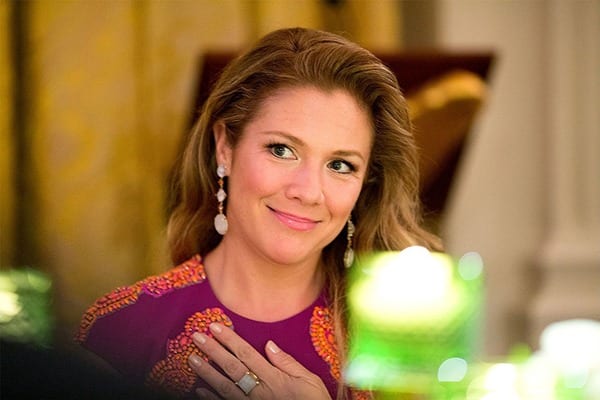 Editor: Vladimir Bajic | Tactical Investor
International Day of the Girl
  Mass psychology is a very powerful tool and if employed correctly can help you spot the grotesque levels of manipulation the masses are subjected to. We strongly suggest that you read or view Plato's allegory of the cave. Plato's allegory of the cave.
If CNN, FOX, CNBC, etc are the main sources you use to base your investment decisions on, perhaps it is time for a change in strategy. These outlets focus on amplifying the "noise factor". Their only purpose is to make sure that the crowd will overreact to any given event.
We live in a world of information overkill and 90% or more of it is garbage.  Conceivably,  this is why experts who have been focussing on the fundamentals cannot understand why this market continues to surge higher. Fundamental data is provided in a standard format, so everyone that has access to it draws the same conclusion.  Now, with EPS and other data being manipulated, the little value that fundamentals once offered is entirely negated.  Perhaps, this also explains why so hedge funds are performing so poorly; in fact, except for a few standouts, investors lost and management was the only one that was getting rich, but that is a story for another day..
If hedge funds fared so poorly in 2015, then 2016 is going to be even worse, and 2017 could be a killer (as in Kaput) for many of the large funds. Most money managers are too brash, know next to nothing and follow each other.  That is why so many funds are bailing out of NFLX and AAPL now when it makes more sense to buy than sell. Thus just like the masses they sell when it is time to buy and buy when its time to sell. Forget Main Stream Media Unless You Love Losing
Sophie Trudeau to mark International Day of the Girl
Sophia Trudeau  marked international day of the girl at an event and made the following statements
"We're having more and more honest conversations on the topic of gender equality," Sophie Grégoire Trudeau said at a Toronto event to mark the day. "But reality has to catch up."

"As a young woman, I noticed right away there's a lot of inequality at my school, in my workplace," 20-year-old participant Maitland Shaheen told CTV News.
Other articles of interest:
Stock Market Earnings Recession Nothing to Fear-Market Still Trending higher (Oct 7)
Fed Directly limiting Market Downside Action-Expect Stock Market rally not Crash (Oct 6)
Dow theory no longer relevant-Better Alternative exists  (Sept 30)
Mass Psychology states Trump win Equals stock market buying opportunity (Sept 29)
Information warfare-brainwashing tricks Government Employs (Sept 28)
Nature created the masses to serve as cannon fodder (Sept 20)
Experts Sell Gilead Sciences-Sentiment Analysis states time to buy (Sept 20)
Gold Bugs: Use worthless Paper to buy Gold for next to free (Sept 13)
Forget Main Stream Media Unless You Love Losing (Sept 6)
Stock Markets & Economy rarely trend in Unison; master this pattern & profit (Sept 3)
Masses hoarding cash & ignoring the Stock Market (Aug 30)
Maestro Greenspan Thinks Rates will Rise Rapidly; dream on (Aug 30)
Crowd Psychology states Uranium Bear Market over (Aug 29)
Economic & psychological warfare Big Money's favourite Weapon (Aug 24)
What's making this stock Market bull So resilient? (Aug 22)
Violence Stupidity & religious intolerance will continue to soar (Aug 22)
Mass Media Turns Bullish: Stock Market Correction likely (Aug 19)
Crowd Control market Manipulation & Pensioners forced to Speculate (Aug 18)
China Following America's lead: Exports Bad Debt Globally (Aug 13)
Crude oil bottom likely to Propel Dow Industrials higher (Aug 12)
Wall Street Journal States that Russia Bombed US-Syrian Base  (Aug 9)
Why won't this cursed Stock market bull market crash (Aug 8)
Investor Anxiety; Rocket Fuel for Unloved Stock Market Bull (Aug 6)
Most Unloved Stock Market Bull Destined To Roar Higher (Aug 5)
Student Debt Crisis Overblown & Due to Stupidity  (Aug 4)