Tactical Investor Special Offer
Did you miss the current bull run that started in 2008 and has shown no signs of abating? Are you willing to miss the next opportunity? Don't waste time on regret; focus on the next opportunity. The Dow is in the process of completing a pattern that if confirmed would validate a test of the 39K ranges with a possible overshoot to the 42K ranges.
Opportunity is always knocking, the problem is that almost everyone focuses on the missed opportunity instead of allocating resources to spot the next one.  They are so tied up with the loss that even when the opportunity is knocking at their door they fail to recognize it.    The key to our success is the Trend indicator, a tool that took over a decade to develop.
Trend Indicator in action
We were the only service that called the COVID crash a monumental buying opportunity. While the masses and experts were panicking we were busy buying.  Our special indicators even triggered " The mother of all buy" signals. This was the trigger we were waiting for to back the truck up and buy top companies at bargain prices.  We banked massive gains and we make these records available when you subscribe as over 40 past issues are sent out. One can easily see all the positions that we opened before, during, and after the COVID crash.
Furthermore, we stated in advance that a Trump win would propel the market significantly higher. The Tactical Investor also went on record to state that the Dow would trade to and past 21K in August of and Dec of 2016.  When the Dow was trading in the 24K ranges we stated that the Dow would eventually challenge the 30K ranges. The current pattern that the market is putting is quite interesting and is potentially indicating significantly higher targets for the Dow and Nasdaq.
For an extensive list of our past calls visit this page "Past Market Calls"
The market update service has been running for over 18 years, has never missed a major market turning point. That alone speaks volume. When you add the full package we offering today, it boils down to 78% off the list price.  To sweeten the deal you can test drive the service for 30 days for a cost of only 66  cents a day with no obligation.
Americans on Average Spend $3.28 Per Day On a Cup Of Java
The latest study illustrated that on average American spend 3.28 per day on a cup of Coffee. While coffee can taste great, it does not provide any return on the investment. This small sum of money invested in the right sectors could turn into a small fortune over time.  If you add a little more money to this sum, then the power of compounding would really kick in.
 Our Ace Card: The Trend Indicator
The Trend Indicator has never missed a major market turning point.   It spots the Trend in advance of the event.  Imagine knowing what's going to happen before it happens.  During the COVID crash, our indicator was flashing a buy. In fact, the buy signal was so strong, that eventually the very rare mother of all buy signals was triggered.
In  July of 2015, we went on record to state that individuals should break out a bottle of "booze" and celebrate if the markets crashed; we did that again in Feb of 2016 and we suspect we will post such a suggestion in the near future. As long as the Trend based is Bullish, we will view every strong pullback through a bullish lens.
 Now for the Actual Offer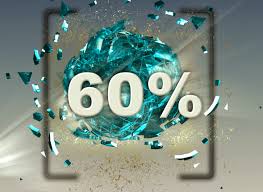 Hold on, The Tactical Investor Special Offer Get's Even Better
Test Drive the service for 30 days for only $24.99*
Get the "ETF Trend Trader" service for free. If bought separately it would cost $360 per year. Note this ETF special can be withdrawn at any time.
Access to a very active members-only forum.  This forum is probably one of the best bonuses as Sol and many seasoned members are very active here.
An extra service that covers commodity-based stocks called "plunder from down under" value of  $199 for free
Save an additional 22% of the Normal Market Update rate
Trading manual worth $49.99
And  a host of other features such as access to the security centre, special apps to monitor your stocks, etc
Three issues of the Market Updates are sent out every Month: during times of turbulence as many updates as deemed necessary are sent out as was the case from Nov 2018 to Jan 2019 and now during the Coronavirus Pandemic. 
When you combine all these savings it totals to over 75% of our normal rates, not to mention the bonus (trading manual).  This is a limited time offer.  It's a small price to pay for a service that has never missed a major market turn since its inception.
The Tactical Investor Special trial subscription will convert to the Annual subscription after 30 days unless canceled. Hence, if you don't want it to convert to an annual subscription, please cancel it before the 30th day. There is no obligation on your part; you can decide to stay or cancel before the trial subscription ends; no questions will be asked. The trial subscription is not refundable and can be cancelled before it converts into the yearly subscription. Cancelling your subscription is easy as subscribing; all it takes is a few mouse clicks.
P.P.S. Please note it takes up to three business days to process a new subscription though we generally strive to process them in less than two days.  Updates will only be sent to the Email address on File with PayPal. If you would like to use a different email address please let us know at Tacticalinvestor at gmail.com
If you do not hear from us within three business days, your internet provider or email service is blocking us, or our emails are being directed to the spam folder. Please email us at tacticalsubscriptions at Gmail.com (replace the word at with @, this is being done to prevent bots from harvesting our email address) and provide us with a backup email address. Gmail, yahoo, protonmail, gmx.com are generally the easiest to work with.
Paypal has also updated their terms of service: if you don't plan on rolling over to a yearly subscription after the trial subscription runs out. We suggest that you cancel your subscription as soon as possible because if you are charged we will be unable to reverse the fees that PP charges us. They are no longer refunding the fees, so the fees will amount to roughly $21.00. Cancelling your subscription is easy and take's less than three minutes; this link will walk you through the process How to cancel your subscription with ease. You maintain control of the entire process.
Once again, please note that unless you cancel your subscription PayPal will continue billing. This is the standard operating procedure with all subscription-based services. However, we have made the signup process just as easy as the cancellation process, and this can all be done without contacting us. Cancelling your subscription takes less than five minutes and in most cases less than three minutes.
* one Tactical Investor Special (Trial Subscription) Offer per customer only. This offer can only be used once.