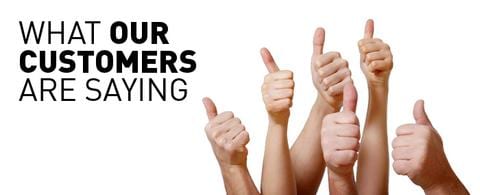 Tactical Investor Reviews
We stopped updating this section as too many services are listing fake testimonials and so we decided it would be best to use third party sites.  Hence, we have asked our clients to post testimonials on third party sites such as stock gumshoe, Sitejabber, Trustpilot, etc.    You can read the latest Tactical Investor Reviews by clicking one of the links below or performing a google search.
Market Update Reviews on Stock Gum Shoe
ETF Trend Trader Reviews on Stock Gum Shoe
Testimonials from customers provide a clear illustration of whether one is providing a good or bad service. What separates our testimonials from the rest is not the fancy way they are presented but the fact that the vast majority of them discuss specific events. In many instances, we have published articles on various sites that confirm these events. Furthermore when you join we can provide, back issues of the market update that prove without a doubt that every incident mentioned in these testimonials is valid.

We receive hundreds of testimonials from subscribers so what you see below is just a small reflection of all the testimonials received. As time permits we will add more.
Articles of Interest
Stock market monthly trends Indicate that the Dow is heading Higher (Apr 20)
Herd behaviour The Mass Mindset Is Destined For Failure (Apr 26)
Dow Jones Trend: Markets Poised to Soar Higher? (Apr 16)
Dow Trends 2021 & The Market of Disorder (Apr 12)
Public Education Trends (Mar 10)
Stock sentiment and Market sentiment Charts (Mar 7)
Investors Primal Fear is their inability to deal with Market crashes (Mar 2)
Perception Is The Key To Everything-If used correctly (Feb 24)
Disclaimer
The Tactical Investor reserves the right to edit, shorten, correct spelling mistakes, or grammar.  We will make every attempt to keep the content of the message as close to the original as possible. If you feel that the testimonial no longer reflects the original message, please inform us, and we will make the appropriate changes.