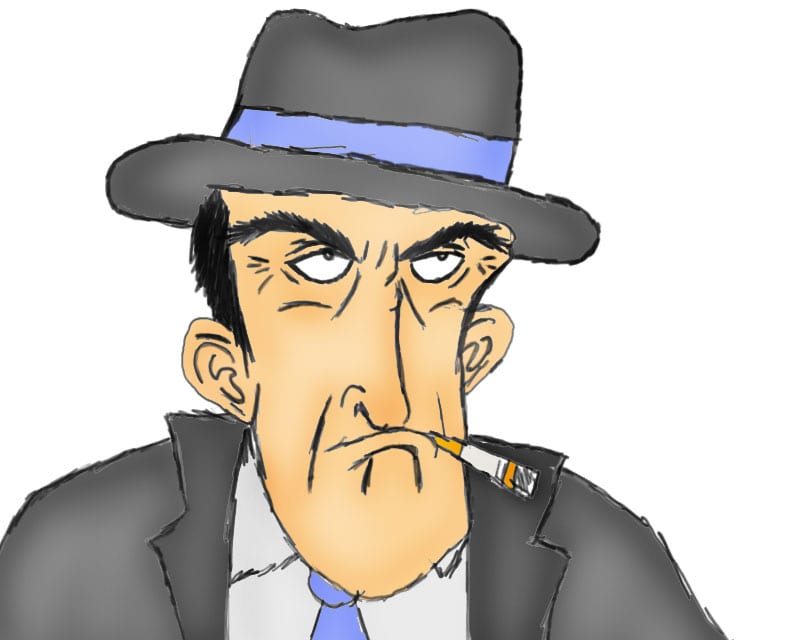 A little and a little, collected together, becomes a great deal; the heap in the barn consists of single grains, and drop and drop make the inundation. Saadi
Experts Sell Gilead sciences stock
One should be wary of listening to individuals that claim to be experts especially if they are associated with big investment firms or popular media. In most instances, the word expert is the code word for jackass, and the word sell is the secret code word for buy, especially if these jackasses are the ones telling you to do so. Before we continue, let's examine the story below, and it clearly illustrates how those with the mass mindset sell when it is time to buy and buy when its time to sell.
Investors once OK with waiting patiently for a Gilead rebound are growing frustrated, even angry, at the company's lack of progress. There was a time when the underperformance of Gilead Sciences' (GILD) stock price was viewed as an opportunity to buy shares of a historically great biotech company at a discount.
But Gilead's stock price continues to fall, trading today where it did two years ago. The value play looks more like a trap. Investors once okay with waiting patiently for a Gilead rebound are growing frustrated, even angry, at the company's lack of progress. (I wrote about the challenges to Gilead's M&A growth strategy in July.)It's reaching the point now where Gilead CEO John Milligan (and before him, John Martin) is at risk of losing his perennial status as biotech's best, most trusted CEO.
"Investors have broadly lost confidence in management's ability to navigate the future competitive landscapes for its businesses and create value," wrote Piper Jaffray biotech analyst Josh Schimmer, in a research note on Gilead published this week. Full Story
Look at the sentences that are boldfaced;  you can see the mass mindset in play. When we spot something like this, it starts to perk our interests as it usually signifies a bottom is close at hand.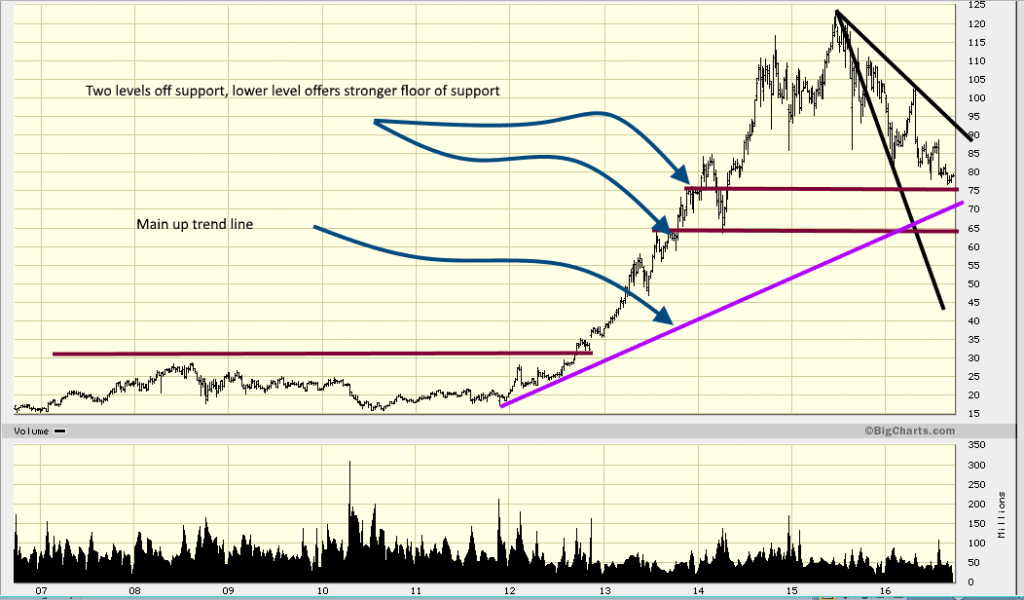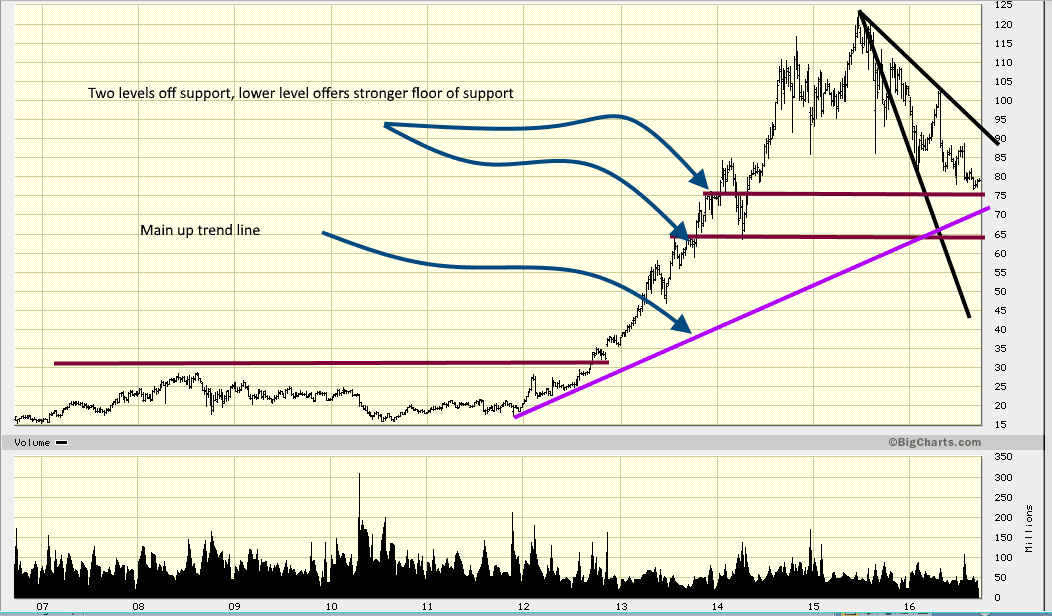 Gilead sciences stock: Time To Buy or?
The chatter will probably increase before a bottom takes hold but at this point, those closing out their positions will probably regret this decision in the months and years to come. What these individuals forget is that nothing can trend up forever and this chart clearly illustrates that this stock has had a spectacular run. Thus the current consolidation is a long-term bullish development. The stock is letting out a well-deserved dose of steam and slowly building momentum for the next upward leg.
There are two levels of support one that comes into play at; the first one falls in the 73.00-75.00 ranges, and the second one falls in the 63.00-65.00 ranges.   The second zone offers a stronger floor of support and would make a safer entry point.
The five-year chart below illustrates that both the RSI and MACD's are trading in the oversold ranges. While this does not mean that the stock has put in a bottom, it does indicate that the downside is going to be limited from here.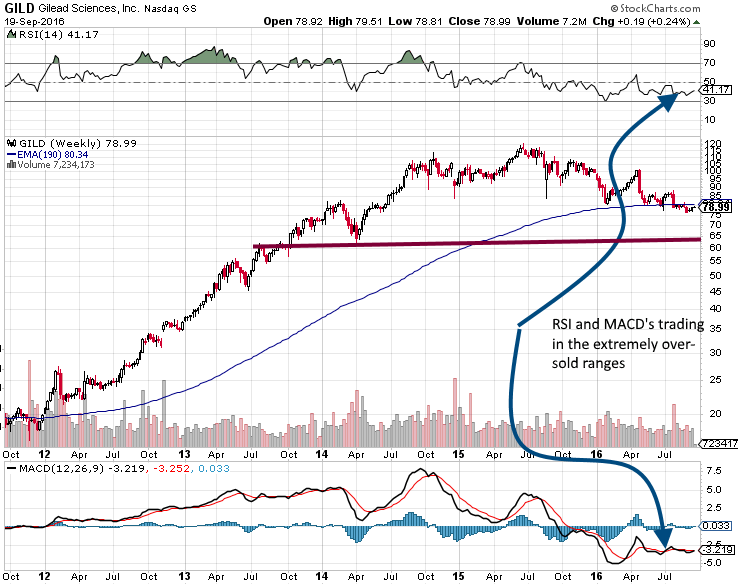 Watch how the stock reacts on a test of 75.00; if it closes below this level on a weekly basis, then it is likely to test the 65.00 ranges.  One idea would be to spread your money over various entry points which will help reduce your overall cost and won't have you looking over your shoulder each step of the way.
 Conclusion
Nature created the masses to serve as cannon fodder, and no matter what is done, nothing will change this. History is replete with examples of individuals who tried to help the masses; their only reward, in general, was the gallows or the bullet, depending on the era.  It comes down to perception; you cannot force someone to latch on to yours and vice versa.  This is why despite being one of the most hated bull markets in history, this bull market continues to trend higher because the masses refuse to embrace it. Thus consider this information as food for thought and not a recommendation to jump in and buy the stock.
Mass Psychology differs from contrarian investing; the driving force in Mass Psychology is that the focus is on extreme states. Contrarian investors tend to take an opposing position the moment the masses embrace a concept or market.  Mass psychology does not follow that mandate; we wait for extreme conditions (panic or euphoria) before taking an opposing position.
While fear levels are rising, GILD probably needs to experience one more stage of selling before the masses move into the panic zone. This will likely coincide with a move to the 63-65 ranges. Gilead has shed roughly 35% from its high set in June 2015, so at this stage, you need to ask yourself if it makes sense to sell

Big shots are only little shots who keep shooting.
Christopher Morley
Other Articles of Interest
BIIB stock Price: Is it time to buy
Stock Market Forecast for Next 3 months
Next Stock Market Crash Prediction
Dow theory no longer relevant-Better Alternative exists
Gold 25K plus-experts making those predictions will be dead before Gold hits those targets (Sept 20)
Mass Media Busted; Britain faring better After Brexit (Sept 5)