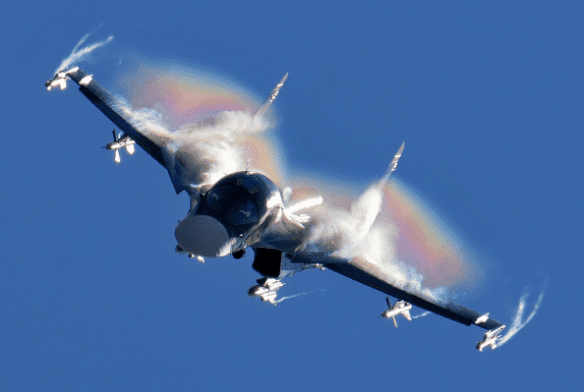 Russia Bombed US-Syrian Base?
According to the Wall Street Journal, Russia Bombed a secret Military base in Syria used by elite American and British forces.  How elite are they, if they could not even keep the base's location a secret, we wonder?
Even though some forces could have been killed and the bombing dampened relations between Russia and the Pentagon and the CIA, the White House and State Department pursued a compromise.
LAST WEEK, the U.S. and Russia agreed to a pact to target airstrikes against the Al Qaeda affiliate in the region – Nusra Front – despite objections from the Pentagon and CIA. Russia agreed to stop airstrikes on U.S.-backed rebels and restrain the Syrian air campaign. The two sides are still discussing designations where Russia needs U.S. approval to conduct an airstrike. Full Story
Over a year ago we stated that Russia had hit the point of no return; in other words, the US had crossed Russia's red line. As we stated, Russians are fascinating people; they can be pushed quite a bit and keep quiet while this is happening. One never knows what their full limit is unless one takes the time to understand their culture, but when you cross that invisible red line, the transformation is shocking. It is like that of Jekyll and Hyde.  The Russian bear is in hunting mode and will not stop until it has destroyed its prey.  China is emulating this behaviour as they have seen Russia's gains.  Russia and now China's Goal is to drive the US out of the Middle East, and there is a good chance that they will succeed in doing so.
Israel is already stepping up the rhetoric against Hamas. However, a new war with Hamas will lead to severe casualties on the Israeli side. Hamas soldiers are now battle-hardened; they have drones and very sophisticated missiles that can target any part of Israel and a massive supply of these rockets. New alliances are being formed that will transform the Middle East entirely.  The new leaders are going to be Russia, China and Iran.
We can expect some Chinese Response directed at the US or one of its minions, and Australia might be the perfect candidate.  China would not think twice about attacking an Australian warship to send a strong message to the U.S. Hence, Australia should "wise up" and allow the US to do most of the patrolling in the disputed South China Sea corridor. On a separate note, we feel that Russia is pretending to make peace with Erdogan and waiting for the right time before delivering a very brutal response. They are strategic players, and Revenge is best served Cold.
Other Stories of Interest 
Investor Anxiety; Rocket Fuel for Unloved Stock Market Bull (Aug 6)
Most Unloved Stock Market Bull Destined To Roar Higher (Aug 5)
Student Debt Crisis Overblown & Due to Stupidity  (Aug 4)
Despite Investor Angst Most hated stock market keeps trending higher (July 30)
False Information, Mass Psychology & this Hated Stock Market Bull (July 29)
Zero Percent Mortgage Debuts setting next stage for Stock Market Bull  (July 27)
Long Term Stock Market Bears Always Lose  (July 27)
Information overkill & trading markets utilising Mass Psychology  (July 27)