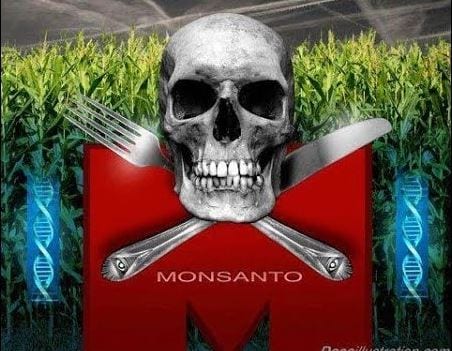 Russian Bans GMO
Updated April 2023
According to these minutes, released in the Kremlin today by the Ministry of Natural Resources and Environment of the Russian Federation (MNRE), Putin was so incensed over the Obama regime's refusal to discuss this grave matter that he refused for three hours to even meet with Kerry, who had travelled to Moscow on a scheduled diplomatic mission, but then relented so as not to cause an even greater rift between these two nations.
At the centre of this dispute between Russia and the US, this MNRE report says, is the "undisputed evidence" that a class of neuro-active insecticides chemically related to nicotine, known as neonicotinoids, are destroying our planet's bee population, and which, if left unchecked could destroy our world's ability to grow enough food to feed its population.
GMO Foods  are killing the planet
So grave has this situation become, the MNRE reports, the full European Commission (EC) this past week instituted a two-year precautionary ban (set to begin on 1 December 2013) on these "bee killing" pesticides following the lead of Switzerland, France, Italy, Russia, Slovenia and Ukraine, all of whom had previously banned these most dangerous of genetically altered organisms from being used on the continent.
Two of the most feared neonicotinoids being banned are Actara and Cruiser made by the Swiss global bio-tech seed and pesticide giant Syngenta AG which employs over 26,000 people in over 90 countries and ranks third in total global sales in the commercial agricultural seeds market. Important to note, this report says, is that Syngenta, along with bio-tech giants Monsanto, Bayer, Dow and DuPont, now control nearly 100% of the global market for genetically modified pesticides, plants, and seeds. Full Story
Russia Bans GMO Foods
n July 2016 the President of the Russian Federation Vladimir Putin signed a law to ban the cultivation and breeding of genetically modified plants and animals (GMO), except in cases where they will be used in testing and scientific research. In fact, this law makes Russia the world's largest GMO-free territory and offers a great platform for the development of organic agriculture.
This decision made by the Russian government was also influenced by environmental organizations, farmers and other representatives of Russian society, concerned by the absence of reliable scientific studies on the long-term ('long-term' comes here with an emphasis) risks of GMO food to human health and the environment. The Kremlin has also apparently taken into consideration the interests of national food security, as the world market of genetically modified (GM) seeds is monopolized by transnational, mostly American, German and Swiss-based companies. Full Story
Does Putin sound like a madman or a man trying to do the best for his people and country? It appears that the only madmen around who are walking without straitjackets are to be found in the lobbies of the USA and European parliaments.
Other stories of Interest:
BIIB stock Price: Is it time to buy
Stock market crashes timelines
Dow theory no longer relevant-Better Alternative exists
Apple Stock Predictions For 2020 and Beyond 
In 1929 the stock market crashed because of
Apple Stock Price Target: Is It Time To Buy AAPL
Anti Gmo: The Anti Gmo Trend Is In Full Swing?
From GMO Foods To GMO Humans: What's Next