Updated April 2020
IBM Stock Price Today; Irrelevant Question
The focus should be on whether its a good time to get into IBM or not. In a nutshell, the answer would have to be yes?  The stock has been consolidating for a long time, the stock market has crashed or at least that's what the Naysayers would have you believe and investor sentiment is decidedly negative.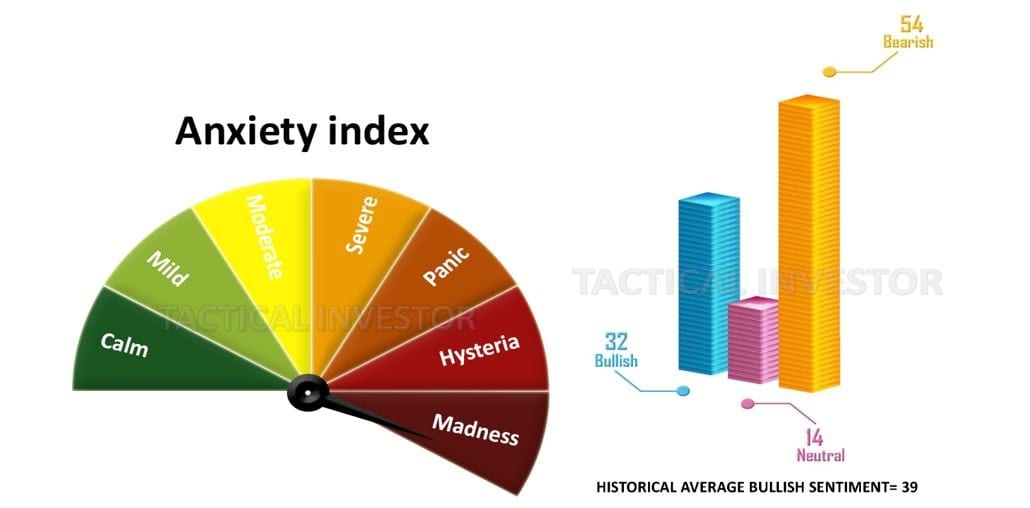 The masses are scared, hence, the smart investor will use strong pullbacks to open positions in stocks such as IBM, GOOGL, INTC, FB, AMZN, IAC, NVDA, Etc.  One should buy when the masses are in a state of disarray and sell when they are jumping up in joy. Don't fall for the end of the world scenario proclamations issued by the false prophets of doom. if they knew what they were talking about they would not need to sell you their rubbish, they would be sitting on a beach sipping a margarita with no worries in the world.
IBM broke through serious support in the above chart; this was the chart we put up when we were looking at IBM towards the end of 2018. This former zone of support has now turned into a zone of long term resistance. So if IBM is going to have any chance of trading past 140, it will need to close above 145 on a monthly basis and do so on very strong volume.   From a long term perspective, this stock is disliked even Buffett unloaded his shares in IBM proving that this stock could make for a good contrarian investment.
Tactical Investor  IBM Stock Update April 2020

IBM has mounted a decent rally but when compared to other tech stocks such as FB, INTC, GOOGL, etc, its action so far is lacking lustre.  It is facing a strong zone of resistance in the 115.50 to 120 ranges. If it can close above this range on a monthly basis, it will set the foundation for a test of the 141 to 146 ranges with a possible overshoot to the 155 ranges.
From a long term perspective, IBM Is one of the key players in the AI sector and thus it makes sense to have a certain amount of capital deployed into this stock. The future belongs to AI, the question comes down to just how much of our future will AI control
Random views on IBM
IBM's most notable investment in AI is Watson, a cognitive computing platform that can answer questions posed in natural language to extract meaning from photos, videos, text and speech.
Watson first attracted attention in 2011, when it beat its human competitors to win the US quiz show Jeopardy. It has gained traction since then in industries from insurance to healthcare but has also been criticised for not living up to its hype. Full Story
IBM will invest $2 billion to develop artificial intelligence hardware and boost AI performance by 1000 times over the next ten years. IBM is partnering with the State University of New York to develop an AI Hardware Center at SUNY Polytechnic Institute in Albany. New York will also provide a subsidy of $300 million.
The IBM Research AI Hardware Center will enable IBM and their partner ecosystem to achieve 1,000x AI performance efficiency improvement over the next decade. They will overcome current machine-learning limitations by using approximate computing with Digital AI Cores and in-memory computing with Analog AI Cores. Full Story
AI is gaining traction
For example, 45% of the respondents from large companies (1,000+ employees) said they have adopted AI, while 29% of small- and medium-sized businesses (under 1,000 employees) responding said they have adopted the technology. These numbers are significantly higher than some industry watchers have estimated to date. Some of the more telling data points of the survey, for which the Executive Summary can be found here, include the following. Forbes
Other Articles of Interest
BIIB stock Price: Is it time to buy
Stock market crashes timelines
Apple Stock Predictions For 2020 and Beyond 
In 1929 the stock market crashed because of
Apple Stock Price Target: Is It Time To Buy AAPL
Anti Gmo: The Anti Gmo Trend Is In Full Swing?
From GMO Foods To GMO Humans: What's Next 
Apple Stock Buy Or Sell: It's Time To Load Up In 2020