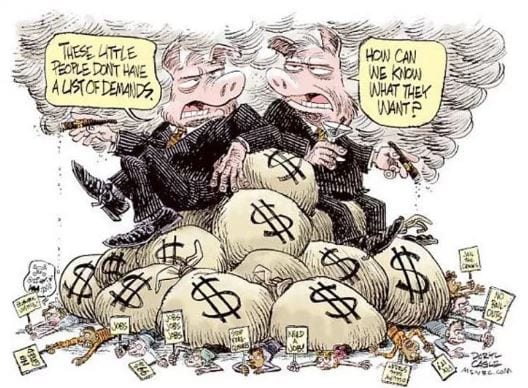 The Corporate world will embrace Negative rates with gusto as it will be akin to a crack addict being given a new dose of super crack. History does not change, only the outfits change, but the con is always the same and the ones left holding the empty bag are the sheep (otherwise known as the masses).  The Fed is trying to put on a brave act, but you can already see them backtracking from the strong stance they took last year. Now they are stating that all is not well, and the economic outlook is weaker than expected. They will have no option but to join the rat pack, however, that was their intention all along.  Moving slower than the rest of the world creates the illusion that the dollar is stronger and in the race to the bottom the objective is to finish last instead of first.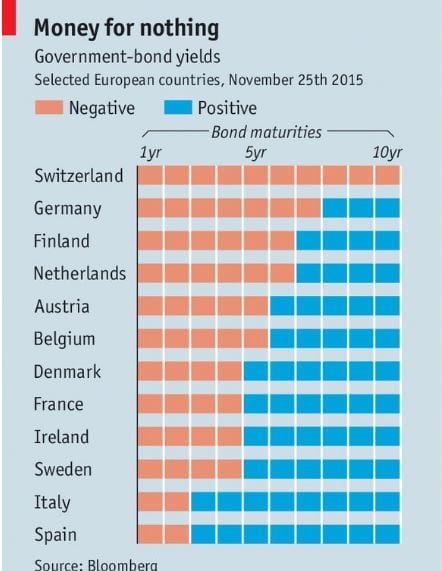 The markets are totally controlled and manipulated; every boom and bust cycle was planned in advance of the event.  The chart below illustrates that the economy is far from healthy, in fact, it appears to be almost in a coma and is being forcefully kept a life through immense injections of hot money. . Take away the hot money and this illusory economic recovery crumbles; if a market is healthy the velocity of money increases and vice versa. Look at the chart below, the velocity of money is dropping like a falling dagger.
Share buybacks setting new records every year
Last year share buybacks and dividends payments surpassed the one trillion dollar mark, this year they will probably surpass that level.
Companies in the S&P 500 Index are poised to purchase over $165 billion of stock this quarter, bringing them dangerously close to taking breaking the 2007 record.  We are only talking about the S&P500 and not the entire market. Last year share buybacks totalled $1 trillion. This year they will probably surge beyond that mark and congress is not going to do anything to stop this as they are making a boatload of money too.
"Anytime when you're relying solely on one thing to happen to keep the market going is a dangerous situation," said Andrew Hopkins, director of equity research at Wilmington Trust Co., which oversees about $70 billion. "Over time, you come to the realization, 'Look, these companies can't grow. Borrowing money to buy back stocks is going to come to an end."'
 "Corporate buybacks are the sole demand for corporate equities in this market," David Kostin, the chief U.S. equity strategist at Goldman Sachs Group Inc., said in Feb. 23 Bloomberg Television interview. "It's been a very challenging market this year regarding some of the macro rotations, concerns about China and oil, which have encouraged fund managers to reduce their exposure."  Full story
Negative rates have already fuelled a property bubble in Switzerland and this bubble will spread everywhere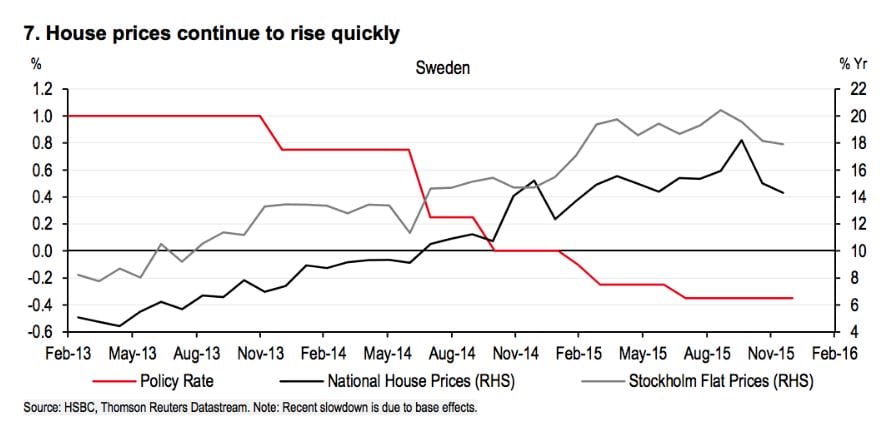 However, the biggest bubble will probably be corporate debt as U.S corporations will go on feeding binge once rates turn negative.
Other Articles of Interest:
Oops we are doing it again; Subprime Auto Loan Crisis party has begun (12 April)
Federal Reserve's Game plan; create a new class of slaves (12 April)
China dumping worthless dollars & buying Gold bullion  (9 April)
Wall Street Mafia Utilize Psychological War Fare to Con the masses  (7 April)
Yuan surges past Canadian dollar for Global Payments (6 April)