Current Stock Market Trends: Embrace Strong Corrections
No change in volatility readings this week, but we see big changes in sentiment and the anxiety index is also confirming the move.
Now once again you get to see in real-time that the best time to buy stocks is when the masses are panicking. It is in such moments that the astute investors find real bargains. One needs to be patient for these opportunities and more importantly act when they present themselves. The last time this occurred was during the Oct 2018 to Jan 2019 period.  However, (as usual), most investors will panic and fee for the hills, when less than two weeks ago, they were begging for a chance to get into the very stocks they are now running from.
Nothing changes and that is why the masses are destined to lose. If you examine every single bubble in history, the storyline is the same. If you are a new subscriber, this is the most important lesson you need to grasp. This is mass psychology in action; never follow the masses unless you are looking for a quick end.
Current Stock Market Trends are long Term Bullish & Short Term Bearish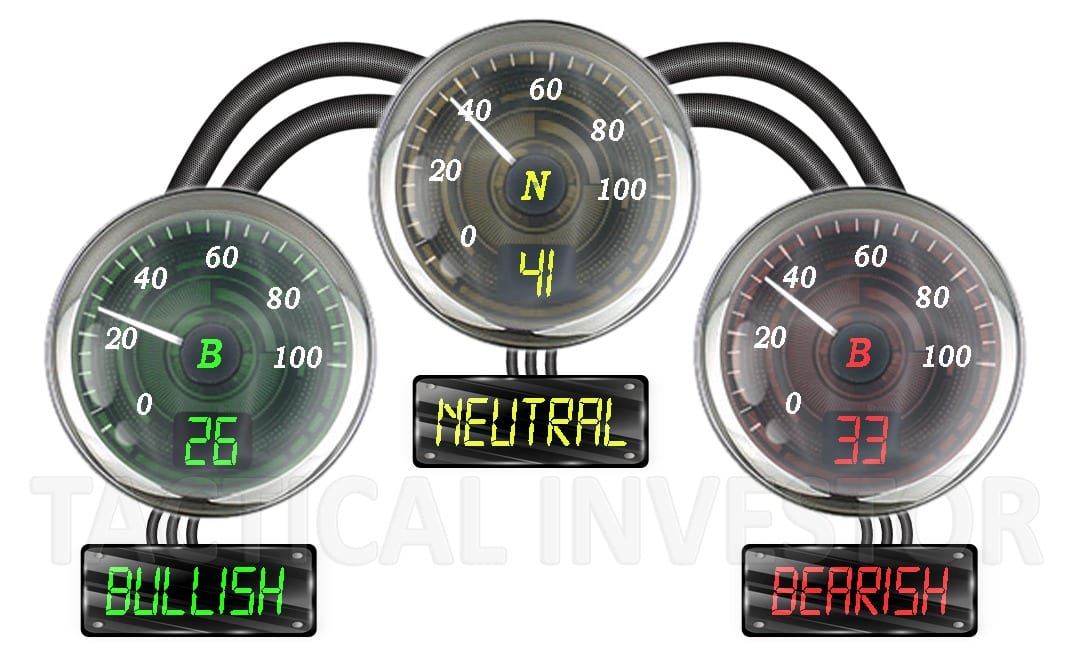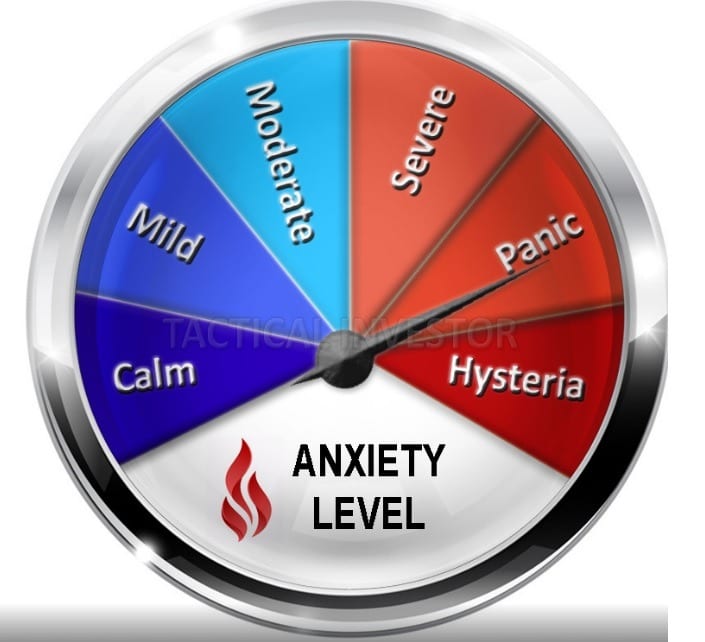 These readings were tabulated before yesterday's pullback (July 31st), so a few more days of selling, could propel bearish readings. It is incredibly surprising that at this very late stage of the game, to see such a small number of individuals in the bullish camp. Once again, we have to reiterate no matter how strongly you might feel that this market should crash and burn, don't act on those sentiments.  No market in history has ever crashed until the masses have embraced it, and we don't think this Bull market is not going to change that equation.   Market Update July 31, 2019
And viola one week later, the outlook has changed, which proves that the masses are so fickle it's going to take a lot of effort for them to embrace this bull with a gusto. That's excellent news, for it means this bull could soar even higher than we have
Conclusion
If the market pulls back, it's a bonus, and this is why we also adopt the stance that when the trend is up; the stronger the deviation, the better the opportunity.  Strong pullbacks should be viewed as early Christmas bonuses as the trend is firmly up. Sharp pullbacks can be used to open or add to one's current positions.  Market Update July 24, 2019
If yesterday's pullback gains traction, then embrace, for it will prove to be a buying opportunity.  The best time to buy is when the trend is up, and one feels uncertainty creeping in and vice versa.  When one is sure that everything is fine and the markets are destined to trend higher, then it is more likely that the opposite will come to pass. Market Update July 31, 2019
Hindsight is fantastic, for it gives you all sorts of wonderful ideas that most fail to ever put into action when presented with the same situation again.  What we will do is open more positions in these calls and Jan 2021 calls with more time premium.
The Dow has now dipped below 27K (on a monthly basis), and in doing so there is a good chance that one of the two outcomes we favour may come to pass:
The Dow drops hard and fast to the 25,500 to 26,000 ranges, the crowd stampedes and in the process, the masses create a lovely long term opportunity for Tactical Investors
The market pullback a bit and then trends sideways and in doing so pushes our indicators into the oversold ranges.  Market Update July 31, 2019
Other Articles of Interest
Market Insights: October Stock Market Crash Update  (Oct 1)
BTC Update: Will Bitcoin Continue Trending Higher  (Sept 17)
Stock Market Forecast For Next 3 months: Up Or Down? (Sept 16)
Stock Market Crash Date: If Only The Experts Knew When (Aug 26)
Nickel Has Put In A long Term Bottom; What's Next?  (July 31)
AMD vs Intel: Who Will Dominate the Landscape going forward (June 28)
Fiat Currency: Instruments of Mass Destruction     (June 18)
The Retirement Lie The Masses Have Been Conned Into Accepting (June 15)
Stock Market Bull 2019 & Forever QE  (June 13)
Forever QE; the Program that never stops giving    (May 31)
Trending Now News Equates To Garbage; It's All Talk & No Action  (April 24)
Americans Are Scared Of Investing And The Answer Might Surprise You  (March 9)