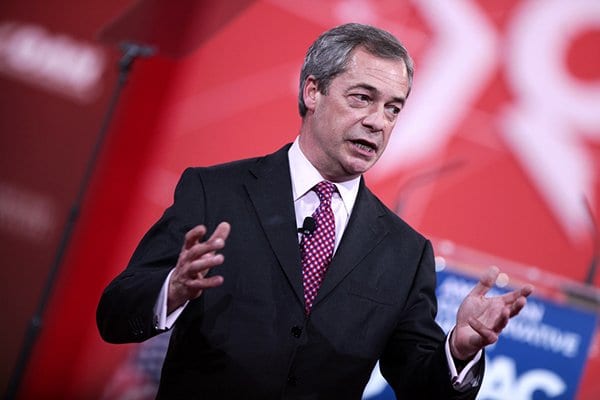 Editor: Philip Ragner | Tactical Investor
Before we get to the article at hand many might ask why we cover political and health issues when our main focus in the stock markets and the financial arena.   Identifying the problem is over 80% of the solution and this is why most people don't know what to do because they don't really understand the problem. We are the only financial website that covers such a wide array of topics that on the surface appear to be unrelated but are in fact, deeply interwoven.  Mass psychology is a very powerful tool and if employed correctly can help you spot the grotesque levels of manipulation the masses are subjected to. We strongly suggest that you view or read or view Plato's allegory of the cave.  You might also find the following article to be of interest:
Anyone can see how polarised the world is today.  What we stated has come to pass with alarming swiftness, and it is only going to get worse, but that is a story for another day, or perhaps we will delve into later on in this issue. For now, what you need to understand is polarisation is the perfect breeding ground for insanity. Insanity thrives under such conditions; many individuals will be trapped in an illusory world that for all intents and purposes will appear real to them. Political Polarization: Trump-Brexit win Polarisation Grips Financial advisers
EU ridiculous terms Terms regarding Brexit- Farage is no Stranger to this Gestapo organisation
 EU ridiculous terms Terms regarding Brexit; that is why they are setting up ridicuous terms 
THE EU "undeniably" intends to punish Britain over Brexit and the bloc wants the split to be "as painful as possible", French presidential candidate Marine Le Pen has said.
The Front National leader, who is standing on a fiercely anti-Brussels ticket, said European leaders could "feel" other members want to break away and want to avoid a "domino effect".
"That's undeniably the intention of the EU. The EU wants the divorce to be as painful as possible. That's simply because they can feel that other nations of Europe want to leave this political structure. 
Mlle Le Pen said Britain's position will be favourable after leaving the EU as it will be able to protect itself from "uncontrolled globalisation".Express
The EU fears that if one country leaves, more will follow. That stance is akin to Vietnam War "domino theory".
"The domino theory, which governed much of U.S. foreign policy beginning in the early 1950s, held that a communist victory in one nation would quickly lead to a chain reaction of communist takeovers in neighboring states. In Southeast Asia, the United States government used the domino theory to justify its support of a non-communist regime in South Vietnam against the communist government of North Vietnam, and ultimately its increasing involvement in the long-running Vietnam War (1954-75)."
Bloomberg notes EU Says U.K. Only Gets Trade Talks After Progress on Brexit Bill. "In draft guidelines for the talks released to the bloc's 27 other capitals on Friday, EU President Donald Tusk said discussions over future commercial ties would not take place until "sufficient progress" was made resolving thorny topics such as borders and budgets. May was also told any transitional period to ease the exit would require the U.K. paying money and accepting EU laws. The tough stance, which formalizes the previous warnings made by EU officials, implies a quid pro quo in which May gets a shot at securing tariff-free trade ties with the U.K.'s biggest market only if she quickly strikes a deal over the bill the bloc wants to impose." Read more
Other Stories of Interest
How to build wealth in 6 steps  (March 28)
Religion is a dangerous tool that is used against the masses with deadly precision Video (March 24)
The difference between great and mediocre comes down to freedom (March 24)
Fake News is only Real News for Stupid People  (March 20)
Random Musings-Stock Market Crash or Stock Market Crap (March 20)
Another Name for Fake News Is Misinformation  (March 20)
Be wary-VPNs are purposely leaking your IP address & personal data (March 18)
The end of religion-Could New Discoveries upend religion (March 2)
American dream is nothing but the American Nightmare (March 2)
The misunderstood differences between light and darkness (March 1)
Why contrarian Stock Market Investors nearly always lose  (March 1)
Far right parties gaining momentum worldwide (Feb 25)
Fear equates to Stock Market Buying Opportunity (Feb 25)
Great books on life and Investing: Short, sweet & simple  (Feb 25)