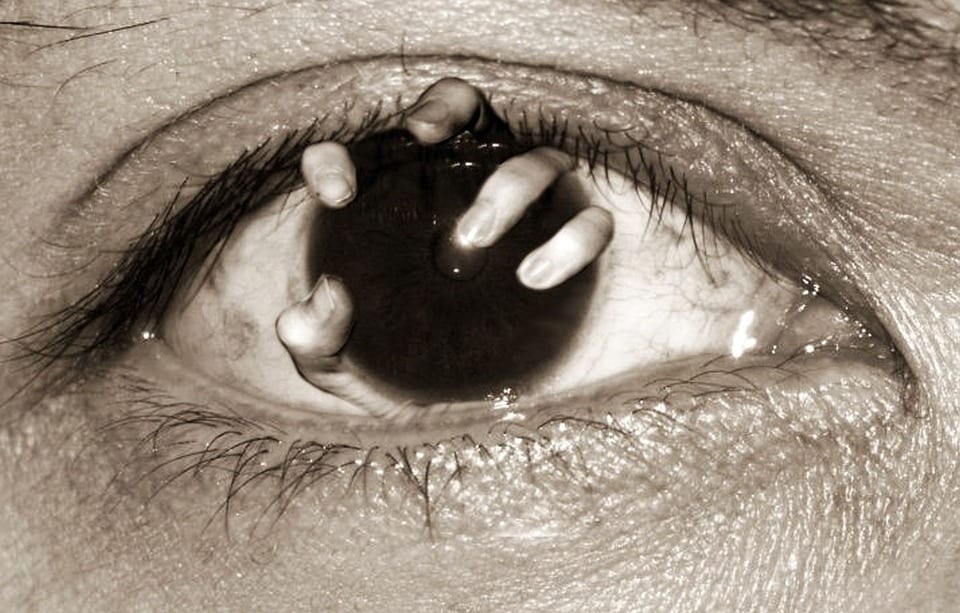 The American Dream Is Just That, Nothing But A Dream
If the economy is so great and the so-called Amerian Dream concept is alive, then why are so many people having such a hard time. Take a look at the following facts, and you decide if the American dream is alive or if it was ever alive. It is interesting they use the word "American dream" and not American reality, maybe this term is used because you have to be dreaming to live the American dream
A recent article stated that 76% of Americans now live from paycheck to paycheck; is that the American dream or the American nightmare?.
Majority of American don't even have $500 in savings to cover an emergency expense
This so-called Great Economy is so strong that most  63% of Americans can't handle $500 car repair, or any expense that comes in at $500 or more according to a new survey from Bankrate.com.
Homeownership is the lowest it has been since 1965
The U.S. homeownership rate fell to the lowest in more than 50 years as rising prices put buying out of reach for many renters. The share of Americans who own their homes was 62.9 per cent in the second quarter, the lowest since 1965, according to a Census Bureau report Thursday. It was the second straight quarterly decrease, down from 63.5 per cent in the previous three months. Full Story
Owning a house is the so-called American dream concept; in reality, it should be called the American nightmare.  Owning a home makes sense only when you can put up over 20% of the cost as a down payment. Note you don't have to do this, but you should be in a position where you can do this and have adequate funds to make at least 12 months worth of mortgage payments in case you lose your job.  One can make more money by putting the money one loses to interest to work in the market or some other better-paying investment. Approx 90% of the monthly payments for the first ten years are nothing but pure interest payments, in the first three years it can be as high as 95%
Health Care Costs Spiralling out of control so more Insurance is useless as many can't afford the deductible
But for many consumers, the sticker shock is coming not on the front end, when they purchase the plans, but on the back end when they get sick: sky-high deductibles that are leaving some newly insured feeling nearly as vulnerable as they were before they had coverage. "The deductible, $3,000 a year, makes it impossible to go to the doctor," said David R. Reines, 60, of Jefferson Township, N.J., a former hardware salesman with chronic knee pain. "We have insurance, but can't afford to use it."
In many states, more than half the plans offered for sale through HealthCare.gov, the federal online marketplace, have a deductible of $3,000 or more, a New York Times review has found. Those deductibles are causing concern among Democrats — and some Republican detractors of the health law, who once pushed high-deductible health plans in the belief that consumers would be more cost-conscious if they had more of a financial stake or skin in the game. Full Story
Conclusion
This is why we have constantly repeated the mantra, that you should live 1-2 standards below your means and if you can aim for three.  This extra money that in most cases you would spend on buying crap you do not need to impress people you do not like can now be applied towards future investments. You could even speculate a bit as this money as you were originally planning to throw it down the drain.  Do not compete with the Joneses, because they are part of the mass mindset and cannot differentiate between a need and want. Moreover, they are cannon fodder and destined to be abused by the elite players.
This super power status is bought with money we didn't have and spent on crap we don't need.   All this money could have been spent on upgrading our infrastructure and making America great again. Instead, it has been spent on mindless wars that we have no chance in hell of winning and in the mean time it has destroyed the middle class, which is the bedrock of the American dream.  The American dream is sadly over; all we are left now with is the American nightmare.
 Random data that proves America is exporting the American Nightmare 
America surpasses all nations when it comes to international violence
 Well, yes. When it comes to violence and preparations for violence, the United States is, indeed, No. 1. In 2013, according to a report by the Stockholm International Peace Research Institute, the U.S. government accounted for 37 percent of world military expenditures, putting it far ahead of all other nations. (The two closest competitors, China and Russia, accounted for 11 percent and 5 percent respectively.) From 2004 to 2013, the United States was also the No. 1 weapons exporter in the world. Moreover, given the U.S. government's almost unbroken series of wars and acts of military intervention since 1941, it also seems likely that it surpasses all rivals when it comes to international violence.
This record is paralleled on the domestic front, where the United States has more guns and gun deaths than any other country. A study released in late 2013 reported that the United States had 88 guns for every 100 people, and 40 gun-related deaths for every 400,000 people―more than any of the 27 economically developed countries studied. By contrast, in Britain there were 6 guns per 100 people and 1 gun-related death per 400,000 people. Yet, in a great many other areas, the United States is not No. 1 at all. Full Story  
The U.S. is broke and can conduct operations of chaos and destabilization only because the USD is the world's reserve currency.  Thus, unlike any other nation, the U.S simply prints extra money whenever the need arises and has no one to answer to.  This is why the Debt has soared to such a mind-boggling rate over the past 15 years and shows no signs of letting up.
America supported over 35 countries with fascist governments
The U.S pretends to support freedom and promote democracy; the reality, however, is the stark opposite. It seems to favour, drug lords, weapons dealers, murders and fascist governments.  Let's look at  few of the recent events
Maidan in Kiev
This was a peaceful protest that turned deadly the moment the U.S. intervened. It was insane McCain who flew to Kiev and prompted the agents that were there to cause chaos.  The U.S admitted to spending over 5 billion in its attempt to seek a regime change.  How dare we tell another country who their people should elect, who is fit for office and who is not, if in our country over 90% of those sitting in office are nothing but criminals.
Syria
Again, we decided that the democratically elected leader had to go, and we empowered so-called moderate rebels who are nothing but heathens seeking to rape and kill innocent Syrians. Had we not intervened there would be no refugee chaos for Europe to deal with and Europe would not be filled with nationals from other regions that are not even Syrian.  These refugees many of whom are terrorists posing as refugees have started to terrorise the people of Europe.
Egypt
The U.S. was instrumental in getting the Muslim Brotherhood to power, but this victory was short-lived. A military Coup ended this terrorist reign and ruined America's plans.
 Russia
This article below systematically outlines the 35 countries the U.S has helped that do everything in their power to oppose freedom of speech and democracy.
Behind a firewall of impunity and protection from the State Department and the CIA, U.S. clients and puppets have engaged in the worst crimes known to man, from murder and torture to coups and genocide. The trail of blood from this carnage and chaos leads directly back to the steps of the U.S. Capitol and the White House. As historian Gabriel Kolko observed in 1988, "The notion of an honest puppet is a contradiction Washington has failed to resolve anywhere in the world since 1945." What follows is a brief A to Z guide to the history of that failure. Full Story
Other Stories of Interest
BIIB stock Price: Is it time to buy
Stock Market Forecast for Next 3 months
Next Stock Market Crash Prediction
Dow theory no longer relevant-Better Alternative exists