Market Outlook: Stock Market Bull 2018 is taking a breather
From 1994 to the peak of the dot.com bubble in March of 2000, the NASDAQ gained over 1200%.  Bitcoin made this bubble appear sane, as in a much shorter period it tacked on over 11,000%.  In contrast, since the market bottomed in 2009, the NASDAQ is up roughly 600%. When you look at it from this angle, this run-up appears orderly.  We, therefore, think that there is a good possibility that this market could still surge to levels that will seem surreal. In short stock market bull 2018 is strong, healthy and building up steam for the next leg up.
This was the chart we published in April 2017 and that time we stated that the Nasdaq could test its lows but that it was destined to soar higher as former resistance had turned into support.  We also went on record to state that the Nasdaq was more likely to trade to 10K then trade below 5K. TheNasdaq bull market is alive and kicking; there are no signs that it's ready to keel over soon.
What many experts fail to understand is that a bull market starts only after the old high has been taken out. Until that occurs, it's not a real bull market. In that sense, the NASDAQ bull has just started. For over 15 years the NASDAQ struggled to overcome this hurdle. Jack in the box is what comes to mind; so like a coiled spring, it is ready to trade a lot higher before it breaks down.  The NASDAQ has already broken past the psychologically significant 6000 level, so the odds are fair to high that it should roughly double from its breakout point; a move to the 9000-10,000 ranges might appear insane now. Experts would have felt the same way if someone told them that the Dow would be trading past 21K after it dropped below 7,000 in 2009. What happened to the stock market crash experts were predicting
 Updated July 14, 2016
Top 10 sectors based on 90 day  Price Action and Relative Strength 
We consolidated the90-day price action and relative strength segments into one as this simplifies the task of trying to find the best sector.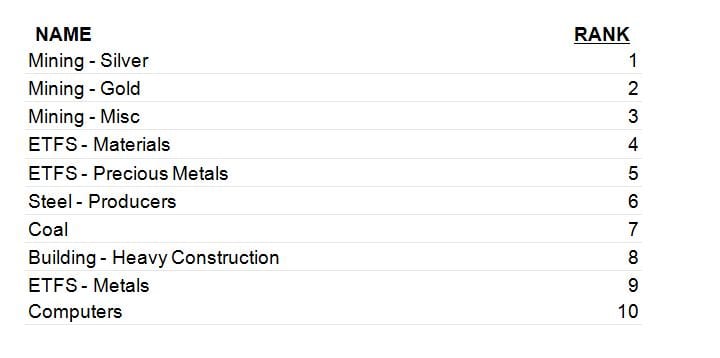 Top 15 Stocks in the whole Market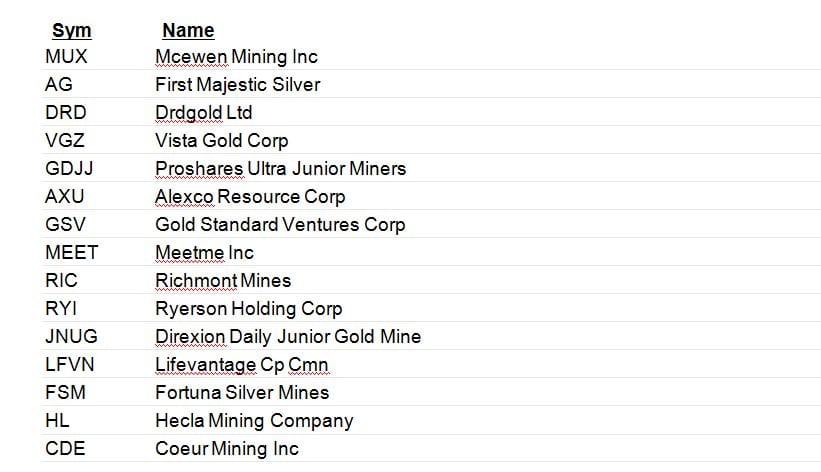 Top 12 Stocks amongst the bottom 180 stocks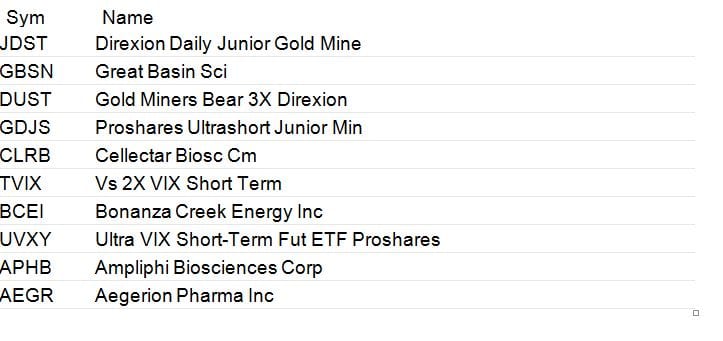 ================================================================================
May 16, 2016 
Top 10 sectors based on 90 day  Price Action 

Top 10 sectors based on Relative Strength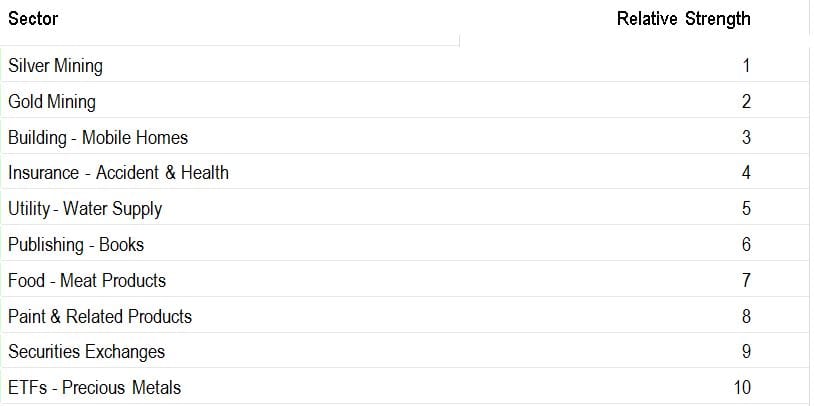 Top 15 Stocks in the whole Market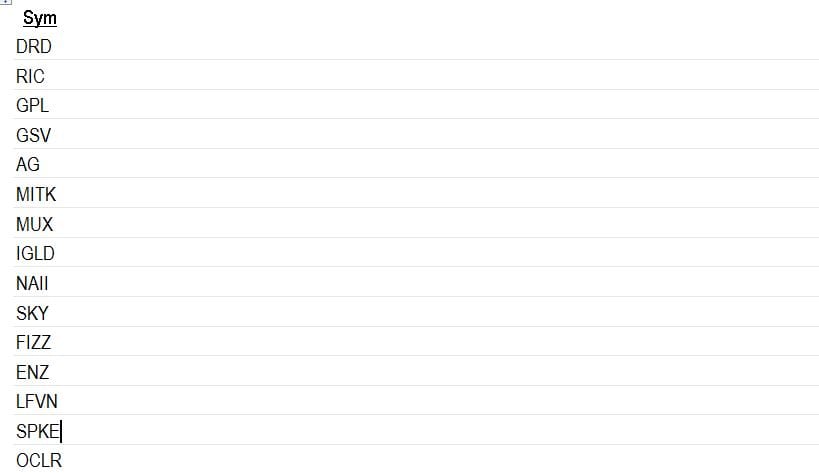 Top 12 Stocks amongst the bottom 180 stocks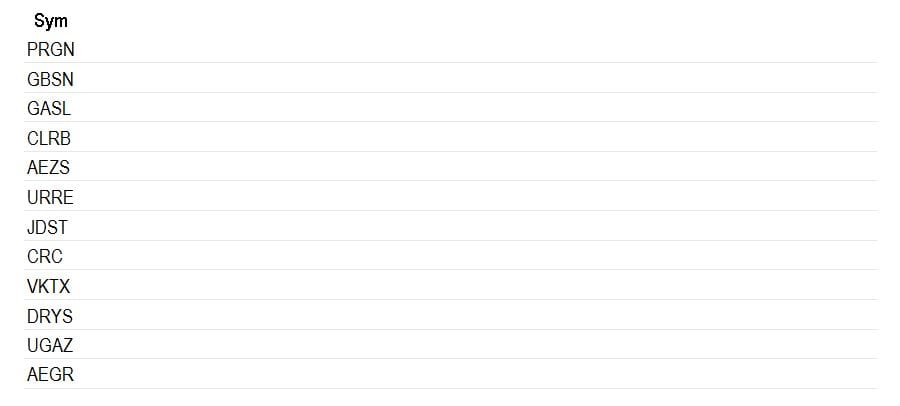 March 7, 2016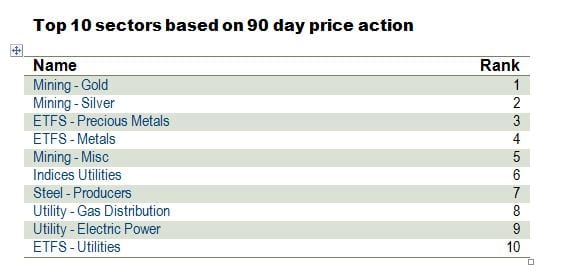 The concept here is very simple.  Open positions in stocks in the above sectors that are trading in the oversold ranges based on 2-3 technical indicators such as RSI, MACDS, Stochastics, etc.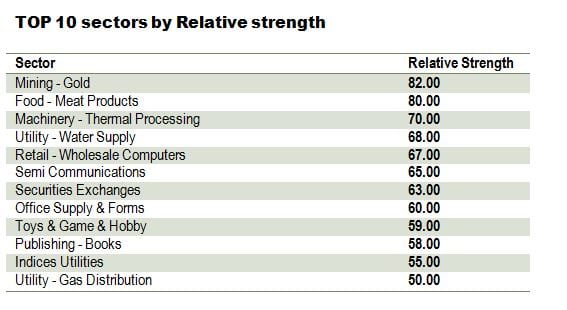 The same concept as above; you look for plays in these sectors that are trading in the oversold ranges based on several technical indicators. We mentioned three of these above.
The bottom 10 sectors will be discontinued, instead, we will focus on the top 12 players out of the bottom 180 stocks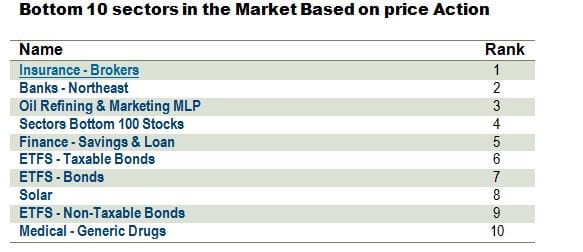 Looking for gems in the bottom is known bottom fishing and the idea is to go after the strongest stocks in the weakest sectors. These early breakout candidates tend to be the future leaders as the sector reverses course and trend upwards. Solar is looking interesting as are some key stocks are breaking out such as FSLR, so we are going to have some stocks from the bottom of the barrel that will become tomorrow's leaders.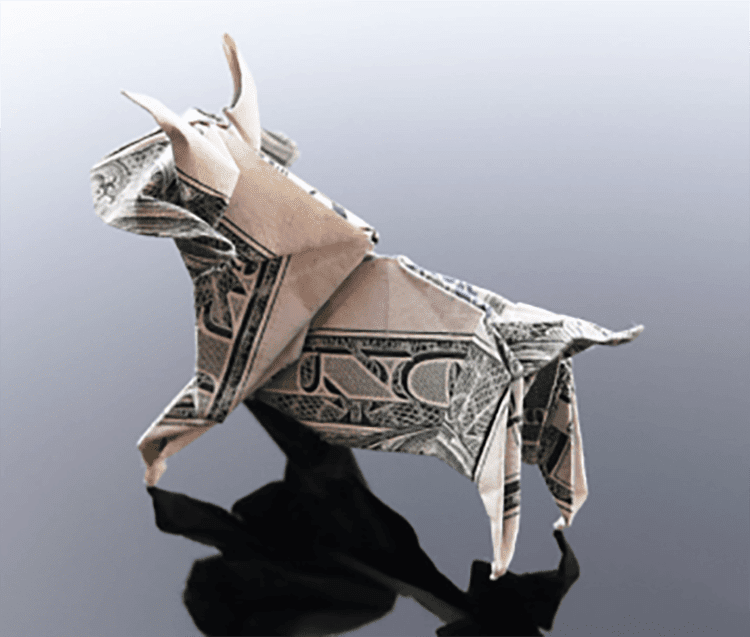 When a market pulls back strongly you can find some good plays in the top 15 stocks if the technical indicators such as RSI and or MACDS are trading in the oversold ranges.  Additionally, the plays should not be bearish plays,  for example, SCO which is an ETF that shorts the oil sector.  Bearish bets need to be timed and unless you have experience with shorting the markets we would advocate against this form of trading.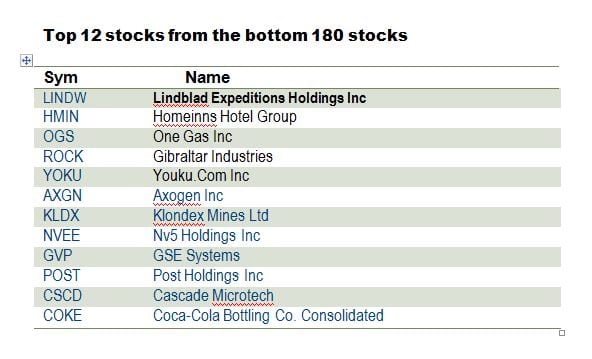 These are not the top 12 stocks in the market but they are the top 12 stocks from the worst 180 stocks in the market. In other words, these stocks are for contrarian players. In many instances, the next leaders tend to emerge from these beaten down stocks.
Follow the trend for its your friend. Ignore the advice of so called experts who claim to know it all but would never follow their advice
==============================================================================
Results for Feb 17, 2016
Top 10 sectors based on 90 days of Price Action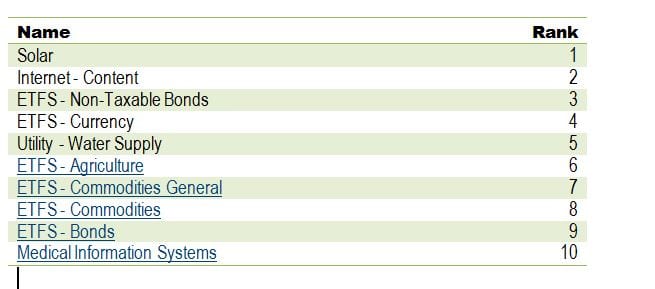 Top 10 Sectors by Relative strength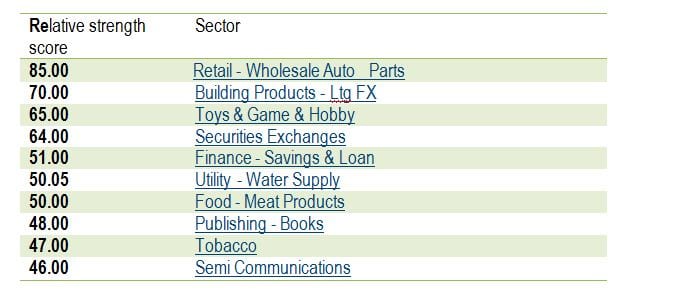 Bottom 10 sectors in the market based on price action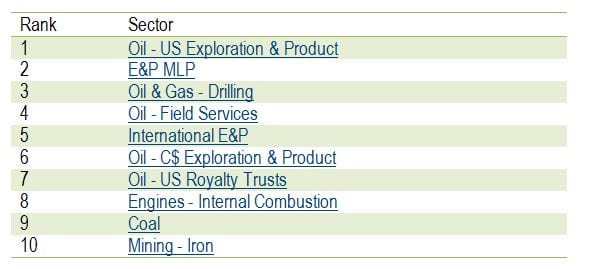 TOP 15 stocks in the whole market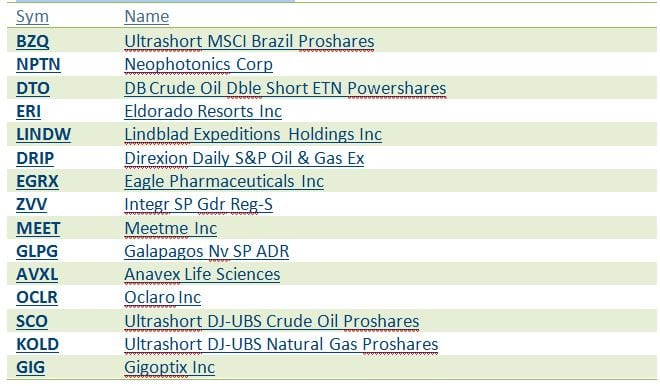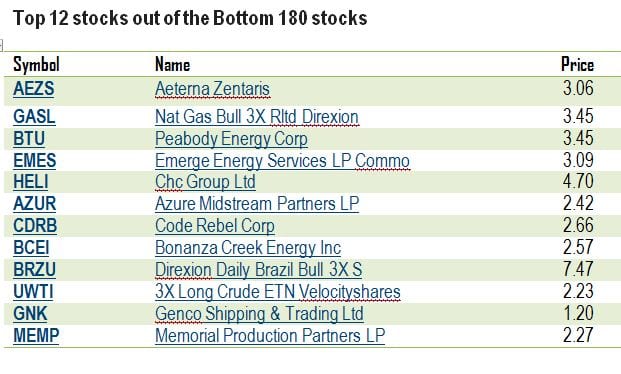 Other Articles of interest
Trade is not that Important to America as it's a closed Economy  (Aug 3)
US dollar index chart Bullish: Dollar Expected to trend higher in 2018  (Aug 2)
Ron Paul- Biggest Stock Market Bubble in History  (July 20)
Stock Market Bull 2018 Still In Play; Buy The Dip (July 15)
Stock Market Crash 2018 Revisited  (July 12)
Uranium Bull Market 2018; The Crowd psychology Outlook   Updated (July 2018)
Stock Market 2018 Playbook; Follow The Trend (June 29)
Bear Market Fears-are they overblown? (May 28)
Stock Market Crash: Imminent or does this Stock Market Bull still have legs? (Apr 25)
Good Time To Buy IBM or Should You Wait? (Mar 15)
Personalised vaccines could help the immune system fight cancer (Jul 08)
Could This Be End of Daily Injections for Diabetics  (Jul 08)
In Matters Of The Heart, Red Wine Is A Diabetic's Best Friend (Jul 07)
Broccoli Ingredient Found to Reduce Blood Sugar in Diabetics (Jul 05)
Millennials think about work too much (May 23)
Top Experts Jackasses Stock Market Outlook (Apr 27)