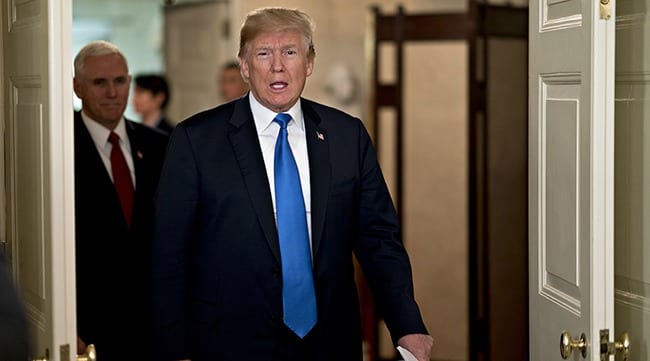 Editor: Philip Ragner | Tactical Investor
We cover multiple arrays of topics for one simple reason. The world is interconnected, and it is not only financial factors that drive the markets. Geopolitics is another major driving force behind the markets. Crowd Psychology dictates that if you focus on the tree, you will forget that the tree is part of a forest and in doing so you will miss the bigger picture. For example, George Soros is behind the surge in fake stories, the massive Anti-Trump riots and the funding of plethora of revolutions that seek to change the existing regime.  Having the ability to cross analyse multiple factors with an open mind provides you with a much clearer picture of what to expect from the financial markets. On that note, we think you might find the following story of interest:
Despite the heavy beating Bitcoin has taken, the sentiment has not turned bearish, and there are still have too many articles being published on a weekly basis claiming that Bitcoin is going to surge to 100K and beyond.Do these experts ever bother to look at the charts before issuing such targets or do they do so after ingesting some toxic substance? We will never know the answer to that question, but what we do know is that in most cases they have no idea of how high or low the market is going to go.  Is the Bitcoin Bull Market dead or just taking a breather?
WASHINGTON —
White House trade adviser Peter Navarro said Thursday that President Donald Trump would soon consider new punitive measures against China for its alleged "theft" of intellectual property.
U.S. officials, according to news accounts, are considering imposing as much as $60 billion in annual tariffs against Chinese information technology, telecommunications and consumer exports to the U.S. in an effort to trim its chronic annual trade deficit with Beijing by $100 billion. Last year, the U.S. says it imported Chinese goods worth $375 billion more than it exported to China.
"In the coming weeks, President Trump is going to have on his desk some recommendations," Navarro told CNBC. "This will be one of the many steps the president is going to courageously take in order to address unfair trade practices.
"I don't think there's a single person … on Wall Street that will oppose cracking down on China's theft of our intellectual property or their forced transfer," Navarro said. Read more
New York (CNN)The Trump administration is preparing another round of tariffs on Chinese goods worth $200 billion, ramping up the US-China trade war.
Trade Representative Robert Lighthizer on Tuesday released a list of thousands of additional goods that could face 10% tariffs after a public comment period. It includes fruit and vegetables, handbags, refrigerators, rain jackets and baseball gloves.
The move comes after the United States imposed 25% tariffs on Chinese goods worth $34 billion last Friday. Beijing immediately responded with its own tariffs on US goods worth $34 billion.
"China apparently has no intention of changing its unfair practices related to the acquisition of American intellectual property and technology," Trump said in June. "Rather than altering those practices, it is now threatening United States companies, workers, and farmers who have done nothing wrong."
The retaliatory tariffs that China enacted Friday targeted US cars and major agricultural goods, such as soybeans and meat. Read more
President Donald Trump signed an executive memorandum on Thursday that would impose retaliatory tariffs on up to $60 billion in Chinese imports.
"This is the first of many" trade actions, Trump said as he signed the memo.
The new measures follow a so-called 301 investigation led by U.S. Trade Representative Robert Lighthizer into China's potentially unfair trade practices with the U.S.
Lighthizer's office will publish a list of targeted products in 15 days, and there will be a 30-day period for public comment, according to senior administration officials.
Lighthizer told lawmakers on Thursday, however, that China is likely to retaliate against the tariffs by targeting U.S. agricultural products that are reliant on the Chinese export market.
The Trump administration had previously signaled that the tariffs would apply to at least $30 billion in Chinese imports, multiple news outlets reported. Trump himself has pushed for $60 billion in tariffs on Chinese goods.
Trump will consider further actions against China in two weeks, based on the effect of the first phase of the tariffs, CNBC reported Wednesday, citing sources. The president is reportedly concerned about the severity of the new measures' impact on American universities. Read more
Other Articles of Interest
Good Time To Buy IBM or Should You Wait? (Mar 15)
Is the Bitcoin Bull Market dead or just taking a breather? (Mar 8)
Is this the end for Bitcoin or is this a buying opportunity? (Jan 24)
Stock Market Insanity Trend is Gathering Momentum (Jan 10)
Is value investing Dead   (Jan 9)
Irrational markets and Foolish Investor: perfect recipe for disaster (Jan 5)
Stock market Crash Myths and Realities (Jan 3)
Bull-Bear Markets & Arrogance (Jan 1)
2017
Will The Stock Market Crash In 2018 (Dec 11)
Has US Dollar Finally Hit Bottom  (Dec 6)
BitCoin Has Done What Precious Metals Never Could (Dec 4)
Experts Making Stock Market Crash Forecasts usually know nothing  (Nov 17)
1987 stock market crash anniversary discussions- nothing but rubbish ( Oct 24)
Dow 22K Predicted In July 2017; Next Target Dow 30k? (Oct 15)
Anxiety and Greed Index Don't Support Stock Market Crash  (Oct 14)