Feb 10, 2023
Contrary to popular belief, financial stress can present a unique opportunity for savvy investors in the stock market. While it's true that high levels of financial stress can cause investors to become more risk-averse and sell off assets, leading to decreased market liquidity, increased volatility, and lower stock prices, it also creates an environment where lower valuations and market dislocations can be found. Financial stress can be a source of significant returns for investors with a long-term perspective and a willingness to embrace volatility. So, don't fear financial stress – instead, use it to your advantage and reap the rewards in the stock market.
Bullish sentiment has been trading at abnormally low levels for an extended period. Market Update November 9, 2022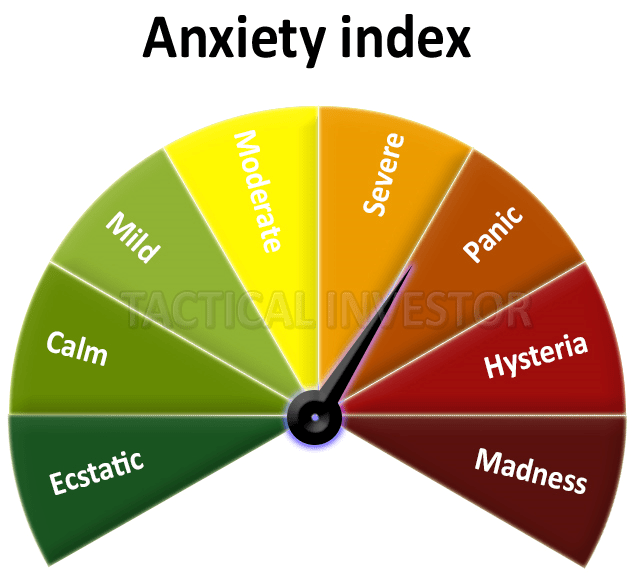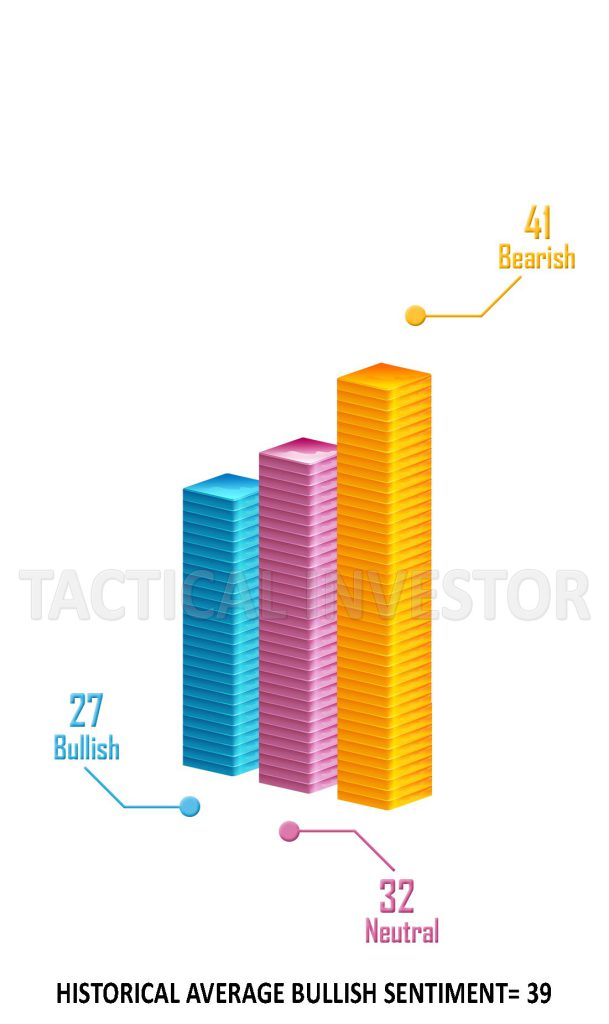 It is uncommon to see such a strong market rally with low bullish sentiment, as the Dow has demonstrated substantial growth of 20% from its low to its recent high. Over the past year, the bullish sentiment readings have consistently remained below the historical average of 39, fueling financial anxiety among investors. This discrepancy highlights a need for significant market disruption to shift investor sentiment. In other words, a sudden, drastic change may be necessary to shake up the current market dynamics and alleviate financial anxiety among investors. Translation: This means that the only cure is a hard slap. In other words, the remaining players must be blasted out of the water and out of this universe.
What's going on Is that the crowd is trying to outguess the big players. The only way for the big players to deal with this challenge is to teach the masses a lesson. The best way to achieve this objective is to cement the old false belief that buying during times of crisis is dangerous. This development provides additional support for the second correction argument. If the crowd continues with this line of thinking, a repeat of what occurred between 1973 and 1974 and 08 to 09 is highly likely. Market Update November 9, 2022
Uncertainty helps contribute to

Financial Stress.
The current market scenario is intriguing, as the bullish sentiment remains low despite a significant market rally, suggesting that Financial stress remains elevated. According to the latest sentiment readings, investors seem to be cautious despite the upward trend in the markets, particularly in the Dow. This suggests that the Market is climbing a "wall of worry," increasing the likelihood of continued upward momentum and a potential test of the 35K range. The Dow has already closed above its August high of 34,281, with other indices following suit, except for the Nasdaq. If the Nasdaq continues to lag, it could serve as an early warning signal for potential market concerns.
The Hidden Costs of Financial Anxiety: Navigating the Risks in Investing
These articles provide insights into the negative effects of financial stress and the ways in which it can impact an individual's mental and physical health.
Financial Stress and Health: Results from the Detroit Area Study – National Bureau of Economic Research https://www.nber.org/papers/w10218
"The Psychological Cost of Financial Stress – Harvard Business Review https://hbr.org/2017/12/the-psychological-cost-of-financial-stress
Financial Stress, Coping, and Health" – American Psychological Association https://www.apa.org/pubs/journals/releases/hea-hea0000107.pdf
Financial Stress and Mental Health: A Review of the Literature – Journal of Financial Therapy https://financialtherapyassociation.org/wp-content/uploads/2017/07/Financial-Stress-and-Mental-Health-A-Review-of-the-Literature.pdf
Other Articles of Interest