T0p Trending articles
Let's take a look at one of our top trending articles before we get into the Microsoft Growing Cloud Business article. 
While a "wall of worry" may sometimes consist of a single economic, political or geopolitical issue significant enough to affect consumer and investor sentiment, it more commonly comprises concerns on numerous fronts. The markets' ability to climb a wall of worry reflects investor confidence that these issues will be resolved at some point. However, market direction once the wall of worry has been surmounted is impossible to ascertain and depends on the stage of the economic cycle at which it occurs.
Wall of worry and the coronavirus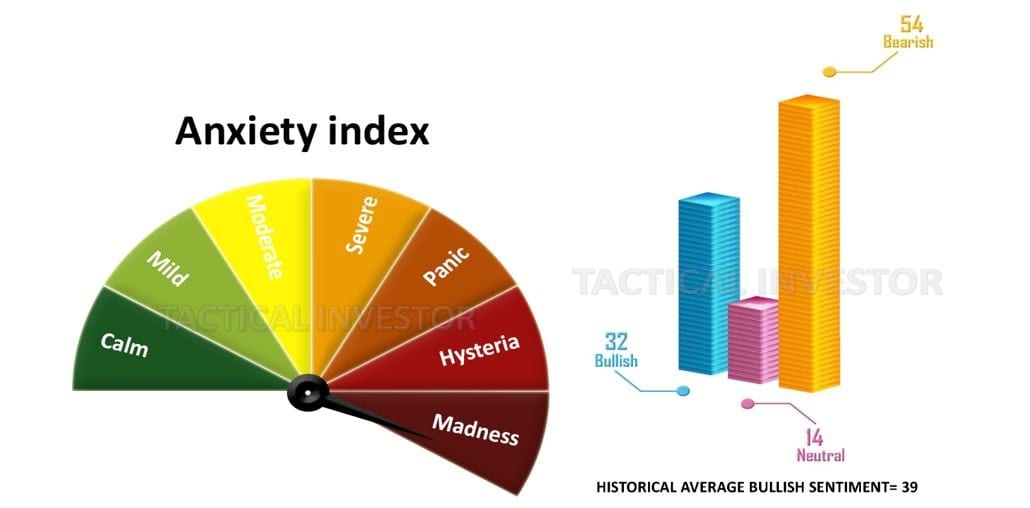 The crowd is still in a state of disarray, and this is probably what the Anxiety index is measuring. Look how they flock to money market funds, that pay next to nothing, but oh yeah, they offer safety. Well, thank goodness for the mass mindset for as they seek safety, we will do the opposite and keep buying. These brilliant minds are holding 4.5 trillion in cash, what a feeding frenzy this will create when these enlightened (us being sarcastic) individuals finally realise it's time to jump in. Markets Surge on Wall Of Worry
Microsoft Growing Cloud Business

"The world's leading companies are choosing our cloud to build their digital capability," Microsoft CEO Satya Nadella said in a statement. "We are accelerating our innovation across the entire tech stack to deliver new value for customers and investing in large and growing markets with expansive opportunity."

"It was a strong start to the fiscal year with our commercial cloud generating $11.6 billion in revenue for the quarter, up 36% year over year," said Amy Hood, executive vice president and chief financial officer of Microsoft. Geekwire
Other articles of interest:
Negative Interest Rates favor Speculators & Punish Savers (18 Jun)
Making Money in a low Interest Rate Environment (18 Jun)
Fed Interest Rate Hike Cycle Illustrates Economic Recovery is a Hoax (18 Jun)
Currency Wars Force Swiss Bank to Abandon Targets For Swiss Franc (18 Jun)
Negative Interest Rates Help Foster Economic Recovery Illusions (18 Jun)
High-Interest Rates not necessarily Good for Banks (17 Jun)
Safe Sales Skyrocket in Japan due to Negative Rates (17 Jun)
Putin betting On Britain leaving EU (17 Jun)