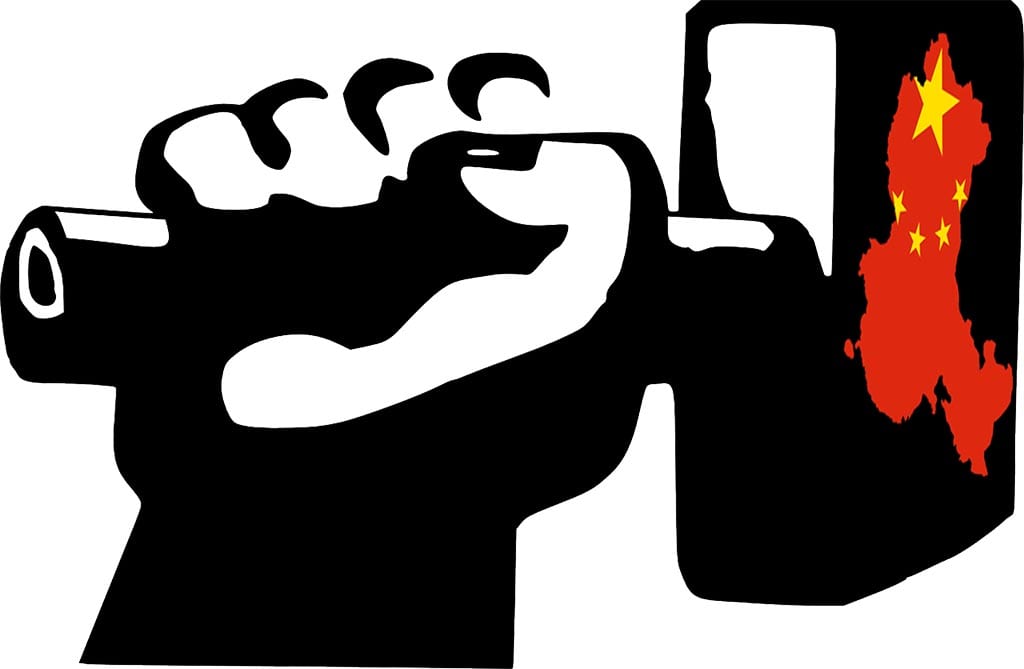 [color-box color="red"]China is serious, and it's taking no prisoners as it seeks to purge its ranks of corrupt officials. [/color-box]
Instead of embracing this as a positive development, the West seeks to transform this into another soap opera type event. They accuse the current administration of using this crackdown as a guise to get rid of political opponents. Let us stop there and examine that statement.  If the individuals are corrupt, then cracking down on them is justified and if they happen to be political opponents well, it should be viewed as an unintended bonus. The focus should not be on politics but on whether the individuals being targeted have had dealing that could be classified as being corrupt. I suspect the official in the West, especially in the U.S are nervous because if we had a similar crackdown more than half of congress would be under investigation
Nobody can deny that the crackdown is both fast and ferocious and that its scale is massive, to say the least. Such a massive crackdown does not appear to be politically motivated. Instead, it appears that officials have finally understood that they need to clean house before China takes the reins from America and becomes the World's largest economy. In that sense, this government is taking the right approach and should be commended for their efforts at controlling corruption which until the crackdown was rampant and thriving.
The crackdown on "bribery, dereliction of duty and other duty-related crimes" has resulted in the investigation of a mindboggling 54,000 officials last year alone.
The scope of the crackdown is massive, to say the least[color-box color="blue"]
Tallying up anti-corruption efforts in the past year, Wang said disciplinary authorities received more than 2.8 million tip-offs and punished about 336,000 discipline violators in 2015.
Investigations into 90 centrally-administered officials for discipline violations were launched or finished in 2015, said the report, adding 42 of them have been transferred to judicial organs for criminal investigation.
Graft-busters also probed 49,000 officials for suspected violation of the eight-point anti-extravagance rules, 34,00 of them were published according to the disciplinary rules.
The discipline inspection agencies have been firm in dealing with its corrupt elements. A total of 2,479 discipline inspectors nationwide were punished in 2015, according to the report.
An initiative called "Sky Net" unveiled by Chinese government saw 1,023 fugitives being returned from overseas in 2015, recovering 3 billion yuan (461.5 million U.S. dollars) in criminal proceeds. Full Story [/color-box]
This crackdown will create short-term uncertainty in the markets as China is also trying to transition from an export-based economy to a consumer based economy and such changes are never easy.  Long story short, we think that these developments will set the bedrock for a very strong bull market in the future. Hence,  individuals should be making a list of key stocks to deploy capital into over the next  6 -12 months. One such company is Netease (NTES), and another is Alibaba (BABA).
At least, China is trying to do something about its corruption problem, in the U.S we are letting super corrupt government officials get away with murder. Instead of Jail time, their banks account seem to be growing larger with the passage of each day.
Other interesting articles:
The Big Picture: Lower oil & energy prices (Jan 28)
Marc Faber wrong: stock Market crash will not rival 1987 (Jan 27)
Raytheon Company setting up bullish pattern (Jan 27)
what's behind crash in Crude oil prices? Mass Psychology  (Jan 26)
Economic Illusions: economy Improving but wages dropping  (Jan 25)
Median household Income declining: Obama Economic Recovery a sham (Jan 24)
Deadly Conflict In Syria: Blood, Guns and Money  (Jan 23)
No U.S Economic recovery:1 in five children on food stamps (Jan 23)