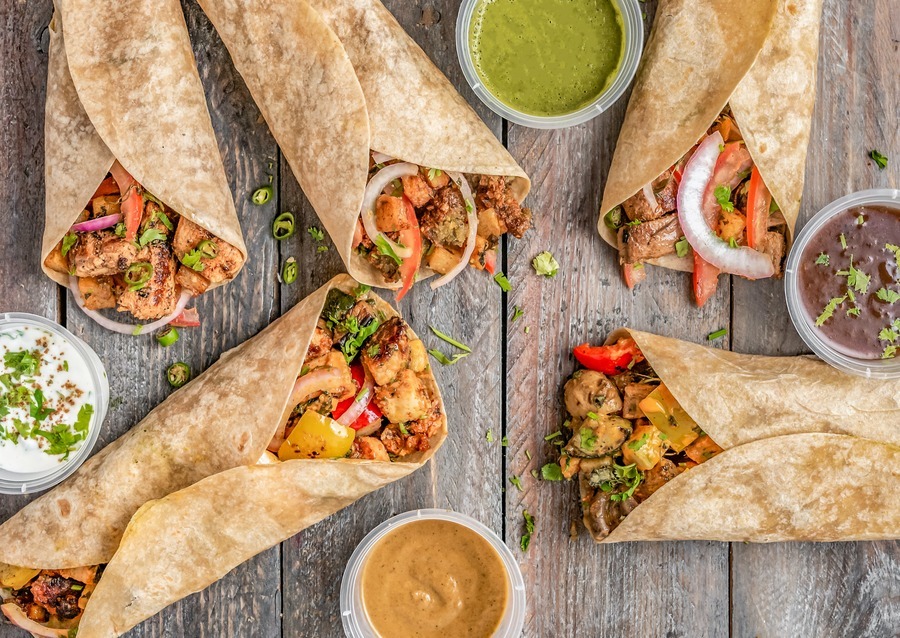 Making Organic Tortillas
May 7, 2023
Are you tired of buying store-bought tortillas that taste bland and are loaded with preservatives? Why not make your own tortillas at home? It's easier than you think!
Making organic tortillas is a straightforward process that requires only a few ingredients and patience. Follow these steps, and you'll have fresh, warm tortillas.
Ingredients
To make tortillas, you will need the following ingredients:
– 2 cups of  organic masa harina (corn flour)
– 1 1/2 cups of warm water
– 1/2 teaspoon of salt
Steps For Making Organic Tortillas
In a big mixing bowl, combine the organic masa harina and salt..
Gradually include the warm water while combining the dough with your hands.
Knead the dough for a few minutes until it becomes smooth and pliable.
Divide the dough into small balls, approximately 1 1/2 inches in diameter.
Cover the balls with a damp towel and let them rest for 15 minutes.
Heat a griddle or skillet over medium-high heat.
Press one ball of dough flat between your palms to form a disk.
Place the disk on the hot griddle or skillet and cook for 30 seconds.
Flip the tortilla and cook for an additional 30 seconds.
Repeat the process with the remaining dough balls.
Congratulations, you've made your own organic tortillas! Serve them warm with your favourite fillings.
Tips for Perfect  Organic Tortillas
Here are some guidelines to help you consistently create excellent organic tortillas:- To make the dough more cohesive, use warm water.
– Rest the dough for a while before rolling it out to allow the masa harina to absorb the water properly.
– Aim for a tortilla thickness of around 1/8 inch; do not roll out the tortillas too thinly.
– Check to see if your griddle or skillet is hot enough to quickly cook the tortillas without scorching them.
– While you prepare the remaining tortillas, keep the cooked tortillas warm by covering them in a fresh kitchen towel.
Conclusion
Making your own tortillas at home is a fun and easy way to control the ingredients in your food and enjoy fresh, warm tortillas whenever you want. You can prepare tastier and healthier tortillas than store-bought ones by following a few easy steps. You'll be creating great tortillas in no time if you use our advice.
So, what are you waiting for? Grab some masa harina, warm water, and salt and make your own tortillas today!
FAQs
Can I make tortillas without a tortilla press?
Yes, you can make tortillas without a tortilla press. Simply use a rolling pin to flatten the dough balls into disks.
Can I freeze homemade tortillas?
Without a doubt, frozen handmade tortillas are possible. Place them in a freezer-safe plastic bag after wrapping them with plastic wrap. They can be kept for up to three months in the freezer.
Can I use all-purpose flour instead of masa harina?
No, all-purpose flour cannot be used instead of masa harina. Masa harina is a specific type of flour made from corn used to make tortillas.
How can I store leftover tortillas?
You can store tortillas In an airtight jar for up to two days
Can I make organic tortillas without a skillet?
Yes, you can make organic tortillas without a skillet. A griddle or a cast-iron pan can also be used.
What is the difference between corn tortillas and flour tortillas?
Masa harina is used to manufacture flour tortillas, while wheat flour is used to make corn tortillas. Corn tortillas often have a more pronounced corn flavour than flour tortillas and are typically smaller and thinner.
Other articles of interest: