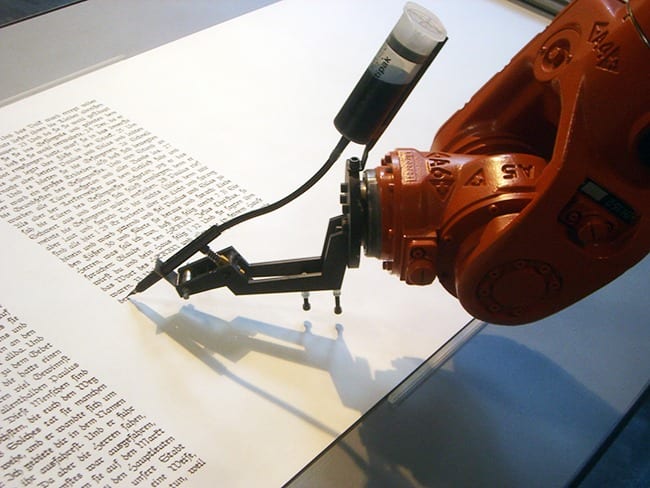 Editor: Johnathan Meyers | Tactical Investor
One of the main reasons we cover such a broad range of topics is because the masses are being systematically brainwashed to see what they are being directed to see. You can only solve the problem if you understand the problem; if you do not, you will either never solve it or continue trending on the path of stupidity forever. To become a good investor, you need to see the full picture and not the snippets that the mass media conveniently and almost gleefully is willing to provide.  Mass psychology states that it is imperative to acknowledge the forest while looking at the tree. In other words, emotions drive the markets, and you need to focus on what emotions Mass Media is trying to stir up to spot the next significant trend. With that in mind, we think you might find the following article to of interest:
Many stocks are trending upwards while key technical indicators move from the overbought to the oversold ranges. If this took place on the daily charts it could be ignored, but, these developments are taking place in the slow-moving monthly charts, and it suggests that a new trend might be about to take hold. Then you have stocks that trend endlessly in the overbought ranges with no sign of letting up, but the stock continues to trend higher and higher. If this trend takes hold, then a plethora of technical analysts will face the ultimate challenge: "Adapt or die". Stock market Insanity Trend is Gathering Momentum
As artificial intelligence (AI) spreads its wings more and more, it also threatening more and more jobs. In an economic report issued to the White House in 2016, researchers concluded that there's an 83% chance automation will replace workers who earn 20$/hour or less. This echoes previous studies, which found that half of US jobs are threatened by robots, including up to 87% of jobs in Accommodation & Food Services. But some jobs are safer than others. Jobs which require human creativity are safe — or so we thought.
Take writing for instance. In all the Hollywood movies and in all our minds, human writing is… well, human, strictly restricted to our biological creativity. But that might not be the case. Last year, an AI was surprisingly successful in writing horror stories, featuring particularly creepy passages such as this:
#MIRROR: "'I slowly moved my head away from the shower curtain, and saw the reflection of the face of a tall man who looked like he was looking in the mirror in my room. I still couldn't see his face, but I could just see his reflection in the mirror. He moved toward me in the mirror, and he was taller than I had ever seen. His skin was pale, and he had a long beard. I stepped back, and he looked directly at my face, and I could tell that he was being held against my bed." Full Story
About a year ago at a major testing conference, five executives sat in front of about 300 testers and declared adamantly that machine learning, a branch of artificial intelligence, would take over software testing.
Were they right? Yes and no. Machine learning won't necessarily eliminate testing jobs, but it will change how the work gets done.
In the nearly 60 years since machine learning was first envisioned, it has been applied to many fields. Since 1991, machine learning has been used to learn how to identify cancerous tumors in kidneys, and today it is being used to identify other types of cancer as well. Since 2010, it has been used to teach driverless cars where the edge of the road is. It has been used in finance since 1992 to trade securities. Insurance underwriters and reinsurance companies use it to project potential losses due to natural disasters. It has even been used to determine whether you should get a loan.
There's more that we do. We have an understanding of the business domain, a set of heuristics for exposing defects. We know how to think like the best and worst users of the application. We look out for our company's best interests and those of users. We do this through exploration of applications and thinking through eventualities. What I've listed above is little more than clever fuzzing of an application. That's not testing, and it's not very smart. Full Story
Other Articles of Interest
Stock Market Insanity Trend is Gathering Momentum   (Jan 10)
Is value investing Dead   (Jan 9)
Irrational markets and Foolish Investor: perfect recipe for disaster   (Jan 5)
Stock market Crash Myths and Realities  (Jan 3)
Bull-Bear Markets & Arrogance   (Jan 1)
2017
Will The Stock Market Crash In 2018  (Dec 11)
Has US Dollar Finally Hit Bottom    (Dec 6)
BitCoin Has Done What Precious Metals Never Could  (Dec 4)
Experts Making Stock Market Crash Forecasts usually know nothing  (Nov 17)
1987 stock market crash anniversary discussions- nothing but rubbish ( Oct 24)
Dow 22K Predicted In July 2017; Next Target Dow 30k? (Oct 15)
Anxiety and Greed Index Don't Support Stock Market Crash  (Oct 14)
Fed States Inflation is not an issue?  (Oct 13)
Is Bitcoin a Bubble or Good Investment?  (Oct 9)