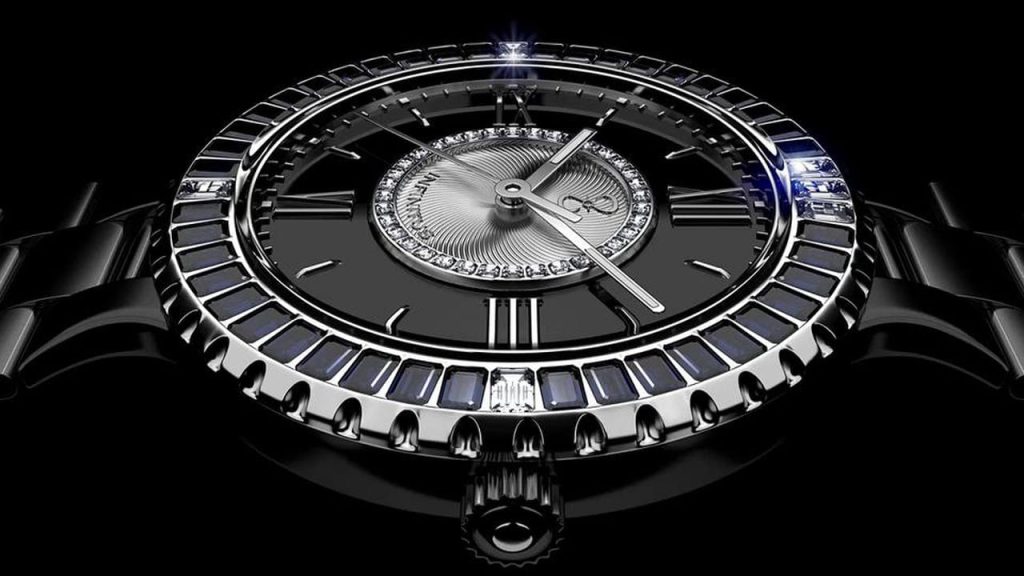 The perception is changing; the masses are now becoming optimistic thus unless the trend changes we can expect the markets to rally even higher. One other thing to understand is that even though the rally in the markets has been artificially induced, the markets have actually recently issued "a true bullish signal."  What is this signal you ask?
Well, both the Dow and SPX are trading at new highs. A true bull market is not in session until the old highs have been taken out.  9 out of 10 times when this occurs the market rallies significantly from the breakout point; the breakout point, in this case, is roughly 14200 (the old 2008 high).  Market Update Dec 12, 2013
Using trend analysis and a few other tools the targets we come up with will sound outrageous right now.
1st target is for a test of the 19,500-20,000 ranges.
2nd a target is a possible test of the 21,000 ranges. Market Update Dec 12, 2013
As stated above, the housing market will heat up, despite the debate that higher rates will affect. Bottom line the banks will find some way to reduce their lending standards, and once they do; a lot of money will pour into real estate as well as commodities.  After all real estate is a commodity.  If real estate prices surge, 30-40 percent in 3-4 years that is a substantial gain given that your position is leveraged. At most, you put down 20%, many banks are now allowing individuals with very good credit to put as little as 5% down.  Based on the money you put down, the gains one stands to make is in excess of over 100%.    However, do not rush into this sector blindly.  The sector should experience a pullback, but for the most part, it might no longer be easy to be able to land what we call a "screaming buy." Now individuals will have to settle for a good deal.   The best options are to look for a fixer-upper and put in some elbow grease.  With a fixer-upper, you are bound to lock in a good deal.   If you cannot spot anything in your area, then do not be afraid to venture to other zones.   Market Update Dec 12, 2013
 The small mom and pop investors have finally turned bullish, but contrary to the stance most contrarians and bears will adopt, it is not the time to short the markets aggressively. In fact, from this level, the markets could run up significantly as all this money that was sitting on the sidelines makes its way into this market.  We need to wait for the feeding frenzy stage (Euphoric) and at that poin, it will make sense to aggressively open up shorts.  At this point, the mom and pop investor are simply optimistic and there is a wide chasm that separates optimism from euphoria.  Market Update Nov 30, 2013
From a very long-term perspective, it makes sense to start nibbling at FXI and other key Chinese companies such as YZC, BIDU, HNP, ACH, CHL, SNP, GSH, TSL, etc. However, from a midterm perspective, we would like to see some more strength before opening up positions in FXI and some of the above-listed companies.   Market Update September 10, 2013
Dollar drops to new 3-month lows and Gold responds in kind, suggesting that a new short-term relationship might be in the works. So far, when the dollar dropped, Gold rallied and when it dropped strongly as was the case last week, gold usually rallies very strongly. In this instance, the opposite took place.   Gold is now oversold as is the dollar, and it could now put in an intermediate bottom.  
It has found initial support in the 1630 ranges. The support at this level is strong, and it should hold. Failure to hold could result in a test of 1600 ranges. Looking a bit further the current development strongly suggests that Gold will be heading much lower in 2013 and the low targets fall in the high 1200 to low 1300 ranges. Market Update Dec 12, 2013.
Gold did drop to the suggested ranges in 2013.
The contrarian thing to do was to purchase a lot more Gold once the Feds started printing more money like crack heads; those who took this route were rudely shocked when Gold bullion plunged. Today one cannot take a contrarian position against the crowd immediately; the situation has to move to the extreme zone and only then can you consider taking an opposing position.  .  Instead of buying more Gold, we decided to sell all our palladium bullion positions, and 75% of our Silver and Gold positions almost at the top in August of 2011.  Nov 30, 2013
To reiterate, until the weekly trends change, the longer-term  outlook still calls for the SPX to trade higher and thus as mentioned in the last update, it is still possible for it to trade to and past 1700 again.  Sept 10, 2013
Overall, even though we are expecting the markets to go through a tough phase in the 4thquarter, the SPX could still potentially trade above 1700 one more time before experiencing a larger correction.    Market Update Aug 17, 2013
In the last update, we compared the Shanghai Index with our markets, and the differences were striking. A weakening economy (USA) had the stronger market and vice versa.   As stated in the last update from a long-term perspective the Shanghai index is in a bottoming phase.  What this means is that a bottom could take hold soon or the lows (roughly 1800) could be tested again. 
There is a relatively strong amount of support at 2,000, and unless it closes below 2000 on a weekly basis, this level of support should hold. In the event, 2000 is breached; the next level of support falls in the 1750-1800 ranges.   There is a very small chance that it could spike down to the 1000 ranges and test an extremely strong zone of support, and in the small chance that this occurs, it would represent a screaming once in a lifetime buying opportunity. Instead of panicking if this ever comes to pass, become greedy and load up.  The support in the 1750-1800 ranges is very strong, so we would need a shock-type event for these levels to be breached.
On the positive side, FXI is already showing some signs of strength, and if this index can close above 2,400 on a weekly basis, it should easily manage to test the 3000-3200 ranges before running into resistance. 
The point is not to focus on the actual bottom, but to understand that this represents a great long-term opportunity.  With that in mind, traders can use FXI as a proxy for this market. Use pullbacks to open positions in FXI.  Later on, when the weekly trend turns positive, we will look towards purchasing calls with the longest available time premium: currently, the time limit is roughly 2 years.     Market Update August 17, 2013
As long as the weekly trend remains up, no matter how strongly the market pulls back it will recover and rally again, possibly to new highs.  At this point, we continue to look for decent to moderate correction but should the outlook change we will have time to take advantage of this development. Market Update June 16. 2103
The most important development this week is that we have a new daily sell on the SPX.  Now it's time to see whether the SPX will follow the path taken by the Yen and bonds, both of which had two daily signals neutralized before the third signal produced a very strong effect. In the case of bonds, two buy signals were neutralized and with the Yen, two sell signals were neutralized.  Even though we are expecting a strong correction based on the fact that the SPX neutralized two daily sell signals, the longer-term outlook will remain bullish unless the weekly signal changes. At this moment, the weekly is firmly in the buy territory. Until the weekly, buy is neutralized the outlook is for the SPX to test the 1650-1700 ranges this year.   April 17, 2013
At present, we still do not have a clear signal in the daily charts, but the bias is clearly shifting to the upside.  A third indicator is very close to moving into the buy zone.    This leads us to believe that the markets will experience a quick downward move and then reverse course and surge to new highs. In terms of the SPX after a quick pullback, it should be ready to challenge 1600.  However, there are already indications that the market is going through a topping phase. We explore this below under "interesting developments".  Market Update Feb 11, 2013
V readings experienced yet another 75 point drop from the last reading.  In total V, readings have dropped by 225 points this year. Clearly something is in the works.  This informs us that until the trend changes the moves to the upside will generally be stronger and longer lasting in nature as opposed to those that occur on the downside. Once the trend changes we can expect the intensity to pick up on the downside and at that point the markets will be ready to experience a significant correction. . As the main trend is still up, it means that until a new sell is triggered every strong pullback will prove to be a buying opportunity.  Market Update Feb 11, 2013
The heat is on; it is just a matter of time before all the players join the game and then the theme will become devalue or die.  This will lead to another bubble or several bubbles as investors will be forced to look for a place to park their money. One of the bubbles will eventually be in the precious metals sector. In the end, the entire commodities sector will go through a bubble phase. The end result will be the same. These markets will implode and collapse.  As this is going to be an all out of war (something we spoke off years ago), it is going to have an impact on the financial markets. It will alter their normal trajectories and push them higher as investors pile into the markets.   This confirms that the Markets have more room to move higher but in the short term they are ripe for a correction.Market Update Feb 11, 2013
The strength of the SPX clearly suggests that for now all strong pullbacks should be viewed as buying opportunities until a new sell signal is triggered.  Market Update Feb 11, 2013
 It (Yen) did not manage to trade above 128.81 and so continues the trend of putting in lower highs. As long as it does not trade below 124.25, it still has the chance to test the 128.81 ranges. It is now locked in a trading range. The first sign of a stronger correction will be for it to close below 124.25 ranges on a weekly basis or to trade below, it for 3 days in a row. Aug 14, 2012
Longer term; it (Yen) needs a weekly close below 118.50 to signal that a stronger and more destructive phase is going to take over. Once this occurs, traders can use strong rallies to open up additional long term shorts until the Yen is trading down to 100 or lower. Market Update August 25, 2012
 The BBC Global 30 combines Europe, Asia, and North America – the three power centers of the global economy – in a single index so it provides one with a nice broad view of what is taking place in the global markets.  This index is most likely going to run into strong resistance relatively soon when it tries to break past the 5800-5900 ranges.  The intermediate-term trend is still strong so after a pull back this index should rally further, which is in line with our views for the general market; a sharp pull back, then a strong counter rally and potentially a larger top in March.  If this pattern plays out, the top in March should produce a much stronger correction which could/should take out the Oct 2011 lows.  Market Update Jan 23, 2012
The markets rallied and topped out as expected in March of 2012