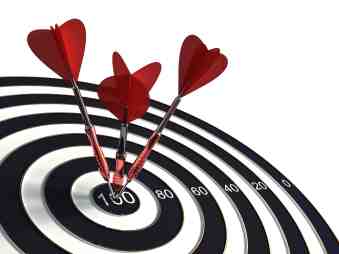 Tactical Investor Predicted Dow 21K month in advance of it being hit
We predicted Dow 21,000 when most experts were busy talking about a top.  We stated in August 2016 that the Dow was not destined to crash and would instead soar higher. These are the exact words we used and this is the image we sent out to our subscribers.
All the long term ingredients are almost in place for the Dow to trade to 21,000 over the next 12-18 months.  Hence, in short, we must whether we like it or not view all pullbacks as buying opportunities.  Market Update August 2, 2016
This is the most likely Pattern the Dow will trace. After pulling back, it will be ready to run to new highs again.  The pullback is expected to end in the 17800-18,000 ranges but in the above chart reflects the lower end of the suggested pull back ranges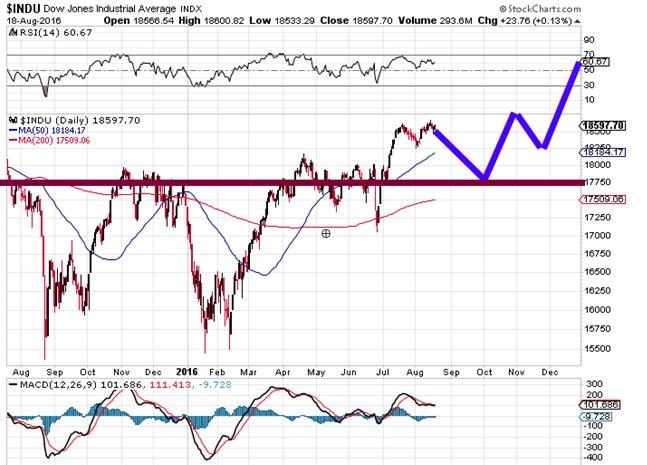 This surge in bullish sentiment plays nicely into the equation and provides a nice set up that will be mistaken by the bears as the beginning of the next crash.  We would as we have repeatedly stated favour a much stronger correction, but the odds, for now, are not very high. However, if the Dow does drop below 17,800, we would like all of you to try to follow in our footsteps and celebrate instead of panicking.  Our long-term targets have not changed; we still see the Dow trading to 21,000. Market Update Aug 19, 2017
We still see the Dow trading towards the 21,000 mark over the next 12-18 months, but there will be corrections on the way up; some will be minor in nature, while other pullbacks will be more intense. As long as the trend is up, every one of these pullbacks has to be viewed as a buying opportunity. Market Update Aug 19, 2017
Conclusion
There you have it, we did not mince words back then and we are not mincing any words today.  Until the Trend (based on our Trend Indicator) turns negative and the masses embrace this market, all strong pull backs are going to prove to be splendid buying opportunities. We pay very close attention to the mind set of the masses; to do that we have created our sentiment measurement tools.
Other Articles of Interest
Electric Car Threat To Big Oil Wildly Overstated? (July 28)
1987 stock market crash: could it happen again? (July 13)
Dow Could Trade to 30K But not before This Happens  (July 11)
Fake news & Weak Economy Can't Stop Stock Market Bull  (July 6)