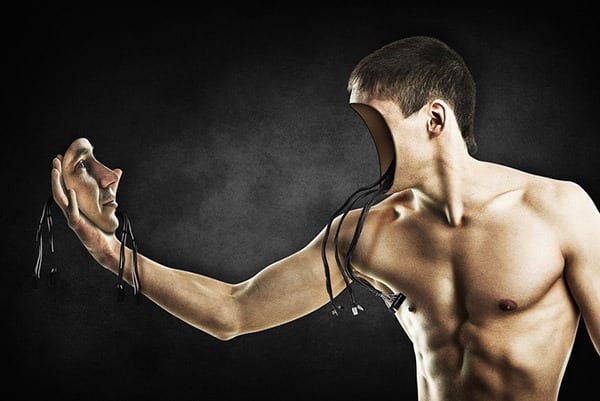 Editor: Vlad Rothstein | Tactical Investor
Sofia the robot: Are Humans Embracing Bots
Before we get to the article at hand many might ask why we cover political and health issues when our main focus in the stock markets and the financial arena.  The short and simple answer is that all these fields are connected; we don't have free market forces anymore.  Mass psychology is a very powerful tool and if employed correctly can help you spot the grotesque levels of manipulation the masses are subjected to. We strongly suggest that you view or read or view Plato's allegory of the cave.  You might also find the following article to be of interest:
It appears that the many officers in the FBI wanted to take this investigation further, but that point is moot now. James Comey perhaps in a bid to save his rear given that Wikileaks continues to release damaging emails decided it was time to come out and tell the truth.
650,000 emails were found on a laptop believed to belong to Huma Abedin. Preliminary analysis indicates that many if not all those messages could have originated from Clinton's illegally set up private servers.  This could be the nail in the coffin for Hillary Clinton. What's strikes us as simply astounding is the complete disregard this woman has for the law? Take a look at her facial features when she addresses anyone;  you can see that she does not care at all. Internal FBI Uproar over Hillary Clinton's email probe
Sarah Ryan a Relationship expert has spotted a worrying trend
People seem to be embracing digital connections. It makes things easier as the fear of rejection is zero and provides instant gratification; something the current generation seems to want and demand.
'The number of people choosing robotic partners will increase unless we address the problems that online dating and technology are causing for our mental health,' says Sarah. 'I fear that humans are becoming more disposable than ever to each other romantically; ghosting each other, disappearing when the going gets tough or giving up because of online dating burnout.

'Human beings are losing the art of dealing with conflict in real life and the ability to deal with different tricky scenarios with real human beings, romantic or not.'
Sofia the robot & her clones will be the logical replacement for chatbots
By 2020 consumers will handle 85% of their engagement with businesses without ever interacting with another human being, according to predictions from Gartner Research. Instead of engaging with people, customers will use self-service options and chatbots. This is largely due to the fact that millennials prefer to deal with customer service issues themselves.
When it comes to chatbots, 60% of millennials have used them, 70% of those report positive experiences, and of the millennials who have not used them, more than half say they are interested in using them.
"Millennials are accustomed to giving and receiving immediate feedback," said Imran Tariq, a lead generation expert and the founder of Webmetrix Group. "When they want help or information, they'd much rather interact with Alexa or Google than read a manual or interact with a human being who likely has to search for the information as well. Bots can provide this immediate, human-like response that millennials crave."
Given a choice, a millennial is much more likely to give a bot a chance to provide an immediate answer than to send an email or pick up the phone Forbes
Consider the case for Sofia the robot or similar sex bots
If commitment is already assured and passion can be programmed, how far away is an AI than can offer real intimacy?
'If love boiled down to certain behavioural patterns, we could hire an actor to "go through the motions",' Sven Nyholm and Lily Frank wrote in From Sex Robots to Love Robots: Is Mutual Love With A Robot Possible? 'But, by common conceptions, this would not be real love, however talented the actor might be. What goes on "on the inside" matters greatly to whether mutual love is achieved or not.'
The interesting point here is about 'going through the motions'. We are increasingly alone and the modern epidemic of loneliness is actually killing us. Loneliness is associated with a 50% increase in mortality from any cause. This makes it comparable to smoking 15 cigarettes every day and more dangerous than obesity. To appease loneliness, 17% of people between the age of 20 and 35 have spoken to technology to distract themselves, according to a survey. Nearly 30% of UK relationships are sexless and growing numbers are staying in unhappy marriages. Full Story
Other Articles of Interest
Trump Movement gathering momentum-Far right Party leading in Dutch Polls (Dec 20)
German Defense minister Insults Saudia Arabia-Refuses to wear Hijab  (Dec 20)
Muslim group outraged over meme posted on Allen West's FB page-Nobody cares   (Dec 20)
Wilders found Guilty of speaking out against Islam WTF Happened to freedom of speech  (Dec 20)
1400 shocking years of Islam in five minutes-Radical Muslims hate this video  (Dec 18)
Where is Islam Illegal-Growing list of nations banning Islam?  (Dec 18)
Slovakia Toughens Church Registration Rules to Bar Islam (Dec 18)
Double Crossing Merkel states she will deport 100K migrants-get rid of her (Dec 18)
Saudi Author Turki Al Hamad Our Youth Are Brainwashed- Must stop ISIS Ideology at the roots (Dec 18)
High-income individuals will embrace Robot Sex states Expert (Dec 17)
Sextortion- hackers new game plan to fleece silly men using hot women as bait (Dec 17)
Two Stocks Set to Soar in 2017-Trump Administration (Dec 10)
Mainstream Media Totally Corrupt-evidence is overwhelming  (Nov 19)
The Myth Of The Jewish Genome as Biblical as Dracula (Nov 19)
Dollar Destruction-Liberal Agenda & Marxifcation of America (Nov 19)