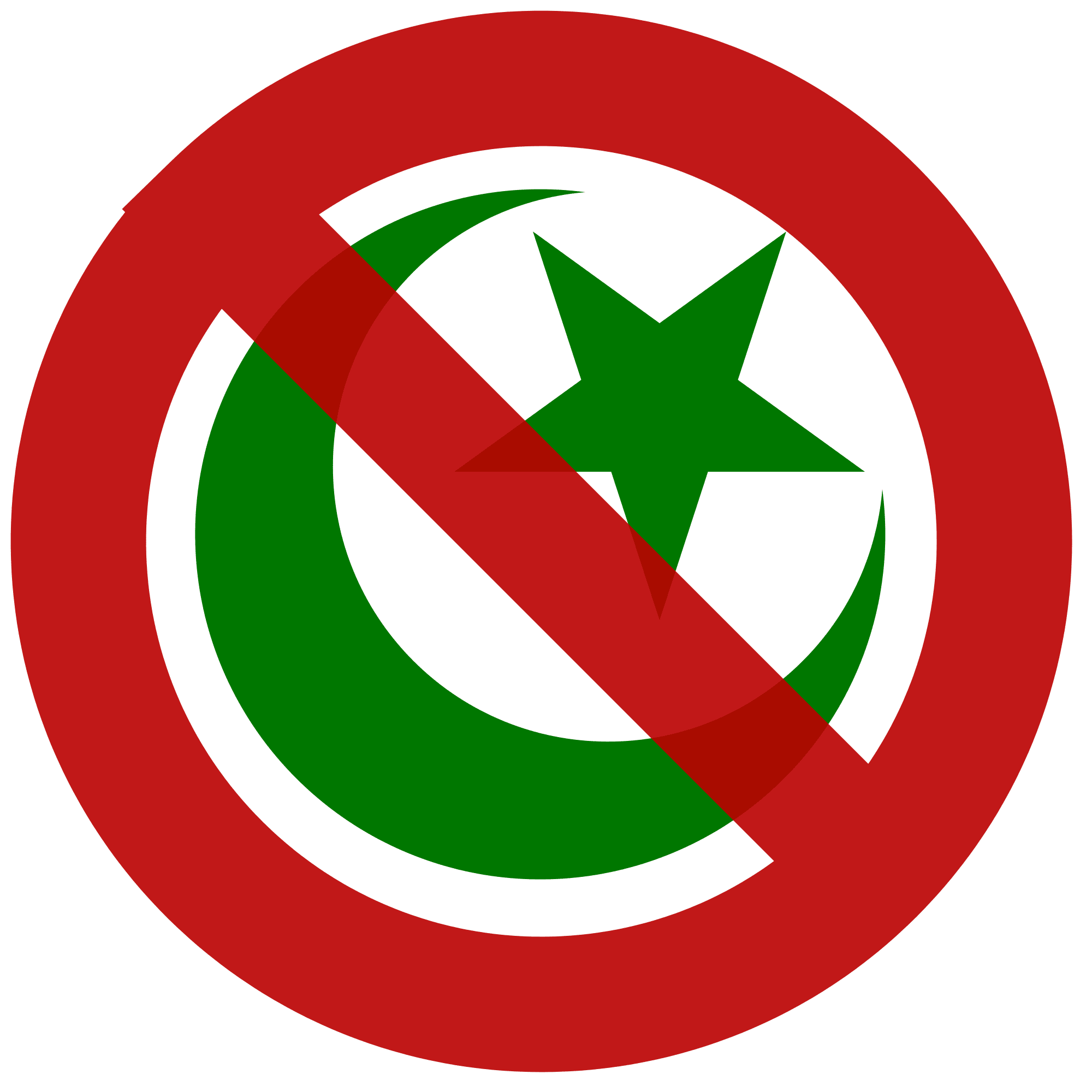 Edited by Draco Cooper
The former communist state has fiercely resisted EU efforts to cope with a big influx of mainly Muslim migrants into Europe since 2015, in part by opposing quotas to share out asylum seekers among EU members. Prime Minister Robert Fico's government has said Islam has no place in Slovakia.
Parliament adopted a bill sponsored by the Slovak National Party (SNS), junior member in Fico's coalition, that requires a religion to have at least 50,000 members, up from 20,000, to qualify for state subsidies and to run its own schools. The change will make it much harder to register Islam, which has just 2,000 adherents in Slovakia, according to the last census, and no recognized mosques. The Islamic Foundation in Slovakia estimates the number at around 5,000. The SNS said the new law was meant to prevent speculative registrations of churches, such as the satirical Church of the Flying Spaghetti Monster, which has amassed followers worldwide. "Islamization starts with a kebab and it's already under way in Bratislava, let's realise what we can face in five to 10 years. … We must do everything we can so that no mosque is built in the future," SNS chairman Andrej Danko said earlier. Full Story
Many subscribers, exhibited scepticism when we stated that Europe would take an unyielding stance against Islam and that the pendulum had already started to swing in the other direction.  While this appears to be a strong position, it will look like Child's play in the months and years to come. The situation is going to get scorching indeed, and the tempo is going to intensify with frightening speed. Once again, we would like to remind all our subscribers; our views are based on the study of trends and not our personal opinions.
Swedes are tired of being the rape capital of Europe, and now they have decided to take a stance. They need to keep the momentum up, or the radicals will not listen. Tough new laws need to be put in place that will result in the instant deportation any radical for breaking the nation's laws.  
Anti-Muslim protests in France turn violent as citizens refuse to follow a ban on Anti-Islam Protests. How can one ban the right to protest especially against violence being conducted by Radical Islamists? Adding insult to injury a Christian government is banning its Christian population from protesting. This would never happen in any Muslim nation. Once again, the dirty hand of Soro's open borders organisation is trying to thwart the will of the populace, but it won't work. A new trend is underway, and liberals that tried to destroy the western culture are in for a shock as are radical Islamist.
Other stories of Interest
Trump Effect Rally-Useless Dow Theory and Stock Market Crash  (Dec 17)
Gold fools-dollar bulls and the long-term outlook for both Markets (Dec 9)
Inflation the Silent Killer Tax that's destroying Middle-Class America (Dec 5)
Dominant Stock Market Trends under President Trump (Nov 22)
Bears State Crude Oil Destined to Crash-Utter Rubbish (Nov 18)
50 Trillion in Cash illustrates Mass Anxiety-Dow Industrials will soar not Crash  (Nov 16)
Trump's victory Does not Sink Global Markets Proving Experts are Jackasses (Nov 10)
Trump-The New Stock Market vix Factor (Nov 6)
Crude Oil Market-Higher prices or Market Crash (Oct 28)
American's fear the Stock Market-Understanding Market Sentiment key to winning  (Oct 24)
Foreign banks Dump whopping 356 billion in US Debt  (Oct 20)
Corporate Americas Share buyback Binge only force Keeping Stock Market Bull Alive (Oct 13)
Stock Market Earnings Recession Nothing to Fear-Market Still Trending higher (Oct 7)
Fed Directly limiting Market Downside Action-Expect Stock Market rally not Crash (Oct 6)
Dow theory no longer relevant-Better Alternative exists  (Sept 30)