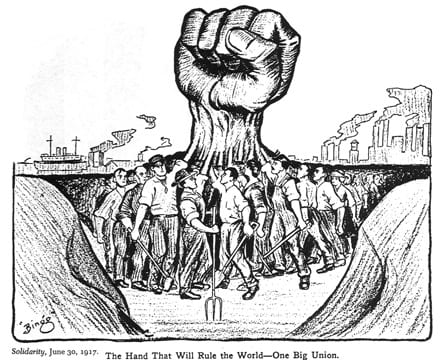 Edited by Vlad Rothstein 
Wilders was found guilty of inciting discrimination at a rally where he called for "fewer Moroccans". His supporters in this overwhelmingly white, conservative town see the trial and verdict as political persecution of a maverick anti-establishment champion. "We don't like what the government does so we support him," said Wim Keizer, curator of the Volendam museum, a small building filled with tableaux of families and fishermen in traditional dress, including a dog-drawn cart and the cabin of a North Sea fishing skiff.
Wilders' Freedom party (PVV) has risen from being a rightwing gadfly of the Dutch establishment to one of the most powerful forces in national politics, remaking the image of a nation once regarded as a beacon of liberal values. It is currently leading in polls ahead of national elections next year. Full Story
Merkel should be very careful about stating that she will never work with the Alt-right party in Germany that is gaining rapid ground. We will go on record as saying she will have no option but to work with them and while she might hold onto the role of chancellor for a bit longer, she will have to listen to them. Hence expect Merkel to take a stronger stance against immigrants and radicals not because she wants to but because she has no choice. Eventually, we expect a charismatic leader to replace this bland eggplant. This leader will be like a lightening rod of fire that will propel the clash of civilisations to new heights. Remember, these are not our personal views. Time and time again, we have stated we speak of trends only. What we believe in matters not; our views cannot circumvent the trend.
As for Wilder, it appears his party will dominate in the polls, and he is going to become even more outspoken. The new trend is to speak your mind and then follow through with actions, or the masses will string you by your toes.
https://www.youtube.com/watch?v=IRw6Zx2XZlU
Other stories of Interest
US Muslim leaders call on Trump to reject anti-Islam administration candidates (Dec 13)
Holland-Wilders stands against Islamism-guilty of speaking out (Dec 13)
Merkel Calls for Burqa Ban in Germany (Dec 12)
Racist Violence and Déjà Vu in Greece (Dec 12)
Fake News and its wide and gullible audience (Dec 11)
Mobile Money Has Lifted 200K Kenyan Families Out of Poverty (Dec 10)
ICE spends 100 million ferrying illegal immigrant children around U.S- watchdog reports (Dec 9)
Has the Trumpian Revolution begun (Dec 9)
Why Goldman Sachs Stock Is Surging (Dec 8)
New Turkish Bill Seeks To Expand President Erdoğans Powers (Dec 8)
China's economy still has many engines for development (Dec 5)
Putin blames Russia's faltering economy on domestic issues (Dec 5)
Donald Trump's Cabinet nominees aided by Harry Reid's filibuster nuclear option (Dec 5)
Health Bill Packed With Goodies for Big Pharma (Dec 5)
6 Fruits That Help Weight Loss (Dec 5)