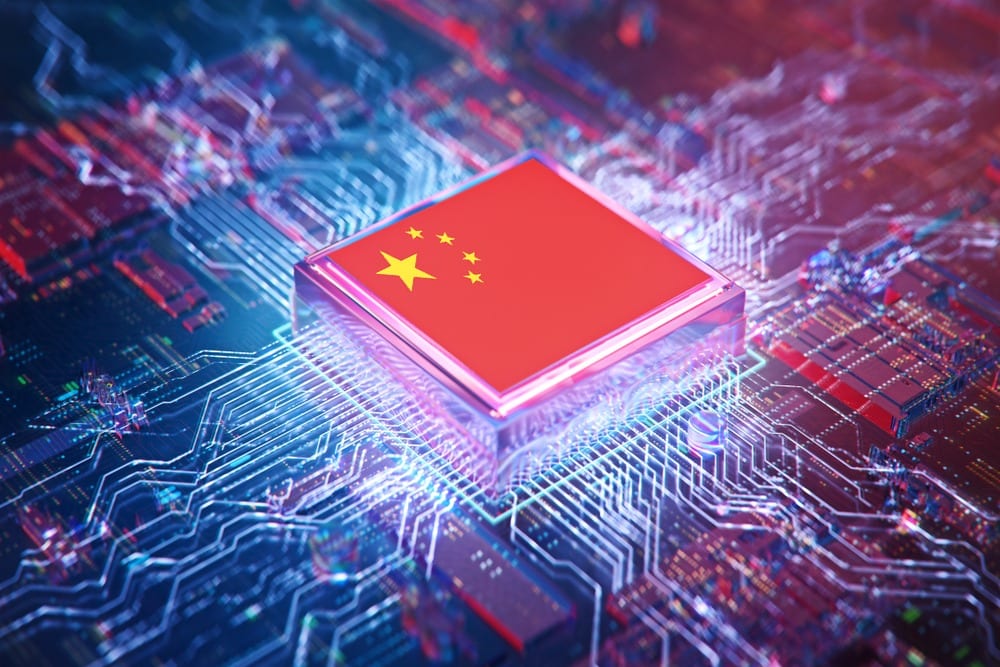 Semiconductor stocks and China
So far China's approach to playing catch up is to poach talent and the main victim of these attacks appears to TSMC.
"Chinese companies are offering two to three times [Taiwanese engineers'] current salaries to work for them," said an unnamed Taiwanese engineer in a recent interview with Japanese media Nikkei.
In August 2018, Taiwan's Central News Agency reported that Nanya Technology, a Taiwanese maker of DRAM chips, lost 48 of its senior experts to China in less than two years. DRAMs are semiconductor memory chips within digital products that store data.
In a July 2018 article that cited unidentified headhunting companies, Taiwan's leading financial publication Business Weekly estimated that there are about 2,000 Taiwanese employees at Chinese semiconductor companies in mainland China. Another 1,000 Taiwanese work at the Taiwan branch offices of Chinese companies.
In August 2018 Two chip industry promotion agencies run by China's Ministry of Industry and Information Technology jointly published a white paper on talent recruitment goals. The paper pointed out that to sustain China's desired industry growth, by 2020, the country would need a total of 720,000 IC (integrated circuit, the term for placing electronic components onto semiconductors) qualified workers.
The shortage would amount to 400,000, given that there were only 320,000 well-versed workers at the end of 2017, and less than 30,000 Chinese graduates enter the IC sector every year. The paper called for more efforts in recruiting top IC experts from overseas, as well as offering more financial incentives such as stock options and other bonuses.
One of the most high-profile Taiwanese semiconductor talents ever recruited by China is Liang Mong-song.
Liang was a senior director in research and development at TSMC, where he worked for 17 years before leaving the company in February 2009. He then taught at the electrical engineering department of Taiwan's Tsing Hua University for six months, before moving on to a teaching post at South Korea's Sungkyunkwan University.
According to Taiwan's leading financial magazine CommonWealth, Liang was poached by Samsung and became chief technology officer at the South Korean tech giant's LSI division in 2011. LSI, or large-scale integration, is a key process to making semiconductors, which involves putting together thousands of transistors onto a single microchip.
Because of Liang's expertise, Samsung was able to beat TSMC in developing the 16-nanometer (nm) and 14-nm chip-making technology, according to CommonWealth. As chips reduce in size on the nanometer scale, they become more powerful and advanced.  Then, in October 2017, Semiconductor Manufacturing International Corporation (SMIC), a state-backed semiconductor foundry headquartered in Shanghai, announced that Liang had been appointed the company's co-chief executive officer. According to multiple Chinese news sites, Liang earned a yearly salary of roughly $200,000 after taxes. Full Story
China is spreading its funds instead of just building up its Military Might
Read the full story for it provides many details as to how China thinks big; instead of just spending on the military, they are spending on education and infrastructure as this is what is going to provide them with the ability to dominate in the future.  While many experts complain that China just copies technology, there is a caveat here that has never been explored.
If it is so easy to copy another nation's technology, then why has no other country done it until China? Japan could have done this, so could have Russia, India, etc.  We are not condoning IP theft, but you can't just steal and hope to produce something highly technical with no facilities in place. The infrastructure to manufacture that tech needs to be in place.
We see AMD  benefiting in the short term, but unless they can form an alliance with another chip manufacturer,  there is nothing that prevents TSM from encroaching on AMD's profit margins by charging more.  While this is possible, in general, this is not how the Chinese do business; they think long term, so they try to give you the best price in the hopes of selling to you forever. It's a great strategy and one that works very well. However,  as nationalism levels are rising and if the Chinese Government gets a foothold in TSM, things could change.
The Real war could end up being INTC vs TSM?
Therefore the real war is between INTC and TSM, and unless Intel steps up its game or the US government intervenes, TSM appears on track to widen the technology gap even more.  TSM is now the Top Player by Market Cap and chip volume, and when such a milestone is struck, the prior leader has to address the issues that toppled them very quickly. History is not kind to the former leader; in general, they tend to lose the war.
Case in point, Yahoo vs Google, MSFT vs Google in the Browser war, and the list goes on. At one point Internet explorer controlled 90% of the browser market, after they won the battle with Netscape using questionable tactics at best. Nevertheless, MSFT was arrogant, and instead of addressing the shortfalls in IE 6, they chose to spend money promoting a faulty product.  Along came chrome and the rest is history; the same storyline could be applied to Yahoo vs Google battle or the Blockbuster vs Netflix war.
A straightforward solution would be for either the US government or some private entity to come and rescue Global foundries and put them back into the 7nm wafer manufacturing game.  At least the relationship AMD had with them was on equal footing; they both needed each other. In TSM's case, AMD needs them more than they need AMD.
Semiconductor Stocks To Consider
AMKR, MU, TSM are just a few names that come to mind.  Investors should consider spreading their risks and never allocate funds to a given position. One of the best strategies is to aim for stocks that have pulled back (sharply) but have a viable long term game plan.  If INTC can overcome its current woes and there are many, it could end up being a good long term play.  However, we would wait until the stock is trading in the extremely oversold ranges on the monthly charts.
Other Articles of Interest
AMD vs Intel: Who Will Dominate the Landscape going forward (June 28)
Fiat Currency: Instruments of Mass Destruction     (June 18)
The Retirement Lie The Masses Have Been Conned Into Accepting (June 15)
Stock Market Bull 2019 & Forever QE  (June 13)
Forever QE; the Program that never stops giving    (May 31)
Trending Now News Equates To Garbage; It's All Talk & No Action  (April 24)
Americans Are Scared Of Investing And The Answer Might Surprise You  (March 9)
Stock Market Crash Stories Experts Push Equate to Nonsense  (March 4)
Popular Media Lies To You: Don't Listen To Experts As They Know Nothing  (March 3)
Fiat Money; The main driver behind boom & Bust Cycles  (March 1)
Permabear; It Takes A Special Kind Of Stupid To Be One  (Feb 21)