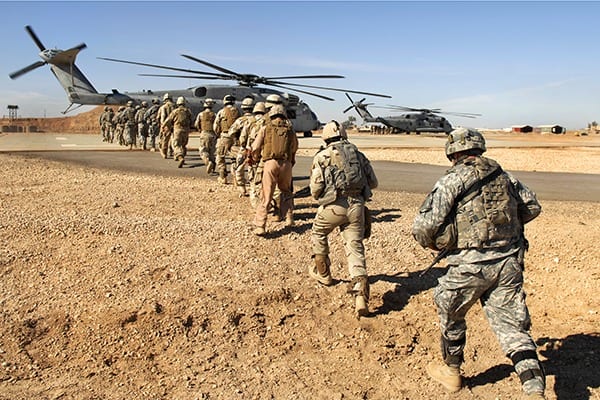 Editor: Vlad Rothstein | Tactical Investor
Before we get to the article at hand many might ask why we cover political and health issues when our main focus in the stock markets and the financial arena.  The short and simple answer is that all these fields are connected; we don't have free market forces anymore. Everything is manipulated; from the food, you eat, to data you are provided.
 If you are aware of this you can plan accordingly. Identifying the problem is over 80% of the solution and this is why most people don't know what to do because they don't really understand the problem. Now you know why we are the only financial website that covers such a wide array of topics that on the surface appear to be unrelated but are in fact, deeply interwoven.  Mass psychology is a very powerful tool and if employed correctly can help you spot the grotesque levels of manipulation the masses are subjected to. We strongly suggest that you view or read  Plato's allegory of the cave. Psychological deception is the weapon of choice today.  You might also find the following article to be of interest:
It appears that the many officers in the FBI wanted to take this investigation further, but that point is moot now. James Comey perhaps in a bid to save his rear given that Wikileaks continues to release damaging emails decided it was time to come out and tell the truth.
650,000 emails were found on a laptop believed to belong to Huma Abedin. Preliminary analysis indicates that many if not all those messages could have originated from Clinton's illegally set up private servers.  This could be the nail in the coffin for Hillary Clinton. What's strikes us as simply astounding is the complete disregard this woman has for the law? Take a look at her facial features when she addresses anyone;  you can see that she does not care at all. Internal FBI Uproar over Hillary Clinton's email probe
Jihadi threat near seat of U.S. government
ISIS and other Terrorist groups have over 3000 radicals training in over 22 camps to commit Jihad against the US. It's time to deport all these bastards ASAP. No second chances; put them on the next boat or plane and ship them out to Syria to fight the rebels.
Other Articles of Interest
Trump Movement gathering momentum-Far right Party leading in Dutch Polls (Dec 20)
German Defense minister Insults Saudia Arabia-Refuses to wear Hijab  (Dec 20)
Muslim group outraged over meme posted on Allen West's FB page-Nobody cares   (Dec 20)
Wilders found Guilty of speaking out against Islam WTF Happened to freedom of speech  (Dec 20)
1400 shocking years of Islam in five minutes-Radical Muslims hate this video  (Dec 18)
Where is Islam Illegal-Growing list of nations banning Islam?  (Dec 18)
Slovakia Toughens Church Registration Rules to Bar Islam (Dec 18)
Double Crossing Merkel states she will deport 100K migrants-get rid of her (Dec 18)
Saudi Author Turki Al Hamad Our Youth Are Brainwashed- Must stop ISIS Ideology at the roots (Dec 18)
High-income individuals will embrace Robot Sex states Expert (Dec 17)
Sextortion- hackers new game plan to fleece silly men using hot women as bait (Dec 17)
Two Stocks Set to Soar in 2017-Trump Administration (Dec 10)
Mainstream Media Totally Corrupt-evidence is overwhelming  (Nov 19)
The Myth Of The Jewish Genome as Biblical as Dracula (Nov 19)
Dollar Destruction-Liberal Agenda & Marxifcation of America (Nov 19)
Alternative Opinions-Information Mainstream media dares not discuss (Nov 18)