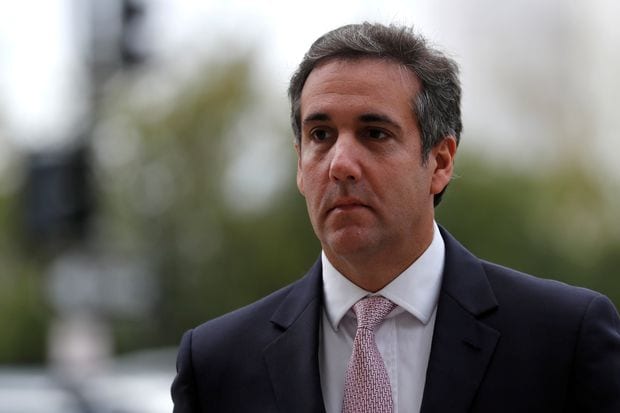 Editor: Draco Copper | Tactical Investor
FBI raids offices of Trump's personal lawyer
This article was rated as the article of the week (change it to month sometimes) by our readers. Let's take a quick look at it before we move to the main story. As we stated in the last update, the Dow utilities are now trading in the extremely overbought ranges, and it's time for them to let out some steam. If the pullback is strong, then the Dow is likely to also experience a strong pullback as per the TI Dow Theory.  In the last update, the targets of 9300 to 9600 ranges were for the Dow transports.  The Utilities (as shown in the above chart) are likely to test the 802 to 819 ranges with a possible overshoot to the 765 to 774 ranges. Right off the bat, we are going to state that we are in favour of a stronger correction as it will create a lovely buying opportunity unless the trend changes. If the trend exhibits any signs of weakness, we will notify everyone immediately; for now, the trend is showing absolutely no signs of weakness. Dow Transports Validating Higher Stock Market Prices
WASHINGTON — The F.B.I. raided the Rockefeller Center office and Park Avenue hotel room of President Trump's longtime personal lawyer, Michael D. Cohen, on Monday morning, seizing business records, emails and documents related to several topics, including a payment to a pornographic film actress.
Mr. Trump, in an extraordinarily angry response, lashed out hours later at what a person briefed on the matter said was an investigation into possible bank fraud by Mr. Cohen. Mr. Trump accused his own Justice Department of perpetrating a "witch hunt" and asserted that the F.B.I. "broke in to" Mr. Cohen's office.
The president, who spoke at the White House before meeting with senior military commanders about a potential missile strike on Syria, called the F.B.I. raid a "disgraceful situation" and an "attack on our country in a true sense."
It is not clear how the F.B.I. entered Mr. Cohen's office, but agents had a search warrant and typically would have presented it to office personnel to be let in. The documents identified in the warrant date back years, according to a person briefed on the search.
The prosecutors obtained the search warrant after receiving a referral from the special counsel in the Russia investigation, Robert S. Mueller III, according to Mr. Cohen's lawyer, who called the search "completely inappropriate and unnecessary." The search does not appear to be directly related to Mr. Mueller's investigation, but most likely resulted from information that he had uncovered and gave to prosecutors in New York. Full Story
Other Articles of Interest
Good Time To Buy IBM or Should You Wait? (Mar 15)
Is the Bitcoin Bull Market dead or just taking a breather? (Mar 8)
Is this the end for Bitcoin or is this a buying opportunity? (Jan 24)
Stock Market Insanity Trend is Gathering Momentum   (Jan 10)
Is value investing Dead   (Jan 9)
Irrational markets and Foolish Investor: perfect recipe for disaster   (Jan 5)
Stock market Crash Myths and Realities  (Jan 3)
Bull-Bear Markets & Arrogance   (Jan 1)
2017
Will The Stock Market Crash In 2018  (Dec 11)
Has US Dollar Finally Hit Bottom    (Dec 6)
BitCoin Has Done What Precious Metals Never Could  (Dec 4)
Experts Making Stock Market Crash Forecasts usually know nothing  (Nov 17)
1987 stock market crash anniversary discussions- nothing but rubbish ( Oct 24)
Dow 22K Predicted In July 2017; Next Target Dow 30k? (Oct 15)
Anxiety and Greed Index Don't Support Stock Market Crash  (Oct 14)