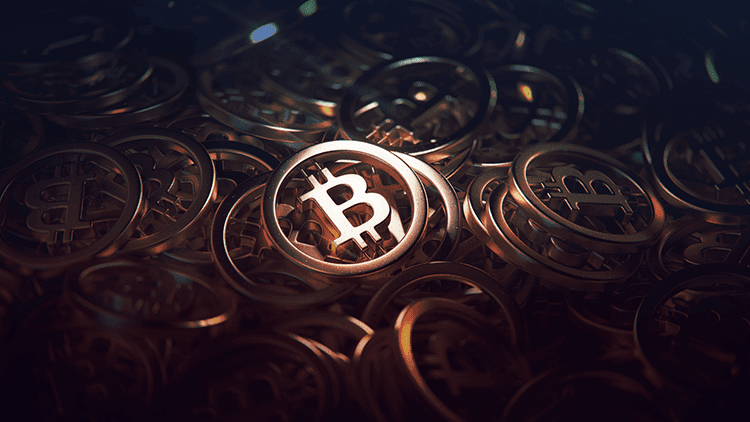 For at least another hundred years we must pretend to ourselves and to everyone that fair is foul and foul is fair; for foul is useful and fair is not. Avarice and usury and precaution must be our gods for a little longer still.
John Maynard Keynes
Is the Bitcoin Bull Market dead?
Despite the heavy beating Bitcoin has taken, the sentiment has not turned bearish, and there are still have too many articles being published on a weekly basis claiming that Bitcoin is going to surge to 100K and beyond. Do these experts ever bother to look at the charts before issuing such targets or do they do so after ingesting some toxic substance? We will never know the answer to that question, but what we do know is that in most cases they have no idea of how high or low the market is going to go.
They issue lofty targets that have a very low probability of being hit because if the market trades to these levels, they become instant heroes if they miss they can push some convoluted theory, for example, market manipulation to justify the bad call.  The fact that Bitcoin is trading over 50% below its highs does not seem to faze these experts; they are quite resilient and continue to push for targets that border on the fantastic.
We warned our readers that the Bitcoin Bull was going to run into trouble
We published two articles on bitcoin since Dec of 2017, one on the 4th of December, and in that article, we made the following claim
Bitcoin, on the other hand, is now in the feeding frenzy stage, so this market is ripe for a correction
The second article on the 24th of January, and in that article, we issued price targets
The bloodletting will continue until the trend of lower highs that started after Dec 14, 2017, comes to an end.  On the conservative side, we think Bitcoin could drop down to the 8,800-9,200 ranges, but this market is far from your typical market, and there is a good chance that Bitcoin could drop down to the $5000-$5600 ranges before the dust settles. 
On the 4th of February, Bitcoin prices dropped down to $6, 627, that's within striking distance of the low-end targets ($5000-$5600) we issued.  So is the correction over and is this market ready to trend higher.



Bitcoin Bull has violated the Main Trend Line
The first thing that stands out is that Bitcoin is trading below the main uptrend line and until that obstacle is cleared the path of least resistance is down.  Based on this one observation we can state that the probability of it testing the $5000 ranges is significantly higher than of it surging to new highs.  It could trade lower, but that will depend on how it behaves when it tests that level, so there is no point in discussing targets below that mark.  Experts expecting Bitcoin to surge to new highs could be in for a shock this year.
There are still too many bullish articles on bitcoin
Here is a small sampling of the articles published over the past four weeks
Bitcoin price: Cryptocurrency to soar above $30,000 in 2018
Bitcoin price to 'double' in 2018 cryptocurrency boom
Struggling bitcoin will double by mid-year, Wall Street's Tom Lee says
Bitcoin Bull Tom Lee Goes Hyperbolic on Latest Price Forecast
Cryptocurrencies Forecast to Resume Surge According to Expert
Bitcoin Price Will Double by End of 2018
Bitcoin Will Stabilize, Hit $50K by 2019: Neu-Ner
Bitcoin price 'to double' in 2018 – so what about Ethereum and Ripple
Lower Highs Trend is a negative factor
The trend of lower highs shows no sign of abating. A series of lower highs is usually a bearish signal and signifies lower prices.  The first positive sign would be for Bitcoin prices to surge above its downtrend line.
Lastly, if you look at the above image, you can see that the Bitcoin camp is still not in disarray.  One of the things we pay very close to attention is investor sentiment, and until the Bitcoin camp is in disarray, we feel that it's unlikely to surge to new highs until this gauge is in the hysteria zone.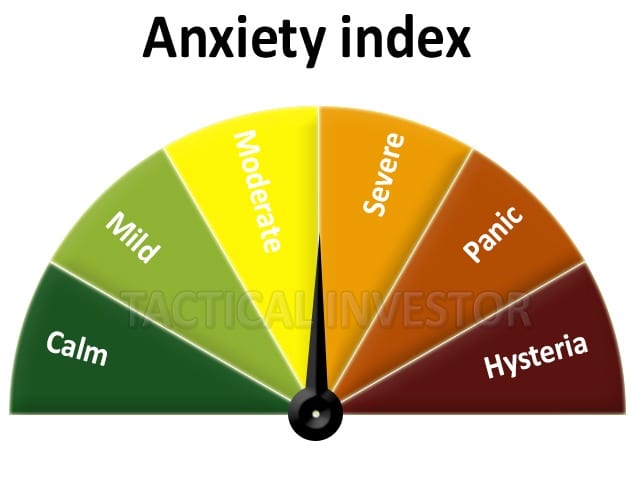 Conclusion
Bitcoin had a fantastic run; in fact, the run-up was so spectacular that it makes dot.com mania of the 90's seem sane in comparison.  Any market that has experienced such a spectacular run must also experience a back-breaking correction. While it appears that the drop from $20K to $6600 ranges might qualify as backbreaking, one has to remember that Bitcoin surged over 11,000%, so the current pullback is only backbreaking for the latecomers.  Usually, when a market experiences such a strong move, the 1st few breakout attempts tend to fail.
The prudent course of action would be to wait until there is a surge in the number of articles calling for the demise of bitcoin and investor sentiment sours, before committing new capital.
Greed is a bottomless pit which exhausts the person in an endless effort to satisfy the need without ever reaching satisfaction. Erich Fromm
Other Articles of Interest
Is this the end for Bitcoin or is this a buying opportunity? (Jan 24)
Stock Market Insanity Trend is Gathering Momentum   (Jan 10)
the Level Of Investments In A Markets Indicates
How to win the stock market game
Next stock market crash predictions