Anxiety Sensitivity Index Not Supportive Of A Market Crash
This week's sentiment data reveals that the majority of investors are in the neutral camp and until the number of individuals in the bullish camp surges past the 65% for weeks on end, the idea of a crash is just a myth.
This market falls into the insane category as well, and that is why we have been focusing so strongly on the trend indicator and market sentiment. And technical analysis comes in at distant a third.  Insane individuals have been known to do the unpredictable, and this applies to this market. It has defied all expectations. As a further precaution when our key Technical Indicators on the monthly charts of the DOW, SPX and Nasdaq experience bearish crossovers we will take a more defensive posture.
Market Sentiment
Anxiety levels, in general, are too high and as a result, a stock market crash is unlikely at least for now.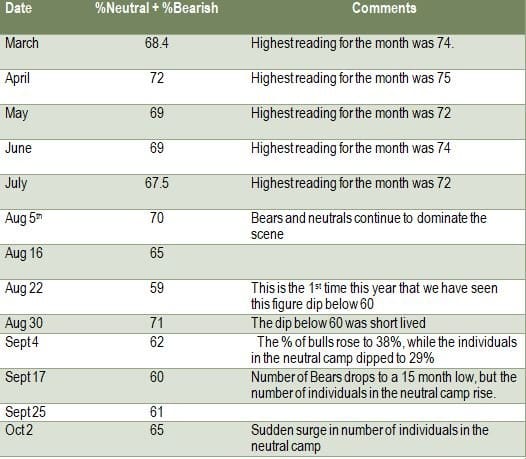 Current Anxiety Sensitivity Index Readings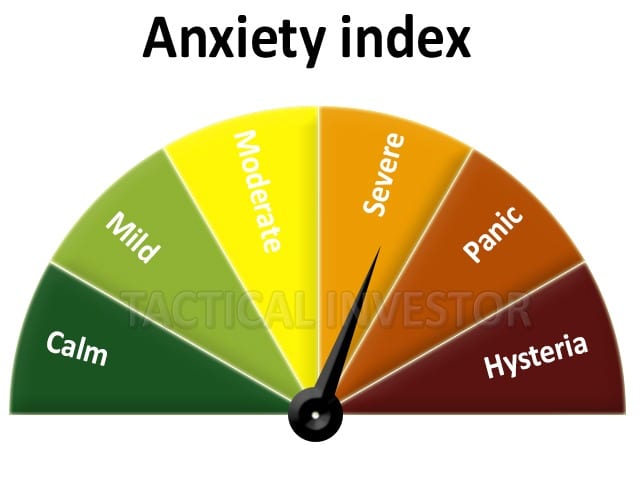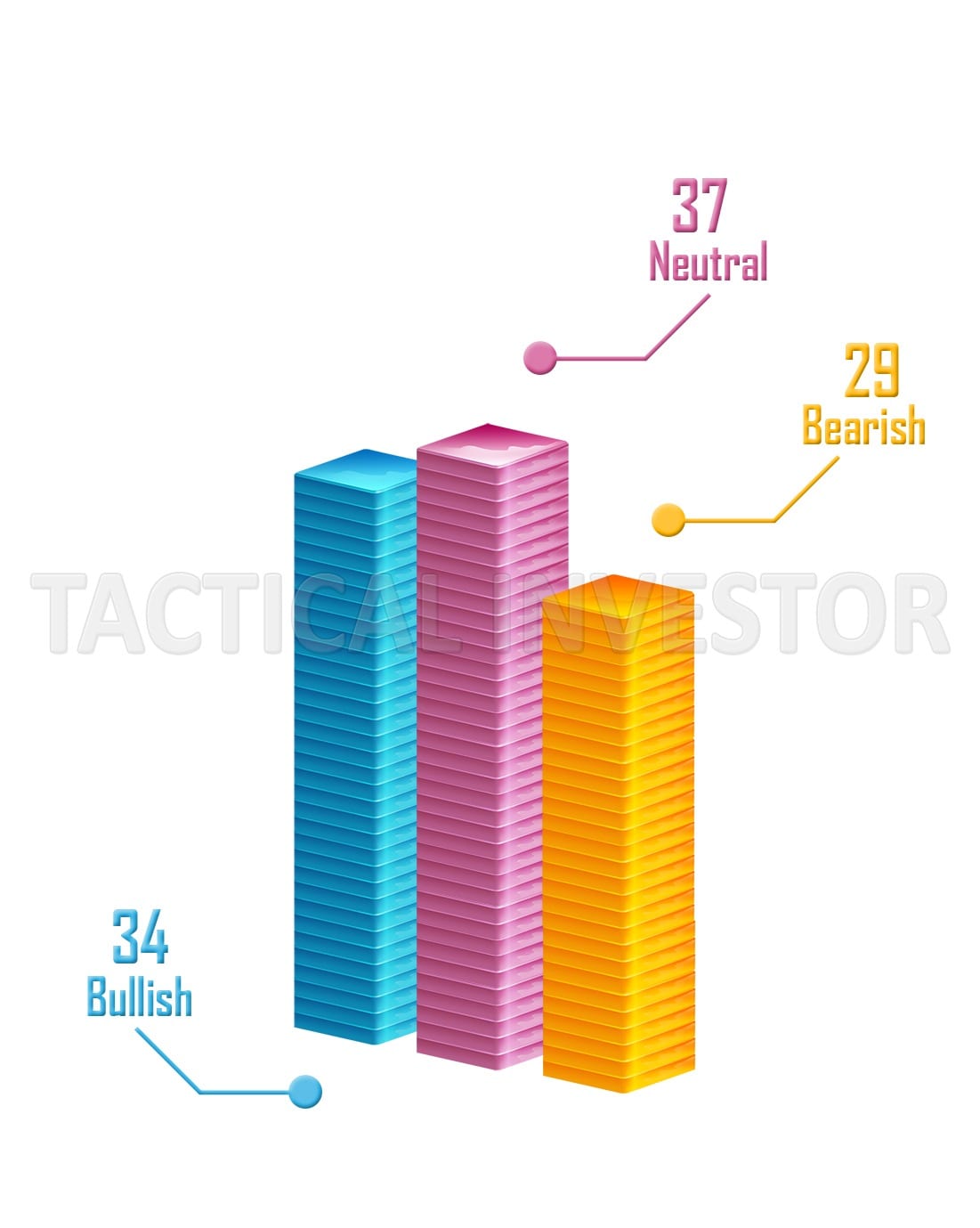 The crowd is still too anxious to support a stock market crash scenario; a stock market correction is possible but a crash is out of the question.  Markets climb a wall of worry and fall down a cliff of joy, the wall of worry continues to grow so the markets are more likely to trend higher before pulling back.  Astute investors should consider using strong pullbacks to open new positions in strong stocks.
 Strong Corrections and Crashes are triggered by Bullish Readings
The masses for whatever reason have refused to embrace this market and until they do (something we have been saying for years on end) the markets are destined to trend higher.  All strong pullbacks should be viewed through a bullish prism.
Anxiety Sensitivity Index  Readings Update July  2019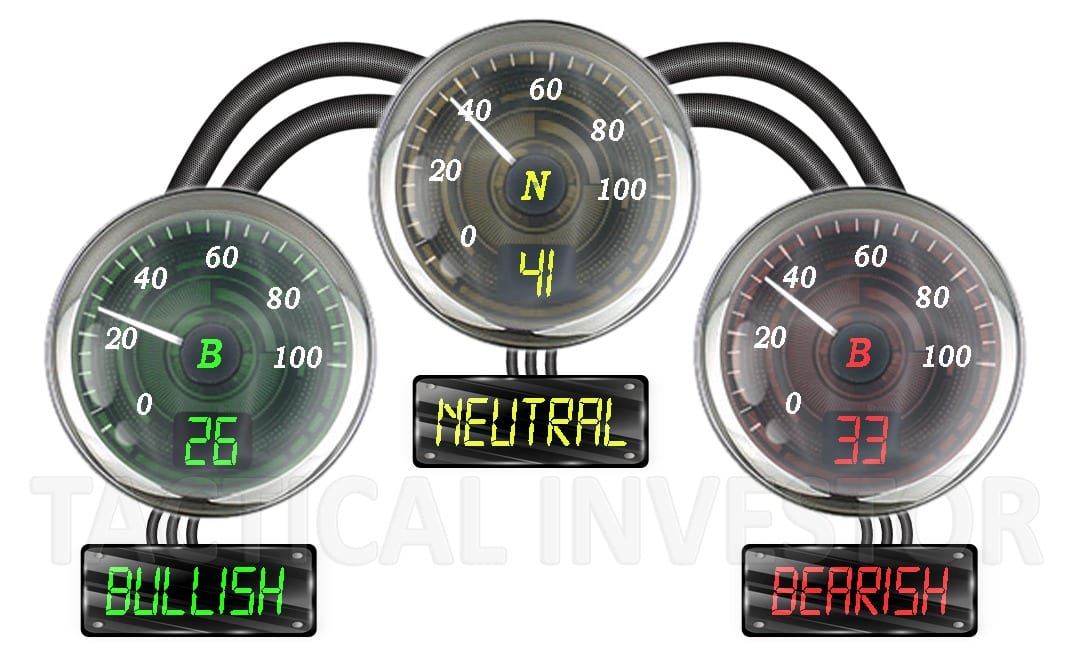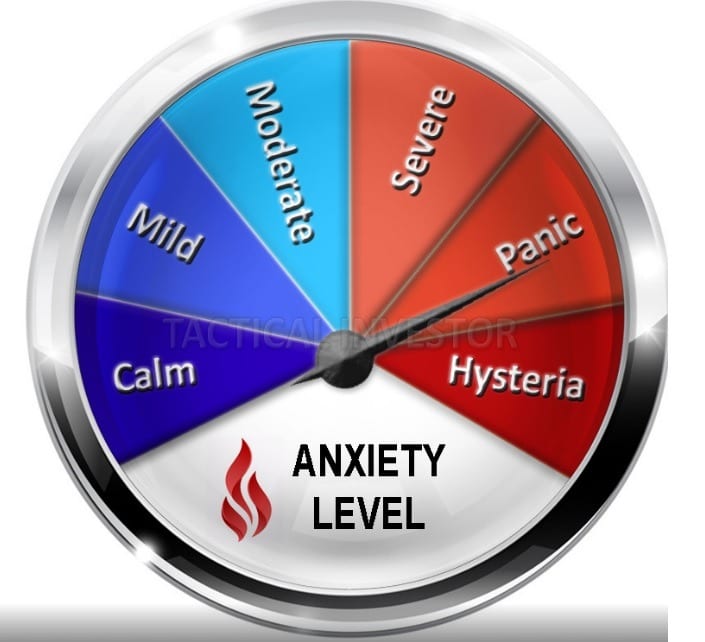 As illustrated by the Two gauges above Fear levels are still too high, therefore a market crash is not in the works. However, the markets are trading in the extremely overbought ranges, so a pullback from these levels would be more than justified. Instead of panicking, build a list of stocks you want to get into, so when the market's pullback, you are ready to act.
As always the masses are panicking at precisely the wrong time. We also see new subscribers overreacting to the current pullback, and this informs us that we are on the right side of the markets. While the trend is up, there are going to be hiccups along the way as no market trends in a straight line. The higher it moves the more volatility one can expect. Volatility is a Trend player's best friend; in this case, it's up so astute players can use strong pullbacks to add to current positions or open new positions.
Other Articles of Interest
Is Bitcoin a Bubble or Good Investment?  (Oct9)
Stock market crash; best time to buy stocks   (Oct 6)
Nasdaq's Achievement Topples Stock Market Crash Argument  (Oct 5)
Stock Market Crash 2018; Another Buying Opportunity  (Oct 5)
Masses Trained to fear Market Crashes; why not embrace them?  (Sept 27)
Buy When the Blood in the Streets is flowing Freely  (Sept 13)
Dow 21K Predicted In August 2016 (Sept  9)
Minimum wage hike ignores impact of AI; companies will opt for Robots  (Sept 8)
Should You Be Worried About Inflation Rate In 2017? (Sept 6)
Wage Deflation here to stay: Robots Replacing Workers (Sept 5)