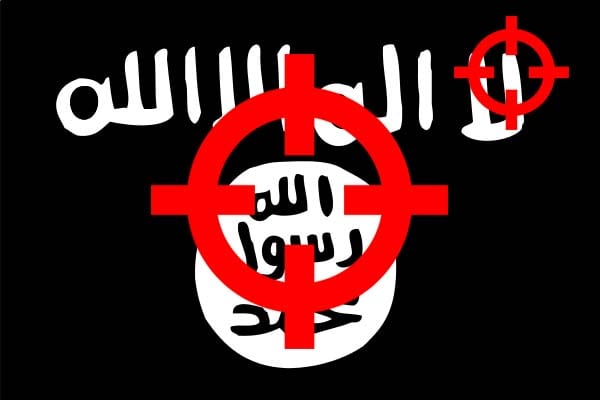 Europe's Muslims In The Line Of Fire
Europe has a big problem as an increasing number of Europeans adopt a cause that ostensibly centres on nationalism and rejects immigration, but hides a deep-seated fear of Muslims and Islam.
The problem has been festering for decades, but in recent years it has surfaced, giving once small far-right nationalist parties a new lease of life as they ride a populist wave that not only challenges the integrity of European values but threatens the future of the European Union as a whole.
The crises in Syria and Iraq, among others, led to an unprecedented exodus of largely Muslim migrants and refugees towards Western Europe. 
Millions have been received in Germany, France, Italy and Scandinavian countries on humanitarian grounds, giving nationalist parties and ultra-right movements a platform from which to address questions of religious purity, identity, multiculturalism and national salvation.
Terrorist attacks in France, Belgium and elsewhere in Europe, linked to Islamist radicals, mostly European-born and raised, widened the debate about the inability of Muslims to integrate in European societies and adopt its secular values.
The question of integration is complicated. One can argue that the failure of European states to address the issues of poverty and unemployment among its own Muslim youth contributed to the estrangement of hundreds of thousands who felt left out and became easy prey for radical Islamist recruiters.
On the other hand, it is also fair to ask why the failure to integrate is largely restricted to Muslim immigrants, compared to non-Muslim migrants. Full Story
Europe's Muslims & Death Of Multi-Culturalism
The spreading of Islamophobia in Europe and the focus on cultural and religious differences do not further the social integration of migrants. On the contrary: they raise the likelihood of cultural separation and conflicts.
The climate pushes leading European politicians into the same direction, and they seem to adopt the catchwords of anti-immigrant parties that are gaining strength in more and more countries, including the Netherlands, France and the Scandinavian states. This strategy, however, is not necessarily effective when it comes to opposing the radical right, as is also shown by the rise of the National Front in France.
The proclamation of the failure of the multiculturalist idea, which can indeed be criticized from several standpoints, is often used to cover up sheer perplexity on the part of politicians. At the same time it strengthens the view that there are other solutions and general principles that could be used for dealing with the problems of integration. There are, however, no universal solutions: different problems arise in various receiving states, and the socio-economic status of migrant groups may also be very different. It is far from true that the majority of the 40 million European Muslims are unintegrated.

The fear of Islamic immigration may hinder the process of European integration not only in the case of Turkey but also regarding South-East European countries. This risk exists despite the fact that the Islamic population of the Balkan is not composed of immigrants, is mostly secular, and only an insignificant proportion of it is susceptible to Islamic fundamentalism. Full Story
Other Stories of Interest
Trump Moment gathering momentum-Far right Party leading in Dutch Polls (Dec 20)
German Defense minister Insults Saudia Arabia-Refuses to wear Hijab  (Dec 20)
Muslim group outraged over meme posted on Allen West's FB page-Nobody cares   (Dec 20)
Wilders found Guilty of speaking out against Islam WTF Happened to freedom of speech  (Dec 20)
1400 shocking years of Islam in five minutes-Radical Muslims hate this video  (Dec 18)
Where is Islam Illegal-Growing list of nations banning Islam?  (Dec 18)
Slovakia Toughens Church Registration Rules to Bar Islam (Dec 18)
Double Crossing Merkel states she will deport 100K migrants-get rid of her (Dec 18)
Saudi Author Turki Al Hamad Our Youth Are Brainwashed- Must stop ISIS Ideology at the roots (Dec 18)
High-income individuals will embrace Robot Sex states Expert (Dec 17)
Sextortion- hackers new game plan to fleece silly men using hot women as bait (Dec 17)
Two Stocks Set to Soar in 2017-Trump Administration (Dec 10)
Mainstream Media Totally Corrupt-evidence is overwhelming  (Nov 19)
The Myth Of The Jewish Genome as Biblical as Dracula (Nov 19)
Dollar Destruction-Liberal Agenda & Marxifcation of America (Nov 19)
Alternative Opinions-Information Mainstream media dares not discuss (Nov 18)