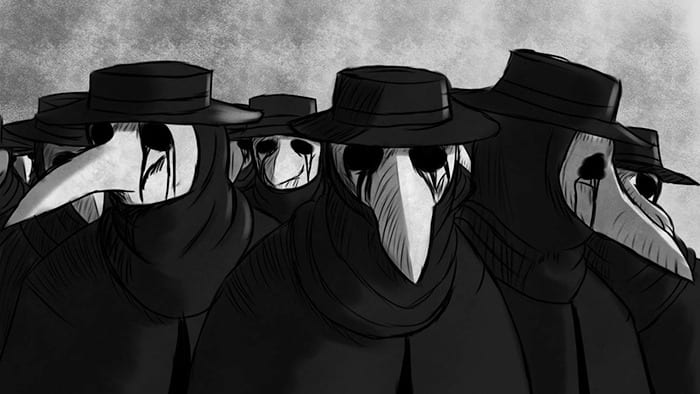 Black Death comment plagues UKIP on Twitter
After UKIP general secretary Paul Oakley likened his party to the "Black Death", social media users have responded exactly as you might expect.
Mr Oakley was speaking to Nick Robinson on the Today programme on BBC Radio 4 on Friday morning after disastrous local election results for UKIP, which has been all but wiped out.
UKIP was established with one key policy – to leave the European Union. In 2015, the party won 12.6% of the vote at the general election. But since the 2016 referendum in which Britain elected to leave the EU, it has seen its support collapse.
"Think of the Black Death in the Middle Ages," Mr Oakley said. "It comes along, it causes disruption then it goes dormant. And that's exactly what we're going to do."
The unlikely analogy has captured the imagination of social media users, with the term 'Black Death' trending in the UK in the hours after Mr Oakley's surprise comparison. Read full article
Black Death: One of The Greatest Tragedies of all time
The disastrous mortal disease known as the Black Death spread across Europe in the years 1346-53. The frightening name, however, only came several centuries after its visitation (and was probably a mistranslation of the Latin word 'atra' meaning both 'terrible' and 'black)'. Chronicles and letters from the time describe the terror wrought by the illness. In Florence, the great Renaissance poet Petrarch was sure that they would not be believed: 'O happy posterity, who will not experience such abysmal woe and will look upon our testimony as a fable.' A Florentine chronicler relates that,
All the citizens did little else except to carry dead bodies to be buried […] At every church they dug deep pits down to the water-table; and thus those who were poor who died during the night were bundled up quickly and thrown into the pit. In the morning when a large number of bodies were found in the pit, they took some earth and shovelled it down on top of them; and later others were placed on top of them and then another layer of earth, just as one makes lasagne with layers of pasta and cheese.

… in many places in Siena great pits were dug and piled deep with the multitude of dead […] And there were also those who were so sparsely covered with earth that the dogs dragged them forth and devoured many bodies throughout the city. Full Story
Iranian prisoner's execution 'delayed after Twitter outcry'
Campaigns work! Execution of #Iranian prisoner #RaminHosseinPanahi delayed after #Twitter outcry that lead to his name being shared in tweets almost 230,000 times in 48 hours: https://t.co/Mv8DABG6gW @BBCWorld pic.twitter.com/oQSOnSqsGM

— OMCT (@omctorg) May 4, 2018
The execution of an Iranian man has been delayed after the country's authorities appear to have bowed to an online campaign to save him.
Ramin Hossein-Panahi's case is thought to have been helped by protests on social media after his name was shared in tweets almost 230,000 times in 48 hours.
Backlash over plan to give out 'modesty ponchos' at prom
A school in Michigan has been criticised over threats to make students wear a "modesty poncho" if they fail to adhere to a strict dress code for their prom.
People on social media have supported students who posted photos of the ponchos, saying the policy highlighted society's double standards towards men and women. Read full article
Other Articles of Interest
Stock Market Crash: Imminent or does this Stock Market Bull still have legs? (Apr 25)
Good Time To Buy IBM or Should You Wait? (Mar 15)
Is the Bitcoin Bull Market dead or just taking a breather? (Mar 8)
Is this the end for Bitcoin or is this a buying opportunity? (Jan 24)
the Level Of Investments In A Markets Indicates
How to win the stock market game
Next stock market crash predictions