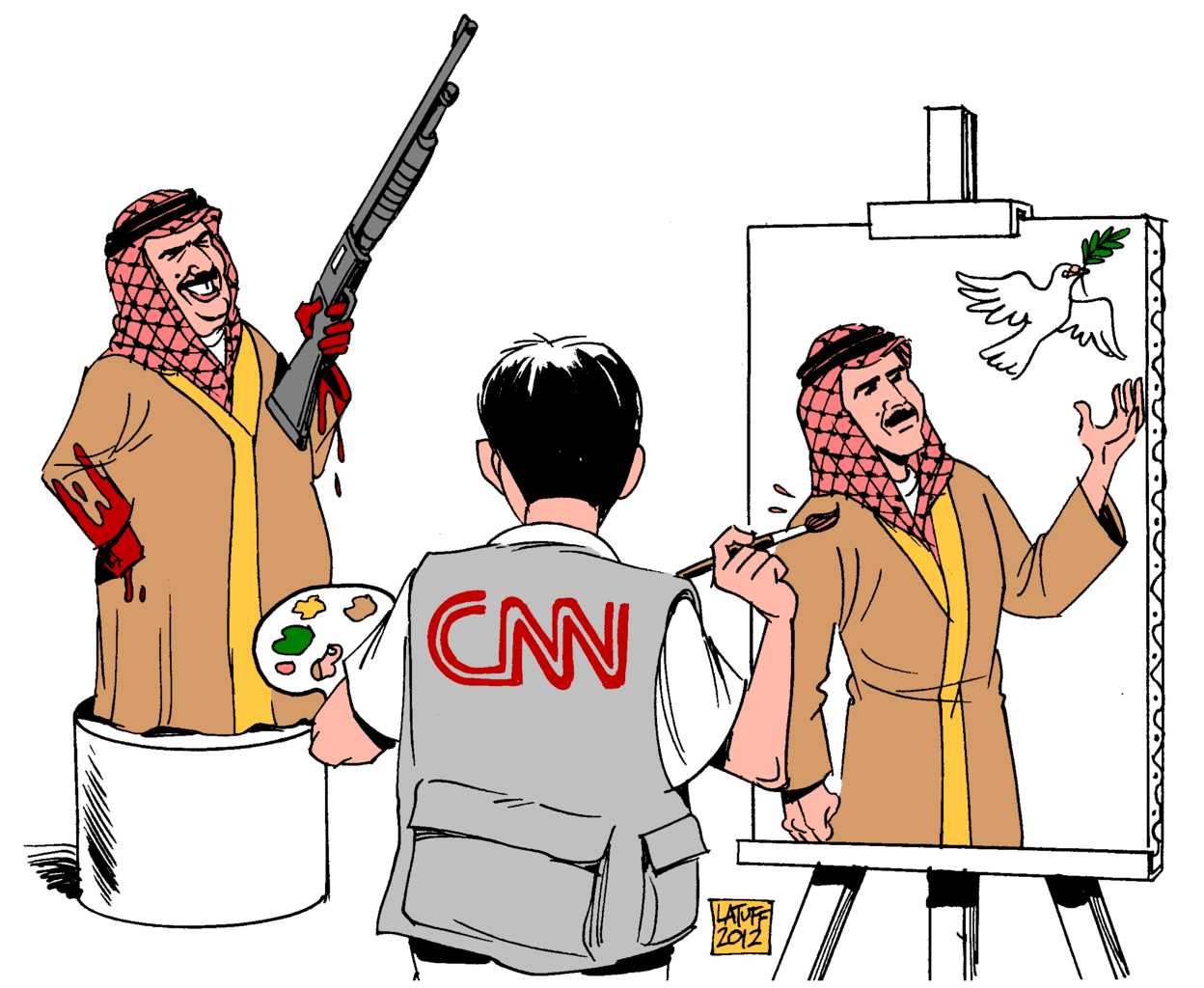 CNN Ratings chart: Fox News continues to lead the pack
Sadly, for networks like CNN that continue to focus on telling tales as opposed to providing worthy news, the outlook continues to worsen and it appears that this trend is set to gain traction.
CNN keeps getting bogged down with bad news
Its prime-time viewership declined 17% in the 1st quarter of 2018
"Fox News at Night with Shannon Bream" drew an average of 1.5 million viewers in the month of April, according to Nielsen ratings reported by the Conservative Tribune. CNN's most-watched show, "Anderson Cooper 360," had an average audience of 1.1 million and placed a distant 24th among cable programs.

Several shows in Fox's morning and daytime lineups also outperformed "AC360," including "America's Newsroom," "Fox & Friends," "Outnumbered," "Your World with Neil Cavuto," "Happening Now," "Shepard Smith Reporting," "Outnumbered Overtime" and "Daily Briefing with Dana Perino." Full Story
Not even one (zip) CNN's shows made it to the top 20 in total viewership.  Hannity's show was the top-rated program with a 3.3 million viewership and also the most-watched amongst the 25-54-year-olds.
What happened to the rise of MSNBC?
After showing historic growth–and a few months in 2017 when Rachel Maddow took the title of the most-watched host in all of the cable news, beating Fox News Channel's Sean Hannity–the just-released results of the May rating's period look very familiar: Fox News won–everything.
Fox News Channel has now beaten every other network in basic cable for 23 months straight, based on total day ratings, with an average total day audience in May of 1.4 million viewers.
In prime time, Fox News destroyed its competition, with an average total audience of 2.381 million viewers, compared to MSNBC's 1.384 million and CNN's 835,000. Among viewers 25-54, the group most coveted by advertisers, FNC shook off a challenge in recent months from MSNBC to claim a clear victory: 461,000 viewers, well ahead of MSNBC (329,000) and CNN (265,000).

Fox News had 10 of the top 15 shows in cable news, with Sean Hannity taking the title of highest-rated host in cable news. In fact, aside from ESPN and the NBA Playoffs on TNT, Hannity outpaced every other show in basic cable. Hannity had an average total audience of 3.261 million, followed by MSNBC's The Rachel Maddow Show (2.627 million), and FNC's Tucker Carlson Tonight (2.617 million), The Ingraham Angle (2.617 million) and The Five (2.153 million). Full Story

https://www.youtube.com/watch?v=1mBKVCNEW1o
Fox News Channel has  beaten every other network in basic cable for 23 months
Rounding out the top five were Fox News's "The Ingraham Angle" with 2.589 million and "The Five" with 2.153 million.

Year-over-year, Fox News averaged 2.381 million viewers in prime time, marking a 6 percent increase. MSNBC averaged 1.654 million viewers in prime time, a 2 percent drop in viewership, while CNN was down 25 percent in total viewers, with an average of 835,000 viewers.

Fox took 15 of the spots among the top 25 cable news programs, while MSNBC snagged 10 spots.

CNN's "Anderson Cooper 360" finished as the network's highest-rated program and 26th overall, averaging 888,000 viewers. Full Story
CNN ratings chart and scores
Fox News' Worst Rated Show Just Delivered Brutal Punishment to CNN
CNN Ratings chart is so bad that it has been unable to score any big hits at all. The Dailywire had this to say on this topic
CNN was unable to hit 900,000 viewers in any of its primetime timeslots on Tuesday. The closest it got was 886,000 during the 7 p.m. hour, and it spent nearly half the evening under 800,000. dailywire
Other Stories of Interest
List Of Experts That Were Wrong On Trump's 4 Percent GDP Target  (Aug 2)
Stock Market Bull Still Healthy in 2018; follow the trend  (July 20)
What if any are the Economic Consequences of Trump's Trade War  (July 19)
Trump to Unveil $1.5 Trillion Infrastructure Plan (Feb 18)
Oil majors strike it rich on rising crude prices (Feb 12)
When Will The Bull Market End? (Feb 10)
Forget About Higher US Rates; We Are Going Negative (Feb 09)
Stock market crash or healthy correction? (Feb 06)
Should you sell or stay put in the stock market? (Feb 02)
Huge Fifth Third stock buyback sends shares soaring (Jan 13)
Emerging Markets See Lowflation (Jan 11)
Why are most Americans not investing in the Stock market? (Jan 10)