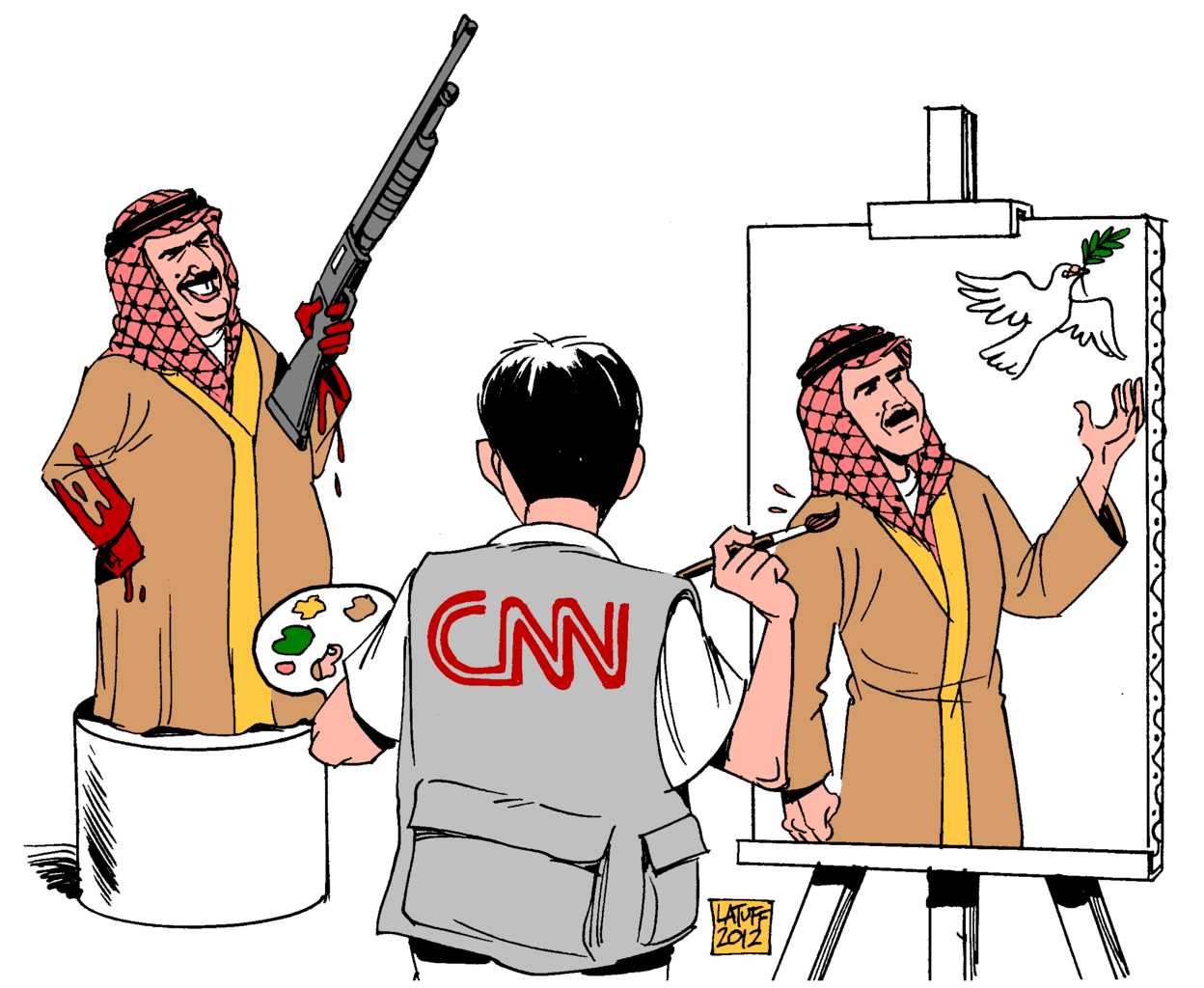 CNN ratings chart: Fox News continues to lead the pack
Updated Dec 2022
Sadly, for networks like CNN that continue to focus on telling tales instead of providing worthy news, the outlook continues to worsen, and it appears that this trend is set to gain traction.

CNN keeps getting bogged down with bad news
In the first quarter of 2018, Fox News experienced a 17% decline in its prime-time viewership. However, "Fox News at Night with Shannon Bream" drew an average of 1.5 million viewers in April, according to Nielsen ratings. On the other hand, CNN's most-watched show, "Anderson Cooper 360," ranked 24th among cable programs, with an average audience of 1.1 million viewers. Moreover, several Fox News morning and daytime shows, such as "Fox & Friends," "Outnumbered," and "Daily Briefing with Dana Perino," outperformed "AC360" in terms of viewership. Full Story
Not even one (zip) CNN shows made it to the top 20 in total viewership.  Hannity's show was the top-rated program with a 3.3 million viewership and the most-watched among the 25-54-year-olds.
What happened to the rise of MSNBC?
Despite Rachel Maddow briefly claiming the title of the most-watched host in all of cable news in 2017, Fox News Channel has shown historical growth and once again dominated the cable news industry. The recently released ratings for the May period show Fox News winning in all categories.
Fox News Channel has maintained its position as the most-watched network in basic cable for 23 consecutive months, with an average total day audience of 1.4 million viewers in May.
Fox News dominated its competition in prime time, garnering an average total audience of 2.381 million viewers compared to MSNBC's 1.384 million and CNN's 835,000. Among the 25-54 age group, which is most desired by advertisers, FNC secured a clear win with 461,000 viewers, far surpassing MSNBC's 329,000 and CNN's 265,000.

In cable news, Fox News had 10 out of the top 15 shows, with Sean Hannity taking the top spot as the highest-rated host. In fact, aside from ESPN and the NBA Playoffs on TNT, Hannity surpassed every other show in basic cable, attracting an average total audience of 3.261 million. The Rachel Maddow Show on MSNBC came in second place with 2.627 million viewers, followed closely by Tucker Carlson Tonight, The Ingraham Angle, and The Five on Fox News with 2.617 million, and 2.153 million viewers, respectively. Full Story

https://www.youtube.com/watch?v=1mBKVCNEW1o
Fox News Channel has  beaten every other network in basic cable for 23 months.
Completing the top five cable news programs were Fox News's "The Ingraham Angle" with 2.589 million and "The Five" with 2.153 million viewers. Fox News had a 6% increase year-over-year, averaging 2.381 million prime-time viewers. MSNBC's prime-time viewership decreased by 2%, averaging 1.654 million viewers, while CNN's total viewership was down 25%, averaging 835,000.
Fox News held 15 of the top 25 cable news program spots, while MSNBC claimed 10. CNN's "Anderson Cooper 360" was the highest-rated program for the network and placed 26th overall, with an average of 888,000 viewers. Full Story
CNN ratings chart and scores
Fox News Worst Rated Show Just Delivered Brutal Punishment to CNN
CNN's rating chart is so bad that it has been unable to score any big hits at all. The Dailywire had this to say on this topic
CNN was unable to hit 900,000 viewers in any of its primetime timeslots on Tuesday. The closest it got was 886,000 during the 7 p.m. hour, and it spent nearly half the evening under 800,000. dailywire
Stock Market Correction History: Decoding Illusions Behind Crashes