Editor: Vladimir Bajic | Tactical Investor
The level of investment in markets often indicates Panic or?
Updated Dec 2022 
Since the markets bottomed in 2009, one naysayer after another has penned many an obituary for this market. Alas, all those obituaries were based on fantasy and false perceptions. The Stock market bull is alive and kicking while many experts are bankrupt or have bankrupted their clients several times. We repeatedly stated over the years that the era of low interest fostered an environment that favoured speculation over hard work.
This is why many companies have opted to boost EPS via share buyback programs. Why work when you can create the impression of growth through the magic of accounting when there is none. All is well, and when it ends, only the workers and the masses will lose, for the corporate wenches will walk away with bloated accounts.
Market Investor: Sell When the Crowd is Euphoric
If you've found your way here, chances are you've either got some money socked away or planning to do so. But first things first. Why is investing a brilliant idea?  Oh yes, before we get to that, remember this never get into the market when the masses are euphoric—open new positions when uncertain or in a state of panic.
Simply put, you want to invest in creating wealth. It's relatively painless, and the rewards are plentiful. By investing in the stock market, you'll have a lot more money for things like retirement, education, and recreation — or you could pass on your riches to the next generation so that you become your family's Most Cherished Ancestor. Whether you're starting from scratch or have a few thousand dollars saved, Investing Basics will help get you on the road to financial (and Foolish!) well-being.
A Market Investor always has a goal.
Hence start off by having a goal or a plan. Don't just jump into the markets hoping for the best. What are you saving for? Retirement? College for the kids? Is a new speaker system complete with woofers and tweeters? An exotic animal menagerie entire with Chihuahuas (woofers) and canaries (tweeters)? A retirement villa in the sun-baked hills of Tuscany?
Say you take $2,000 of your savings and put it into the stock market. If your money returned 10% a year (the S&P 500's historical average), two grand would be worth $34,898.80 after 30 years. That might not get you the perfect retirement home, but it'll at least give you a down payment. Full Story
The Level Of Investments In Markets Often Indicates Fear Or Euphoria
Simple rule: Jump in when the masses are scared and run when they are jumping up with joy.
If you want to learn how to invest in stocks, start with a proven strategy for investing in the stock market for beginners. You'll find that long-term success starts with learning how to keep the odds in your favour and manage potential risk. The recent bear market and rally offer clear examples of why that is crucial.
The level of investment in markets often indicates fear or joy, and presently the crowd is far from euphoric. Therefore, all pullbacks have to be viewed through a bullish lens until the trend changes course.
Market Investor basic: Monitor Market sentiment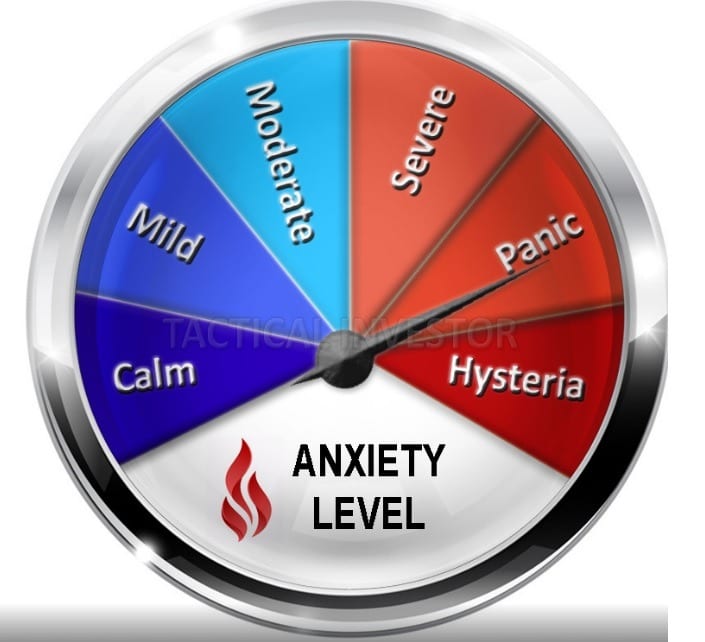 Bullish and Neutral readings came in at 36 this week, which is very telling as it indicates that the masses are still a long way from embracing this bull market. We hypothesise that when the bears are asleep, and the bulls are barely awake (as is the case presently), the market will tend to drift towards the direction of least resistance, and the path of least resistance is up. Market Update July 24, 2019
These readings were tabulated before yesterday's pullback (July 31st), so a few more days of selling could propel bearish readings. It is shocking to see such a small number of individuals in the bullish camp at this very late stage of the game. Once again, we have to reiterate no matter how strongly you might feel that this market should crash and burn, don't act on those sentiments.  No market in history has ever crashed until the masses have embraced it,  and we don't think this Bull market is not going to change that equation.
We are content with the market's current action as it's letting out a dose of steam, and so should you. This action flushes out the weak hands and gives the market the energy necessary to overcome severe resistance zones.
Tactical Investor Update Oct 2019
68% of investors are either clueless (bears and neutrals) or in a state of panic, which bodes well for this long-term bull market. This bull market is probably going to set records for years to come. In some aspects, one could argue that this bull market is in its infancy, as the masses have ignored it.
It is possible that this bull could last another 6-9 years, but don't fixate on these numbers. We were one of the first to state that the Dow could trade to 30K and that was when the Dow was trading well below 20K.   When 30K is taken out, we will re-evaluate the situation. If this bull lasts another six years, then Dow 55K is possible.  However, let's focus on the now, for the past is gone, and the future is yet to come. But by focusing on the present, you can shape both the past and the future.
This trade war and Brexit will one day be viewed as incredible opportunities, but right now, the naysayers and the herd only seem to focus on the fear factor. These individuals are doomed to repeat the mistakes of yesteryear, for they learn nothing.  Another term for this disorder is insanity, doing the same rubbish and hoping for a new outcome. Thank goodness the masses never learn, for it provides Tactical investors with even more opportunities.  Market Update Aug 31, 2019
Other articles of interest