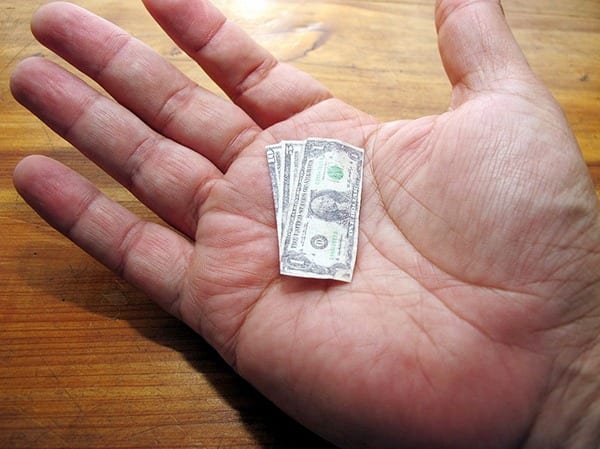 HAL Stock Price Today Trend
Let's start by looking at Halliburton's profile.
Halliburton Company provides a range of services and products to oil and natural gas companies worldwide. The company's Completion and Production segment offer production enhancement services, including stimulation and sand control services; and cementing services, such as well bonding and casing, as well as provides casing equipment.
It also provides completion tools that offer downhole solutions and services, including well completion products and services, intelligent well completions, liner hanger and sand control systems, and service tools; production solutions comprising coiled tubing, hydraulic workover units, and downhole tools; and pipeline and process services, such as pre-commissioning, commissioning, maintenance, and decommissioning.
In addition, this segment offers oilfield completion, production, and downstream water and process treatment chemicals and services; and electrical submersible pumps, as well as artificial lift services. The company's Drilling and Evaluation segment provide drilling fluid systems, performance additives, completion fluids, solids control, specialized testing equipment, and waste management services; and drilling systems and services. It also offers wireline and perforating services, including open-hole logging, and cased-hole and slickline; and drill bits and services comprising roller cone rock bits, fixed cutter bits, hole enlargement. Full Story
HAL Stock EPS Trend Forecast
HAL's EPS is set to trend upwards but we fear these estimates were computed before the coronavirus pandemic and before the Russia-Saudi oil price war. EPS could start to increase, we would not be willing to put too much money into this stock until a monthly close above 18.00.
HAL Insider Buying Record
There has been some significant buying activity. Over 1 million shares were purchased over 19 transactions. Normally we would zoom on such transactions, but the oil markets are in the midst of two wars. One war is based on completely drop in demand for oil due to the coronavirus pandemic. The second is a oil price war that is taking place between Saudi, Russia and America.  At this point it's like trying to catch a falling dagger; a futile process that's filled with pain and misery. We would rather wait for the dust to settle before jumping in.
HAL Stock Price Trend Forecast
If 4.20 is taken out on a monthly basis, the stock will trade to lows one could never have envisioned in 2020.  After that, the stock will languish between 3.30 and the 5.60 ranges.  If there is going to be any turnaround, the first signal will come from a monthly close above 18.00. Until then all the rallies will fail.
Other Stories of Interest
BIIB stock Price: Is it time to buy
Stock market crashes timelines
Dow theory no longer relevant-Better Alternative exists
Apple Stock Predictions For 2020 and Beyond 
In 1929 the stock market crashed because of
Apple Stock Price Target: Is It Time To Buy AAPL
Anti Gmo: The Anti Gmo Trend Is In Full Swing?
From GMO Foods To GMO Humans: What's Next 
Apple Stock Buy Or Sell: It's Time To Load Up In 2020