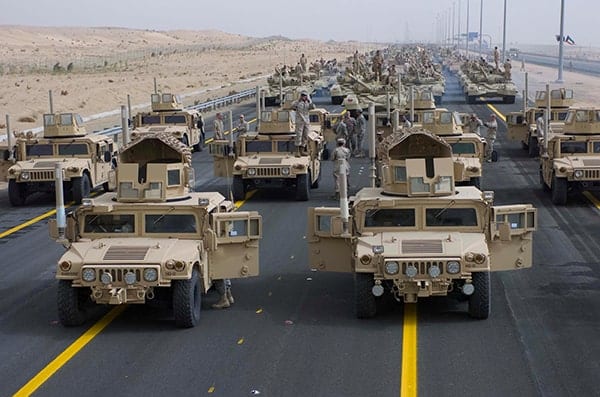 Editor: Draco Copper | Tactical Investor
Random Views
Under no circumstance can we ever see Gold going to $20,000 or $50,000 and even if drank a whole bottle of scotch or any other toxic compound it would still be very hard to visualise such a target. Issuing such targets is perfect for fear mongering, and we find fear-mongering to be unpleasant and distasteful. Gold Market Finally ready to breakout?
Trump Against ISIS: Trump To Military devise a plan to defeat IS
US President Donald Trump on Saturday signed an executive order giving the US military 30 days to devise a new strategy for defeating the Islamic State group.
The order is seen as meaning more US forces and military hardware moving into Iraq and Syria.
Trump on Saturday also signed an order imposing a five-year lobbying ban on members of his administration, and a lifetime ban on officials lobbying for a foreign country.
"We have to get rid of ISIS. We have no choice," he told Fox News in an interview broadcast Thursday, using one of the acronyms for the jihadist group. "This is evil. This is a level of evil that we haven't seen."
"President Trump might be looking for something with quicker results, that could put some more options on the table," retired lieutenant general David Barno, who led coalition forces in Afghanistan from 2003 to 2005, told National Public Radio on Friday Full Story
Military Under Trump 'More Aggressive' in Fight Against ISIS
"It has freed us up a bit to prosecute the war in a more aggressive manner, I think," said Lt. Gen. Stephen Townsend, head of Operation Inherent Resolve, in an interview with TIME coinciding with his departure from the role he has held since August 2016.
Under Townsend, the American-led military coalition has seen a critical phase of the war against the Islamic State that included the liberation by Iraqi forces of the city of Mosul and the launch of the operation on ISIS' capital in the Syrian city of Raqqa. In July, Iraqi troops backed by U.S. airpower reconquered Mosul following a nine-month battle including long periods of intense street-to-street fighting. The twin battles for Mosul and Raqqa have proved a turning point, milestones on the road to the Islamic State's eventual loss of its territorial empire.
The battle for the western half of Mosul, where ISIS fighters lodged in dense neighbourhoods took hundreds of civilians prisoner amid fierce fighting, was especially intense, said the 35-year veteran. "It was the most constant heavy combat I think that we have [seen] since maybe before Vietnam, maybe Korea or World War II." Full Story
Trump Defies His Generals on ISIS and Syria
"We are in Syria to fight isis. That is our mission, and our mission isn't over," Brett McGurk, the State Department coördinator for the international coalition fighting isis, told the audience. Two pockets of isis fighters—numbering in the low thousands—remain in the eastern Euphrates Valley and along the border with Iraq. Among them is the isis leader, Abu Bakr al-Baghdadi. "We have to work through some very difficult issues as we speak," he said. "We are going to complete that mission."
About two thousand U.S. troops are still deployed in Syria, largely in the northeast, where they aid and advise local militias that have forced isis out of almost a third of Syria, including the Islamic State's nominal capital, in Raqqa. However, the trickier part of the military campaign—stabilizing liberated areas, so that isis does not return—still lies ahead.
"The hard part, I think, is in front of us, and that is stabilizing these areas, consolidating our gains, getting people back into their homes," General Joseph L. Votel, who heads Central Command operations, candidly told the conference. "There is a military role in this, certainly in the stabilization phase."
"So it's time," Trump said. "We were very successful against isis. We'll be successful against anybody militarily. But sometimes it's time to come back home." Full Story
Other Articles of Interest
Gold Market Finally ready to breakout? Possibly it's putting in a very interesting pattern  (Jan 30, 2017)
Stock Market Bull destined to charge higher or is it time to bail out  (Jan 13, 2017)
Feds Interest Rate stance equates to Rubbish-Economic recovery is illusory  (Dec 24)
Stock Market Bulls, Stock Market fools-Market Crash next or is this just an Illusion  (Dec 21)
Trump Effect Rally-Useless Dow Theory and Stock Market Crash  (Dec 17)
Gold fools-dollar bulls and the long-term outlook for both Markets (Dec 9)
Inflation the Silent Killer Tax that's destroying Middle-Class America (Dec 5)
Dominant Stock Market Trends under President Trump (Nov 22)
Bears State Crude Oil Destined to Crash-Utter Rubbish (Nov 18)
50 Trillion in Cash illustrates Mass Anxiety-Dow Industrials will soar not Crash  (Nov 16)
Trump's victory Does not Sink Global Markets Proving Experts are Jackasses (Nov 10)
Trump-The New Stock Market vix Factor (Nov 6)