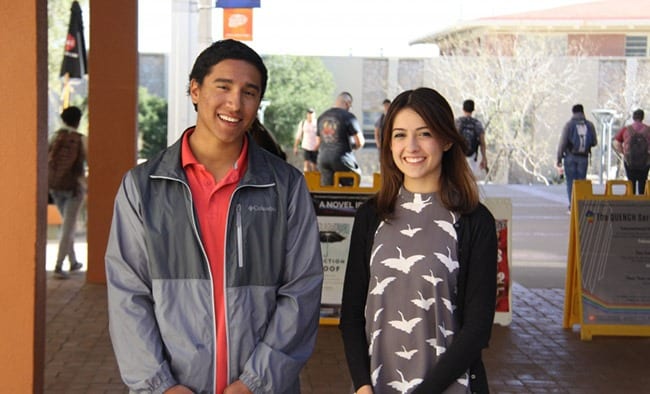 Editor: Johnathan Meyers | Tactical Investor
DACA Deal Trump
One of the main reasons we cover such a broad range of topics is because the masses are being systematically brainwashed to see what they are being directed to see. You can only solve the problem if you understand the problem; if you do not, you will either never solve it or continue trending on the path of stupidity forever. To become a good investor, you need to see the full picture and not the snippets that the mass media conveniently and almost gleefully is willing to provide.  Mass psychology states that it is imperative to acknowledge the forest while looking at the tree. In other words, emotions drive the markets, and you need to focus on what emotions Mass Media is trying to stir up to spot the next significant trend. With that in mind, we think you might find the following article of interest:
Despite the heavy beating Bitcoin has taken, the sentiment has not turned bearish, and there are still have too many articles being published on a weekly basis claiming that Bitcoin is going to surge to 100K and beyond. Do these experts ever bother to look at the charts before issuing such targets or do they do so after ingesting some toxic substance? We will never know the answer to that question, but what we do know is that in most cases they have no idea of how high or low the market is going to go.  Is the Bitcoin Bull Market dead or just taking a breather?
DACA Deal Trump: Why Latinos Oppose DACA
Inside the student union at the University of Texas at El Paso (UTEP), members of the campus College Republicans club are holding their monthly meeting, brainstorming questions for a congressional candidate debate they are hosting on campus.
One student suggests a question on border security, "If not a wall, how do you suggest we secure our border?"
It's an important question for students attending a college that sits next to the US-Mexico border. And for a university with an 80 per cent Latino student population, immigration issues, including the current debate about Deferred Action for Childhood Arrivals, are top of mind.
Lawmakers have been unable to come up with an agreement on immigration, especially on how to address the approximately 700,000 DACA recipients who were brought to the US illegally as children but have received work permits and some protection from deportation through the program. Even with a recent Supreme Court ruling that pushed the program's official end date, DACA remains on life support.
But in Texas, where the College Republicans at UTEP is holding their meeting, some Latinos hold more divided opinions about DACA. A poll found that 24 per cent said they would end the program. Latino members of the UTEP Republican group are among those who oppose DACA.
Their reasons for opposing DACA show their frustrations over the broader immigration system. But being so close to the border, their opinions are influenced by their own experiences and by attending schools with undocumented immigrants. Full Story
Latinos and DACA Deal Trump
All of a sudden, Senate Democrats are looking ready to shut down the government over immigration. After months of fruitless negotiations over helping to get legal status for the hundreds of thousands of immigrants protected by the Deferred Action for Childhood Arrivals program — something President Trump and Speaker Paul Ryan have both claimed to want — they seem to have had enough.
Dozens of Senate Democrats have said they are withholding their votes from any government funding bill that doesn't address DACA. If they hold firm, the federal government will shut down at midnight Friday.
These Democrats' argument, essentially, is that it's time to take a stand for DREAMers. A show of strength at a high-profile deadline, they think, is the only way to force a recalcitrant White House to get serious on the issue. They say the public supports a deal, and that Republicans' own divisions on spending give Democrats an opening. (The former Obama aides behind the Pod Save America podcast have dubbed this faction the "Fight Club.")
"Republicans control the House, Senate, and the White House, so it's on them to bring a deal that is supported by 80 per cent of the American people," says an aide to a Fight Club Democratic senator.
But the caucus isn't entirely united around this strategy. Quietly, some say that a shutdown fight would be downright counterproductive to efforts to help DACA recipients. Full Story
The lead author of a conservative immigration bill said Tuesday that, in a bid to move it through the House, he is discussing making the legislation more generous toward young immigrants who are now at risk for deportation.
The bill sponsored by House Judiciary Committee Chairman Bob Goodlatte (R-Va.) and others would grant legal status to those who have been protected under the Deferred Action for Childhood Arrivals program, which President Trump has moved to cancel. But as written, Goodlatte's bill would grant that status for only three years at a time, forcing recipients to deal with a constant cycle of renewals and a potential lifetime of uncertainty regarding their future in the United States.
That has been one of several obstacles in getting moderate Republicans on board with the Goodlatte bill, which would also make other changes — including cracking down on "sanctuary cities" that do not cooperate with federal immigration authorities, cutting back on legal immigration allowances, boosting border security and immigration enforcement, and requiring employers to use the "E-Verify" program to ensure their employees can legally work in the United States. Full Story
Other Stories of Interest
Is the Bitcoin Bull Market dead or just taking a breather? (Mar 8)
Is this the end for Bitcoin or is this a buying opportunity? (Jan 24)
Stock Market Insanity Trend is Gathering Momentum   (Jan 10)
Is value investing Dead   (Jan 9)
Irrational markets and Foolish Investor: perfect recipe for disaster   (Jan 5)
Stock market Crash Myths and Realities  (Jan 3)
Bull-Bear Markets & Arrogance   (Jan 1)
Will The Stock Market Crash In 2018  (Dec 11)
Has US Dollar Finally Hit Bottom    (Dec 6)
BitCoin Has Done What Precious Metals Never Could  (Dec 4)
Experts Making Stock Market Crash Forecasts usually know nothing  (Nov 17)
1987 stock market crash anniversary discussions- nothing but rubbish ( Oct 24)