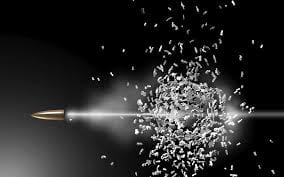 Stock Market Crash Prediction 101
Stock Market Crash predictions are nothing but acts of manipulation. Experts in conjunction with the mass media create stories to ratchet up the fear factor and trigger a stampede.
Most Financial writers have chosen the wrong field; they would be much better served to work for one of those cheap tabloids   Their focus is on bombastic titles, and their advice is on par with rubbish.  Their main objective is to hardwire the masses to panic the moment the markets exhibit signs of volatility.
They constantly conjure scenes of devastating losses and the course of action best suited for the masses. If these chaps bothered to examine in history, they would immediately note that they're on the wrong end of it. Furthermore, if they believed even 1/10th of the garbage they were broadcasting and acted on it, they would have been blown out of the game a long time ago.   Logic indicates that they are all talk and no action; their focus is on attention-grabbing titles, but when it comes to action, they offer very little in terms of actionable advice.
Experts Love To Stampede The Masses 
History would strongly disagree with them as we stated before and would give them a grade of F for their blatant ignorance. It is said that those who do not learn from history are doomed to repeat it. That sums up financial experts for you; terrible students with very big mouths.
An empty can makes a lot of noise, and that's exactly what most experts are famous for when they scream stock market crash from the top of their longs. Stock market crashes are perfect examples of misdirection; the crowd is directed to fixate on the fear factor and not the opportunity factor.
Why is that these experts almost always speak of a crash when the market is close to putting in a bottom and or vice versa.  The masses like dumb cattle latch on to this blabber and sell close to the bottom and almost always buy close to the top.   The smart money, on the other hand, does the opposite.
 Stock market crashes represent Buying Opportunities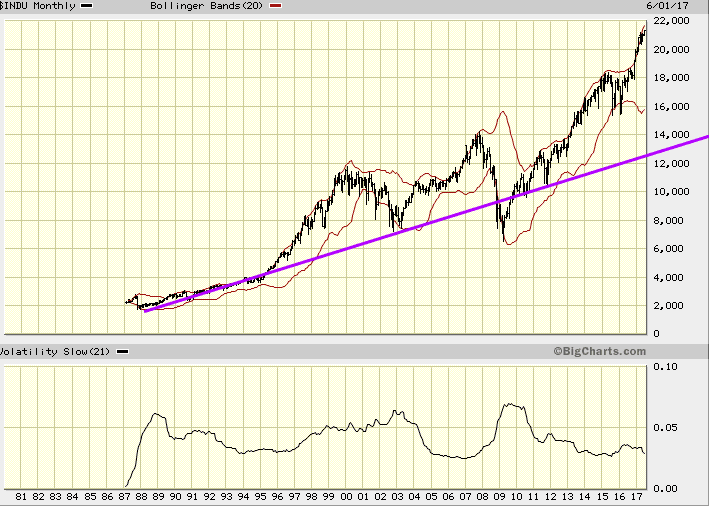 Here is a stock Market Crash prediction
We guarantee that the market will crash one day, but we also guarantee that those that wait for that crash will lose more money than they could ever hope to make from by waiting for that crash. Market crashes start off silently, and most of the bears miss them just as they miss out on bull runs. Markets spend 3X times going through bullish phases, so why waste time on focusing only on one aspect of the equation. Focus on both side of the Coin, and profit from bull runs and corrections.  The astute investor has no emotional stake in a given outcome; the focus should be the trend, as everything else is just hot air, usually with a foul odour.
Stock Market Crash Prediction March 2020 Update
Huge amounts of liquidity are already being added to this market, but you have seen nothing yet. Helicopter money is about to become a reality and regardless of the mantra it's different this time, nobody can fight a fed that is determined to unleash the mother of bailout packages
It appears that markets are experiencing the "backbreaking correction" one which every bull market experiences at least once and is often mistaken for the end of the bull.  In today's manipulated markets, one cannot tell which correction will morph into the backbreaking correction, as free-market forces have almost been eliminated from today's markets.  While it feels like the end of the world, such corrections always end with a massive reversal.  Given the current overreaction to the coronavirus, there is now a 70% probability that when the Dow bottoms and reverses course; it could tack on 2200 to 3600 points within ten days. Interim update March 9, 2020
Buying Opportunity of a lifetime?
Based on our indicators the markets were expected to let out some steam, but mass hysteria turned a normal correction into a bloodbath in the short term timelines and a generational buying opportunity when viewed from a long term perspective.
Typically, the markets would pullback sharply then tread water until our indicators moved into the extremely oversold ranges. If the sentiment is still trading in the maddens zone when our technical indicators hit the extremely oversold ranges, there is a 90% chance; it will trigger the father of all buy signals.
There is one massive indicator validating the outlook that this current makes for a great opportunity. It's insider activity, and the readings on this indicator are off the charts.
Insiders have been using this massive pullback to purchase shares, and one way to measure the intensity of their buying is to check the sell to buy ratio. Any reading  2.00 is considered normal, and below 0.90 is considered as exceptionally bullish. So what do you think the current ratio is; well, it's at a mind-numbing 0.35, which means these guys are backing up the truck and purchasing shares.
So what are the readings today? Based on very heavy transaction volume, Vickers' benchmark NYSE/ASE One-Week Sell/Buy Ratio is 0.33, and the Total one-week reading is 0.35. Insiders are not just buying shares, they are devouring shares. Insiders behaved in a similar fashion in late-December 2018, after stocks crashed on Christmas Eve; in early 2016 when stocks also corrected; and in late 2008/early 2009, at the depths of the Great Recession correction. Those were spectacular times to buy stocks. Insiders seem to be telling us that today offers a similar opportunity.  https://yhoo.it/2TV0cE2
Other Articles of Interest
Will The Stock Market Crash In 2018  (Dec 11)
Has US Dollar Finally Hit Bottom    (Dec 6)
BitCoin Has Done What Precious Metals Never Could  (Dec 4)
Experts Making Stock Market Crash Forecasts usually know nothing  (Nov 17)
1987 stock market crash anniversary discussions- nothing but rubbish ( Oct 24)
Dow 22K Predicted In July 2017; Next Target Dow 30k? (Oct 15)
Anxiety and Greed Index Don't Support Stock Market Crash  (Oct 14)
Fed States Inflation is not an issue?  (Oct 13)
Is Bitcoin a Bubble or Good Investment?  (Oct 9)
Stock market crash; best time to buy stocks   (Oct 6)
Nasdaq's Achievement Topples Stock Market Crash Argument  (Oct 5)
Stock Market Crash 2018; Another Buying Opportunity  (Oct 5)
Masses Trained to fear Market Crashes; why not embrace them?  (Sept 27)