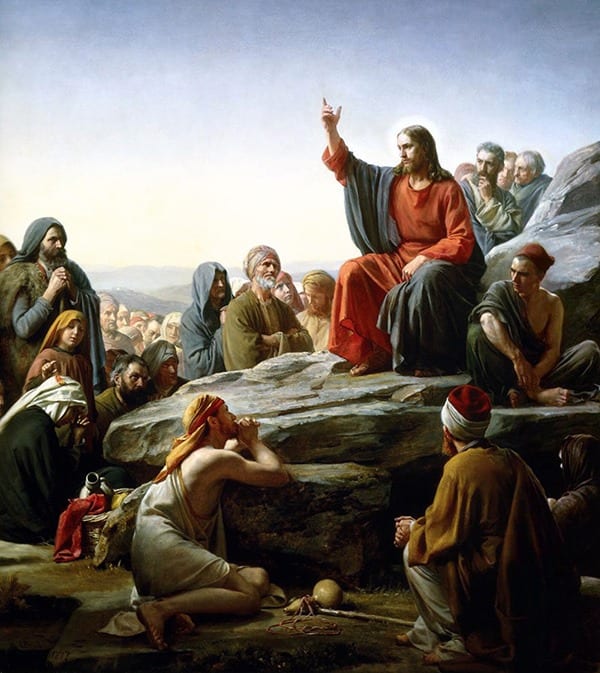 Persecution Of Christians
Pervasive persecution of Christians, sometimes amounting to genocide, is ongoing in parts of the Middle East, and has prompted an exodus in the past two decades, according to a report commissioned by the British foreign secretary, Jeremy Hunt.
Millions of Christians in the region have been uprooted from their homes, and many have been killed, kidnapped, imprisoned and discriminated against, the report finds. It also highlights discrimination across south-east Asia, sub-Saharan Africa and in east Asia – often driven by state authoritarianism.
"The inconvenient truth," the report finds, is "that the overwhelming majority (80%) of persecuted religious believers are Christians".
Some of the report's findings will make difficult reading for leaders across the Middle East who are accused of either tolerating or instigating persecution. The Justice and Development (AK) party of the Turkish president, Recep Tayyip Erdoğan, for instance, is highlighted for denigrating Christians.
"We've all been asleep on the watch when it comes to the persecution of Christians. I think not just the bishop of Truro's report but obviously what happened in Sri Lanka on Easter Sunday has woken everyone up with an enormous shock." Full Story
Other Stories of Interest
Trump Moment gathering momentum-Far right Party leading in Dutch Polls (Dec 20)
German Defense minister Insults Saudia Arabia-Refuses to wear Hijab  (Dec 20)
Muslim group outraged over meme posted on Allen West's FB page-Nobody cares   (Dec 20)
Wilders found Guilty of speaking out against Islam WTF Happened to freedom of speech  (Dec 20)
1400 shocking years of Islam in five minutes-Radical Muslims hate this video  (Dec 18)
Where is Islam Illegal-Growing list of nations banning Islam?  (Dec 18)
Slovakia Toughens Church Registration Rules to Bar Islam (Dec 18)
Double Crossing Merkel states she will deport 100K migrants-get rid of her (Dec 18)
Saudi Author Turki Al Hamad Our Youth Are Brainwashed- Must stop ISIS Ideology at the roots (Dec 18)
High-income individuals will embrace Robot Sex states Expert (Dec 17)
Sextortion- hackers new game plan to fleece silly men using hot women as bait (Dec 17)