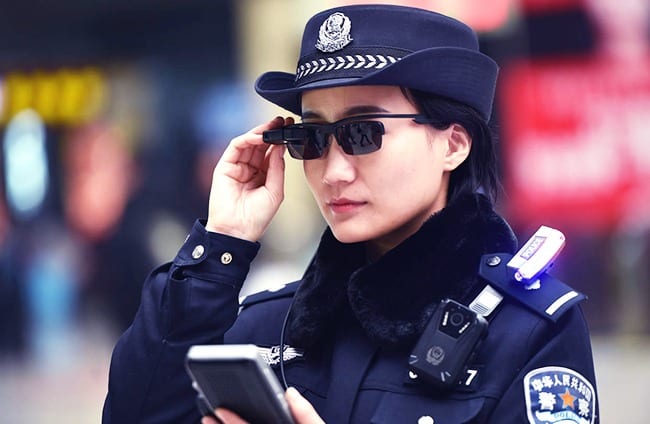 Editor: Draco Copper | Tactical Investor
We discovered that our readers loved the concept of us posting excerpts to other interesting articles. In keeping with that theme, we think you will find the following article to be of interest. We cover a wide array of topics as in today's world of finance everything is interrelated.  Crowd Psychology states that if you focus on only one topic it's like looking at the tree only and forgetting that it's part of the forest.
Despite the heavy beating Bitcoin has taken, the sentiment has not turned bearish, and there are still have too many articles being published on a weekly basis claiming that Bitcoin is going to surge to 100K and beyond.Do these experts ever bother to look at the charts before issuing such targets or do they do so after ingesting some toxic substance? We will never know the answer to that question, but what we do know is that in most cases they have no idea of how high or low the market is going to go.  Is the Bitcoin Bull Market dead or just taking a breather?
A 19-YEAR-OLD Chinese blogger has been jailed for prostitution after an offer of free sex caused a stampede to her Hilton Hotel room.
Ye Mouyi, going by the username Qianjin Yeye, posted to social media site Weibo and instant messaging app WeChat a short geo-tagged message on March 1 containing her room number and exact address — the Hilton Hotel in Sanya City's Haitang Bay, in China's southern Hainan Province.
"Somebody come get me … Sex … for free … 6316," she wrote in the message which quickly went viral. The post was accompanied by a video of the woman in a bikini inside the hotel room.
AsiaWire said unconfirmed social media rumours claimed 3000 people either rang or showed up at the Hilton. The woman later posted on WeChat begging people to "stop sharing" the offer, which she claimed was "just a joke".
Video soon emerged on social media of men filming themselves going to the hotel. "I'm on my way to room 6316, hahahahhaha, and here I am!", one man said in a video, according to a report in The Daily Mail. Read mor
BEIJING – Chinese state television aired a surprising video Sunday of one of the country's best-known bloggers in handcuffs admitting that he spread irresponsible information on the Internet – just days after the government announced a new crackdown on online rumors.
Charles Xue, better known on China's Twitter-like service Weibo by his handle Xue Manzi, is one of the country's most popular social commentators, with 12 million followers.
Xue would have likely been the most high profile case so far involving the new media laws – if he had actually been charged with that. Instead Xue was detained three weeks ago and charged with allegedly soliciting prostitutes and group sex – but the police initially made no mention of his online postings.
During the 10 minute report on CCTV state television, Xue said, "I was irresponsible. I didn't properly verify all the facts in my posts." He warned, "freedom of speech cannot override the law."
With millions of followers, Xue is what is known in China as a "Big V," a nod to the "V" that is affixed to the profiles of verified users on Weibo. Chinese authorities have long understood the influence such mega users have on popular opinion online and in recent months have tried to bend this group of trendsetters to their will. Read more
A Chinese national accused of pocketing up to $20,000 a day from a large scale prostitution ring has been refused bail in the Adelaide Magistrates Court.
Hon Leung Chu, 31, was arrested over the weekend and charged with eight counts of money laundering.
The court heard the Australian Border Force and South Australian Police executed a search warrant on his Northgate home, in Adelaide's inner north-east, and seized computers and mobile phones along with $16,000 in cash.
The police prosecutor told the court Mr Chu's arrest followed a search of an apartment in April where police located a "brothel call centre".
The court heard Mr Chu, who was born in Hong Kong, has lived in Australia for 12 years on a refugee visa.
His lawyer, James Caldicott, argued that his client was not a flight risk because he had agreed to relinquish his passport to police and has a wife who is an Australia citizen with a child due next month.
"He has significant ties to the state," he said.
Mr Caldicott said his client would serve a significant amount of time in custody if he was not released on bail because of the backlog and delay in accessing e-crime material. Read more
Other Articles of Interest
Stock Market Insanity Trend is Gathering Momentum   (Jan 10)
Is value investing Dead   (Jan 9)
Irrational markets and Foolish Investor: perfect recipe for disaster   (Jan 5)
Stock market Crash Myths and Realities  (Jan 3)
Bull-Bear Markets & Arrogance   (Jan 1)
2017
Will The Stock Market Crash In 2018  (Dec 11)
Has US Dollar Finally Hit Bottom    (Dec 6)
BitCoin Has Done What Precious Metals Never Could  (Dec 4)
Experts Making Stock Market Crash Forecasts usually know nothing  (Nov 17)
1987 stock market crash anniversary discussions- nothing but rubbish ( Oct 24)
Dow 22K Predicted In July 2017; Next Target Dow 30k? (Oct 15)
Anxiety and Greed Index Don't Support Stock Market Crash  (Oct 14)