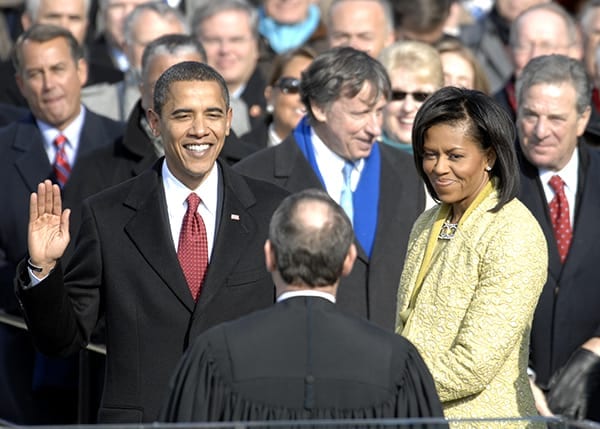 Editor: Draco Cooper | Tactical Investor
Obama Gives Palestinians Millions
"The easiest way to sum it up is that Congress had been looking at various behaviours from Palestine – unilateral attempts at statehood, corruption, incitement of violence, and paying salaries to people in jail for terrorism – and that's why the hold has been there," Dr Jonathan Schanzer of the Foundation for Defense of Democracies told Business Insider.
"I was tracking President Obama's 11th-hour moves on the Palestinians, and this issue never came up once … Most analysts and observers didn't think Obama would or could do this," Schanzer said.
The Palestinian Authority, which had been had been hurting for cash, used the money for "salaries unpaid and debts that are owed," Schanzer said.
Schanzer, however, said the Palestinian Authority had done nothing to warrant this reversal on Obama's part, characterizing activities such as corruption and incitement of violence as "ongoing."
Obama is "releasing funds to a guy that's become an autocrat," Schanzer said.
Obama's unilateral action came as he closed his presidency with a critical eye toward Israel. In December, the UN Security Council passed a resolution demanding that Israel stop building settlements on Palestinian land. The US refused to vote on the resolution, effectively allowing it to pass. Full Story
Obama's lies 'more important' than Trump's
"I think the substance of the previous president's lies were much more important than the substance of what the crowd size was at the inaugural," Santorum said, referring to the White House's claim last year that Trump's inauguration crowd was the largest in history.
Unlike with Trump, Santorum argued, the media failed to hold Obama accountable for his false and misleading statements.
"I don't think we're putting it in the context that it needs to be put in, which is the media has focused a lot more on this president than it has President Obama," he said.
Santorum's comments came a day after The Washington Post's Fact Checker unveiled a tally of Trump's false and misleading statements since taking office, pegging the number at 3,001. Full Story
Other stories of interest
Trump Movement gathering momentum-Far right Party leading in Dutch Polls (Dec 20)
German Defense minister Insults Saudia Arabia-Refuses to wear Hijab  (Dec 20)
Muslim group outraged over meme posted on Allen West's FB page-Nobody cares   (Dec 20)
Wilders found Guilty of speaking out against Islam WTF Happened to freedom of speech  (Dec 20)
1400 shocking years of Islam in five minutes-Radical Muslims hate this video  (Dec 18)
Where is Islam Illegal-Growing list of nations banning Islam?  (Dec 18)
Slovakia Toughens Church Registration Rules to Bar Islam (Dec 18)
Double Crossing Merkel states she will deport 100K migrants-get rid of her (Dec 18)
Saudi Author Turki Al Hamad Our Youth Are Brainwashed- Must stop ISIS Ideology at the roots (Dec 18)
High-income individuals will embrace Robot Sex states Expert (Dec 17)
Sextortion- hackers new game plan to fleece silly men using hot women as bait (Dec 17)