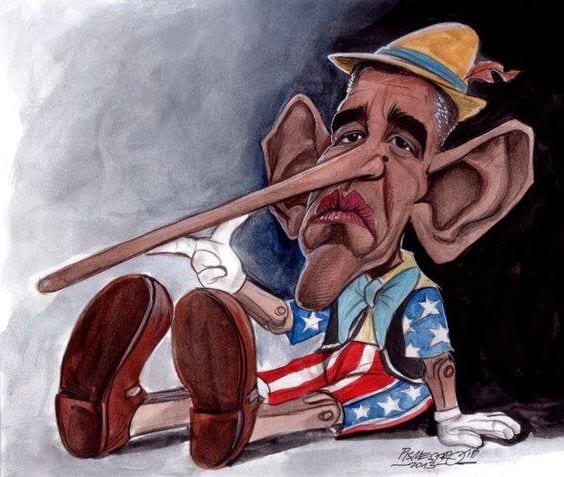 Editor: Vladimir Bajic | Tactical Investor[color-box color="blue"]
Before we get to the article at hand many might ask why we cover political and health issues when our main focus in the stock markets and the financial arena.  The short and simple answer is that all these fields are connected; we don't have free market forces anymore. Everything is manipulated; from the food you eat to data you are provided.  If you are aware of this you can plan accordingly. Identifying the problem is over 80% of the solution and this is why most people don't know what to do because they don't really understand the problem. Now you know why we are the only financial website that covers such a wide array of topics that on the surface appear to be unrelated but are in fact, deeply interwoven.  Mass psychology is a very powerful tool and if employed correctly can help you spot the grotesque levels of manipulation the masses are subjected to. We strongly suggest that you view or read or view Plato's allegory of the cave.  You might also find the following article to be of interest:
Share buybacks are nothing new; they have been around for decades, and in most cases, one would view this type of action under a favourable light. However, for the past few years, companies have used this technique as a ploy to hide stagnating earnings or even falling profits.  The idea is very simple, and the rewards are lucrative as most corporate officers have incentive-based rewards. Corporations borrow money for next to nothing and then use this to purchase huge blocks of shares; the number of outstanding shares drops and the EPS magically rises. Each year for the past six years the amount of money allocated towards share buybacks has soared, because as we stated, this is the fastest way to increase EPS without doing a single thing magically.
In the good old days, companies would invest the cash they accumulated or the money they borrowed into activities that would improve the bottom line and not resort to financial gimmickry to create the illusion that all is well.  Instead of investing in their own business, corporations have been funnelling huge amounts of cash towards share buyback programs.Total payouts to shareholders which include dividends and share buybacks have increased at an unbelievable rate of 20% per year for the S&P 500 since 2009.  As we stated in 2015, 2015 and now in 2016, this trend is not going to stop. It will continue to gather momentum because it is an easy fix to an otherwise unfixable situation. Corporate Americas Share buyback Binge only force Keeping Stock Market Bull Alive
[/color-box]
Other Articles of Interest
Mainstream Media Totally Corrupt-evidence is overwhelming  (Nov 19)
The Myth Of The Jewish Genome as Biblical as Dracula (Nov 19)
Dollar Destruction-Liberal Agenda & Marxifcation of America (Nov 19)
Alternative Opinions-Information Mainstream media dares not discuss (Nov 18)
How to Build a $400 Billion F-35 That Doesn't Fly (Nov 16)
Russia v Saudi Arabia Oil Wars-House of Saud destined to fail (Nov 16)
Syria's civil war: Russia bombing the hell out of the radical Islamists (Nov 16)
Orthodox Patriarch of Moscow declares Holy War on radical Islam (Nov 16)
50 Trillion dollars sitting on sidelines will produce explosive Stock market Rally (Nov 15)
Desperate Soros lashes out at Trump Win-funding Riots against Trump (Nov 14)
Trump remains true to word-refuses Presidential Salary  (Nov 12)
CNN ratings drop nobody wants to watch crap not news anymore (Nov 12)
Putin Issues International Arrest Warrant for Rothschild & Soros (Nov 11)
Telegraph Journalist Monisha Rajesh Calls for Trumps Assassination & then Deletes her account  (Nov 11)