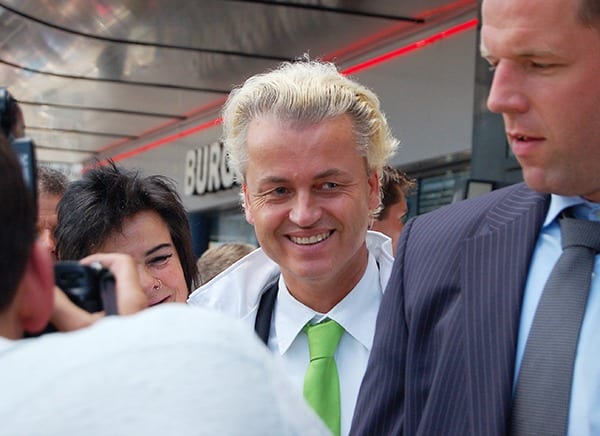 Editor: Vlad Rothstein | Tactical Investor
Dutch leader tells Israel to 'ignore UN
Dutch leader tells Israel to 'ignore UN and continue building'
Leading Dutch politician Geert Wilders has criticized US President Barack Obama for not vetoing the Security Council resolution against Israel on Friday and advised Israel to ignore the UN resolution.
Wilders, the founder and leader of the Dutch Freedom Party, who has dominated Dutch polls during the year of 2016, wrote on his Facebook page:"Obama betrayed Israel. Thank God for Trump. My advise (sic) to my Israeli friends: ignore the UN and keep building more and more settlements."
Wilders has stated about Israel: "I have visited many interesting countries in the Middle East – from Syria to Egypt, from Tunisia to Turkey, from Cyprus to Iran – but nowhere did I have the special feeling of solidarity that I always get when I land at Ben Gurion International Airport." Wilders told audiences in Holland that "We [in the West] are all Israel".
He has also said "Israel is the West's first line of defence" against what he perceives to be a threat posed by Islam and has stated that "Jordan is Palestine. Changing its name to Palestine will end the conflict in the Middle East and provide the Palestinians with an alternate homeland." Wilders has also called on the Dutch government to refer to Jordan as Palestine and move its embassy to Jerusalem. Read more
Other Articles of interest
Could Trump's economic Policies Propel Hated Stock Market Bull Higher (Feb 27)
Stock Market Crashes-Is Panic Warranted (Feb 25)
Stock Market Crash 2017 Video -reality or All Hype (Feb 19)
Stock Market Crash 2017-reality or all Hype  (Feb 16)
Gold Market Finally ready to breakout video-Very Interesting Pattern (Feb 2)
Gold Market Finally ready to breakout? Possibly it's putting in a very interesting pattern  (Jan 30)
Will the stock Market Bull Continue to Trend higher or crash video  (Jan 18)
Stock Market Bull destined to charge higher or is it time to bail out  (Jan 13)
Feds Interest Rate Stance equates to Rubbish-Video article (Dec 27)
Feds Interest Rate stance equates to Rubbish-Economic recovery is illusory  (Dec 24)
Stock Market Bulls-Stock Market fools-Market Crash next video? (Dec 22)
Stock Market Bulls, Stock Market fools-Market Crash next or is this just an Illusion  (Dec 21)
Trump Effect Rally-Useless Dow Theory and Stock Market Crash  (Dec 17)
Gold fools-dollar bulls and the long-term outlook for both Markets (Dec 9)