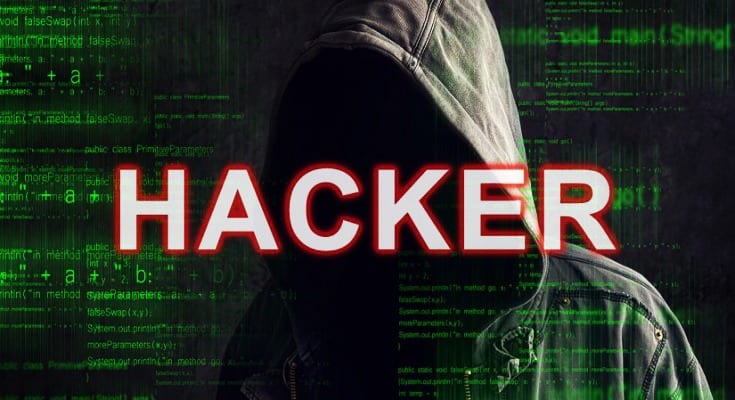 Editor: Vladimir Bajic | Tactical Investor
Before we get to the article at hand many might ask why we cover political and health issues when our main focus in the stock markets and the financial arena.  The short and simple answer is that all these fields are connected; we don't have free market forces anymore. Everything is manipulated; from the food, you eat to data you are provided.
 If you are aware of this you can plan accordingly. Identifying the problem is over 80% of the solution and this is why most people don't know what to do because they don't really understand the problem. Now you know why we are the only financial website that covers such a wide array of topics that on the surface appear to be unrelated but are in fact, deeply interwoven.  Mass psychology is a very powerful tool and if employed correctly can help you spot the grotesque levels of manipulation the masses are subjected to. We strongly suggest that you view or read or view Plato's allegory of the cave.  You might also find the following article to be of interest:
Nearly ten years after the housing crisis:
And banks are getting ready to offer what they call fewer doc loans, which is just a stepping stone to the no doc loan.  As we stated before banks need to put money into the hands of the masses so they can fuel the next bubble. A bubble needs mass participation and banks thrive of bubbles. Every bubble and bust cycle is created and masterminded by banks.  Banks never lose, they just pretend to, because they know they will be bailed out. The Fed is a private institute run and owned by the banks, so they have nothing to worry about.
"Lite Doc." That is what Quontic Bank, an FDIC-insured community lender in New York City is calling its product. It requires only verification of employment and two months worth of bank statements. For self-employed borrowers, it requires documentation of one year of profit and losses. The Lite Doc loans are five-year adjustable-rate mortgages with interest rates in the low- to mid-5 percent range, according to the bank. Thirty-year fixed-rate loans, which when fully documented can offer rates in the high-3 percent range, are not part of the offering. Housing déjà vu-Banks ready to drain the Masses again
Attorney General William Barr has said that within the next week, he will release a redacted version of Special Counsel Robert Mueller's report on Russian interference in the 2016 election.
After nearly two years of probes, interviews, indictments and hype, Mueller wrapped up his investigation last month. Barr initially released a short summary of the report that said Mueller found no evidence of collusion between the Trump campaign and Russia but stopped short of exonerating Trump of obstruction of justice. That summary left Democrats and other critics with many questions, particularly when members of the special counsel's team said that their report was more damaging to President Donald Trump than Barr made it seem.
Over the course of their 22-month investigation, Mueller and his team brought charges against 34 people and three companies, including several key members of Trump's inner circle and a host of Russian nationals. Still, there is even more the public does not yet know.
As Congress and the public once again wait for more information, there are a lot of expectations weighing on the outcome of what Mueller's full report will reveal.
Here are answers to some of the most-searched questions about Mueller's investigation into Russian interference and Trump's 2016 presidential campaign. Full Story
When Donald Trump gives interviews, it's usually to Fox News. When he gives interviews to Fox, it's usually to the channel's opinion side, not to tougher questioners such as Chris Wallace or Bret Baier. But there he was Saturday night, talking to the normally friendly Jeanine Pirro and receiving what he called the most insulting question in his life.
"Are you now or have you ever worked for Russia, Mr. President?" Pirro asked, citing a New York Times article from over the weekend disclosing that the FBI in May 2017 had opened a counterintelligence inquiry into whether Trump was secretly working for Russia. She delivered the question dismissively, with a chuckle, but she asked it—and received a remarkable answer.
"I think it's the most insulting thing I've ever been asked," Trump groused. "I think it's the most insulting article I've ever had written. And if you read the article, you'd see that they found absolutely nothing."
The president then talked for some time, but he never actually denied working for the Russians, and "They found absolutely nothing" doesn't sound like what you say when there's nothing to find. On Monday, Trump was asked the question again during a press gaggle, and this time he denied it, while again protesting the question.
"I never worked for Russia," he said. Full Story
Throughout the confusion of Donald Trump's campaign and the chaotic events of his early days in the White House, one controversy has clung to the Trump team like glue: Russia.
US intelligence agencies have concluded Moscow tried to sway the presidential election in favour of Mr Trump.
It is alleged that Russian hackers stole information linked to the campaign of his rival Hillary Clinton and passed it to Wikileaks so it could be released to undermine her.
Congressional committees were set up to investigate the matter and, in March, then-FBI director James Comey confirmed the bureau had its own inquiry.
President Trump sacked Mr Comey on 9 May, citing his reason as "this Russia thing", in a move that shocked Washington and fuelled claims of a cover-up.
However, it did not halt the investigation. On 18 May, the department of justice appointed ex-FBI director Robert Mueller as special counsel to look into the matter.
Mr Mueller has not given any details of his investigation but US media have reported he is investigating Mr Trump for possible obstruction of justice, both in the firing of Mr Comey and whether Mr Trump tried to end an inquiry into sacked national security adviser Michael Flynn.
Mr Flynn resigned in February after failing to reveal the extent of his contacts with Sergei Kislyak, the Russian ambassador to Washington. In December, he pleaded guilty to making false statements to the FBI about his meetings with Mr Kislyak. Full Story
Other Stories of Interest
Three Charts illustrating Hated Stock Market Bull Still has legs (Dec 28)
Japanese Labour Problems being Solved by Robots (Dec 20)
Stock Market bull will go ballistic under Trump Administration (Dec 8)
Religious wars being used as pretext to destroy currencies on Global basis (Dec 7)
Central Banks Prime Directive-Rob the Poor to Pay the Rich   (Dec 5)
Brexit on Steroids-Trump Wins Triggers Massive Stock Market Rally  (Nov 29)
Unaffordable Obamacre-50 percent cannot afford over 100 per month (Nov 19)
China factory activity at 22-month high & High Tensions in Libya (Nov 15)
Sofia the Humanoid Robot That Looks and Talks Like a Human (Nov 12)
CNBC Tears Down Elon Musk's Snarky Response To A Coal CEO (Oct 21)
Freedom & Independence-almost extinct & forgotten concepts  (Sept 23)
Observer or Participator determines your outcome (Sept 23)
Classic Article Clipping Coinage; prelude to Fiat & Central Bank Abuse (Sept 21)
Gold 25K plus-experts making those predictions will be dead before Gold hits those targets (Sept 20)
Mass Media Busted; Britain faring better After Brexit (Sept 5)
Listening to Main Stream Media guarantees Stock Market Losses  (Sept 3)
Psychological & Economic Deception Wall Street's Weapon of Choice (Sept 1)
Brexit Success: Manufacturing Activity Surges to 25 year high (Sept 1)