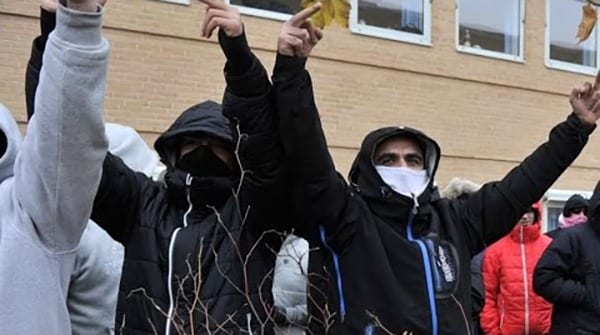 Editor: Draco Copper | Tactical Investor
We discovered that our readers loved the concept of us posting excerpts to other interesting articles. In keeping with that theme, we think you will find the following article to be of interest. We cover a wide array of topics as in today's world of finance everything is interrelated.  Crowd Psychology states that if you focus on only one topic it's like looking at the tree only and forgetting that it's part of the forest.
The stock market crash story is getting boring and annoying to a large degree. Since 2009, there has been a constant drumbeat of the market is going to crash stories. In 2009, many experts felt that the market had rallied too strongly and that it needed to pull back strongly before moving higher up.  They were calling for 15%-20% correction. Ten years later and most of them are still waiting for this so-called strong correction or crash. A stock market crash is a possibility but the possibility is not the same thing as certainty, and this is what seems to elude most of the naysayers. One day they will get it right as even a broken clock is correct twice a day.  In the interim waiting for this stock market crash has cost these experts a fortune, both in lost capital gains and actual booked losses if they shorted this market. Worst Stock Market Crash of our lifetime; is this a possibility?
Other Stories of Interest
Experts Making Stock Market Crash Forecasts usually know nothing  (Nov 17)
1987 stock market crash anniversary discussions- nothing but rubbish ( Oct 24)
Dow 22K Predicted In July 2017; Next Target Dow 30k? (Oct 15)
Anxiety and Greed Index Don't Support Stock Market Crash  (Oct 14)
Fed States Inflation is not an issue?  (Oct 13)
Is Bitcoin a Bubble or Good Investment?  (Oct 9)
Stock market crash; best time to buy stocks   (Oct 6)
Nasdaq's Achievement Topples Stock Market Crash Argument  (Oct 5)
Stock Market Crash 2018; Another Buying Opportunity  (Oct 5)
Masses Trained to fear Market Crashes; why not embrace them?  (Sept 27)
Buy When the Blood in the Streets is flowing Freely  (Sept 13)
Dow 21K Predicted In August 2016 (Sept  9)