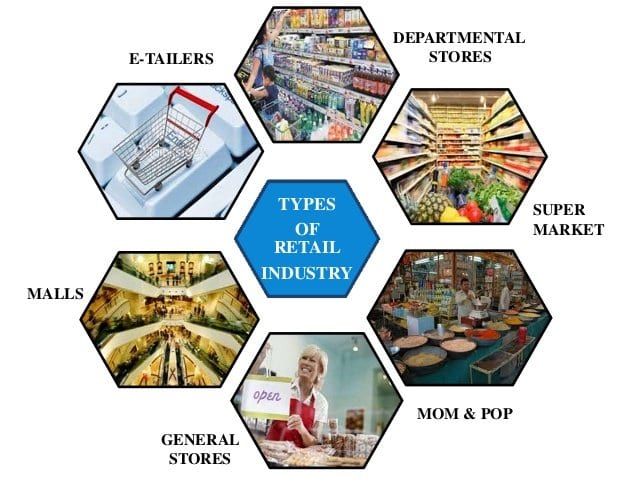 American Retail: What's The Outlook?
Today, some of the most sought-after real estate by retailers is not in SoHo, but five miles away in Red Hook, a gritty Brooklyn enclave with a shipbuilding past. E-commerce merchants are vying to lease part of huge warehouse space, spanning 11 acres, that would allow them to deliver goods the same day they're ordered online. The profound reordering of New York's shopping scene reflects a broad restructuring in the American retail industry.
E-commerce players, led by the industry giant Amazon, have made it so easy and fast for people to shop online that traditional retailers, shackled by fading real estate and a culture of selling in stores, are struggling to compete. This shift has been building gradually for years. But economists, retail workers and real estate investors say it appears that it has sped up in recent months.
The job losses in retail could have unexpected social and political consequences, as huge numbers of low-wage retail employees become economically unhinged, just as manufacturing workers did in recent decades. About one out of every 10 Americans work in retail.
"There is a sea change happening in the retail industry," said Mark Cohen, a former executive at Sears, who now runs the retail studies program at Columbia Business School. "And that is bringing a sea change in employment."
Store closures, meanwhile, are on pace this year to eclipse the number of stores that closed in the depths of the Great Recession of 2008. Back then Americans, mired in foreclosures and investment losses, retrenched away from buying stuff. This transformation is hollowing out suburban shopping malls, bankrupting longtime brands and leading to staggering job losses.
More workers in general merchandise stores have been laid off since October, about 89,000 Americans. That is more than all of the people employed in the United States coal industry, which President Trump championed during the campaign as a prime example of the workers who have been left behind in the economic recovery. Full Story
American Retail at a Historic Tipping Point
The retail sector has already changed; the problem is that change is hard for most people to embrace. The classic concept of selling stuff only in a store is over for the most part. A hybrid version of an online and offline store like Amazon and other E-commerce retailers are embracing is the way to go. 
Now if we add AI to the mix, imagine your personal AI agent remembers what you bought, the price you paid for it and suppose you looked for coupons, etc. to lower the price, it remembers all this data. Now, you tell it, you are ready for another outfit, and off it goes hunting all over the internet looking for the outfit you described and looking for coupons and scanning all the possible sites for the best possible deal.  You can see why retail is never going to make a comeback; traditional retail is doomed.  Remember AI adapts and learns so it will get better and better with time. Granted this concept is still in the future but it could be here a lot faster than most care to envision.
Other Articles of Interest
Has US Dollar Finally Hit Bottom    (Dec 6)
BitCoin Has Done What Precious Metals Never Could  (Dec 4)
Experts Making Stock Market Crash Forecasts usually know nothing  (Nov 17)
1987 stock market crash anniversary discussions- nothing but rubbish ( Oct 24)
Dow 22K Predicted In July 2017; Next Target Dow 30k? (Oct 15)
Anxiety and Greed Index Don't Support Stock Market Crash  (Oct 14)
Fed States Inflation is not an issue?  (Oct 13)
Is Bitcoin a Bubble or Good Investment?  (Oct 9)
Stock market crash; best time to buy stocks   (Oct 6)
Nasdaq's Achievement Topples Stock Market Crash Argument  (Oct 5)
Stock Market Crash 2018; Another Buying Opportunity  (Oct 5)
Masses Trained to fear Market Crashes; why not embrace them?  (Sept 27)
Buy When the Blood in the Streets is flowing Freely  (Sept 13)
Dow 21K Predicted In August 2016 (Sept  9)