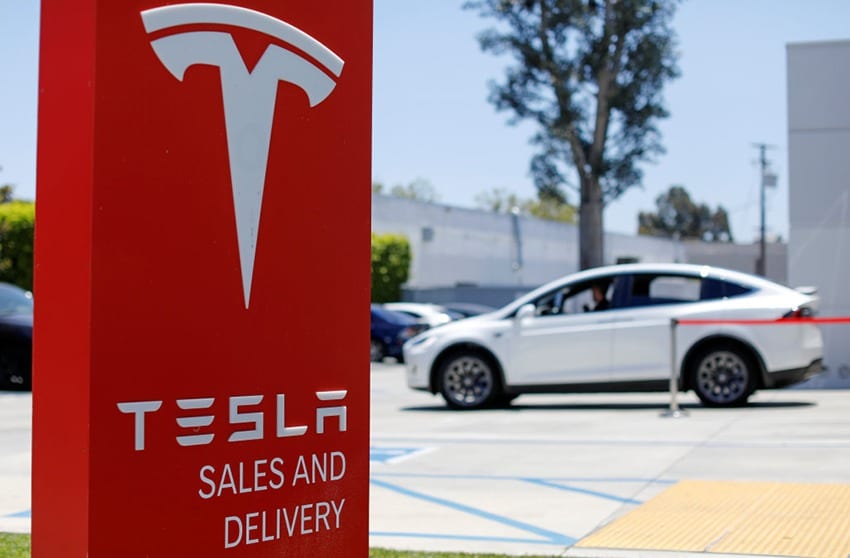 Tesla bond Price: Is there a crisis?
The cost of insuring Tesla bond price against default via credit default swaps hit an all-time high on Tuesday.
The cost of insuring $100 of Tesla bonds debt hit $6.58 around 10:30 am Tuesday, according to data from Bloomberg, amid fresh fears over Tesla's cash position. The car company has $10.68 billion of outstanding debt.
"The CDS is saying that there are a lot of people betting this company is going out of business," Thomas Graff, head of fixed income at Brown Advisory, told Reuters.  Read more
Tesla bond Price might indicate that all is not so smooth with the company. However, time will tell, as investors tend to focus on dreams rather than reality.
Europe is ready to unleash a $20 billion tariff retaliation
The European Union is readying retaliatory tariffs on about $20 billion worth of US goods should talk between the two parties this week fail.
Speaking with the Swedish newspaper Dagens Nyheter, the EU's trade commissioner, Cecilia Malmstrom, said the EU wanted to reach a settlement with the US but warned it would not shy away from hitting back at the punitive tariffs placed on certain exports by the Trump administration.
The retaliation would affect about $20 billion worth of goods, Malmstrom said, adding that the tariffs would not be levied against consumer goods.
"We hope that it doesn't come to that and that we can find a solution," she told Dagens Nyheter. "If not, the EU Commission is preparing a rather long list of many American goods. It would be around $20 billion." Read more
Former FCA and Ferrari CEO Sergio Marchionne has died at age 66
Sergio Marchionne, the outspoken former CEO of both Fiat Chrysler Automobiles and Ferrari, has died at age 66.
FCA's chairman, John Elkann, said in a statement, as cited by Reuters: "Unfortunately, what we feared has come to pass. Sergio Marchionne, man and friend, is gone."
On FCA's second-quarter earnings call Wednesday morning, the company's new CEO, Mike Manley, said that "personally, having spent last nine years of life with Sergio, this morning's news is heartbreaking."
An emotional Manley said there was "no doubt that Sergio was a special and unique man." He then asked for a minute of silence. Read more
Deutsche Bank profits dive — but signs emerge that its turnaround program is working
FRANKFURT (Reuters) – Deutsche Bank on Wednesday posted a 14% drop in net profit in the second quarter from a year earlier, as Germany's largest bank restructures under new leadership.
Deutsche last week already flagged that net profit would be more than double analysts' forecasts in a rare piece of good news for the bank, which is cutting costs to revive profitability.
Net profit in the second quarter was 401 million euros ($468.33 million), down from 466 million euros last year.
The bank halted a steep decline in revenue, which was 6.6 billion euros. That is flat compared with the same quarter in 2017 when revenue fell 10% from a year earlier. Read more
Other stories of Interest
Soak The Rich and Lose The Rich As Was The Case With France (Nov 14)
The rent is too damn high: Are you a cost-burdened renter? (Oct 28)
Study: Average American Household Income (Oct 7)
SSE Composite Index: Is It Ready To Breakout or Crash Again (Oct 2)
BTC Price: What's Next For Bitcoin (Sept 27)
Gold Charts In Multiple Currencies: Should You Get Into Gold    (Sept 16)
Bull Market Example: This Market Is The Best Example Of A Bull Market (Aug 31)
Trade War News: US Set To Win Trade War With China  (Aug 30)
Swedish Currency: Worst Currency But Outlook Could Turnaround (Aug 15)
CNN Ratings Continue To Slide In 2019 (Aug 5)
Semiconductor stocks: China's is poaching Talent at breakneck speed  (June 29)
Mind Games; Altering The Crowds Mindset (June 16)