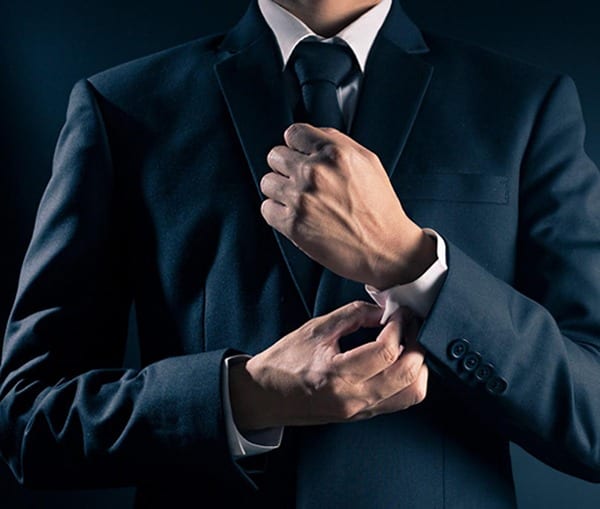 Investment Philosophy
Updated Jun 2, 2023
Our investment philosophy is short, simple and sweet……… It encompasses the following objectives.
Objective # 1  Make the investment process as simple as possible
Our goal over the years has been to simplify our investment strategy continuously.  Investing should be fun, especially in this day and age where most individuals have less and less time to do the things they genuinely want.  Thus, our focus has been to work on a simple yet effective strategy to make this complicated process as effortless as possible. To achieve this objective, we combined mass psychology, technical analysis and critical aspects of fundamental analysis to identify significant market turning points.  This trio has enabled us to turn what is viewed by many as a complex subject into one that is exceptionally undemanding and one that entails little to no stress. Please click on the following two links to find out why fundamental analysis and mechanical systems generally do not work as standalone tools.
Objective # 2 Identify the Trend
Our team relies on the exceptional accuracy and reliability of our proprietary Trend Indicator. to identify the prevailing market trend. With over 15 years of meticulous development, this indicator has evolved into a highly effective tool. When the trend is upward, we seize the opportunity to open long positions, and conversely, when the trend is downward, we adjust our strategy accordingly. The painstaking efforts invested in perfecting this indicator have truly paid off.
The remarkable efficacy of our Trend Indicator has simplified the investment process to a remarkable degree. By merely determining the market's direction, we can comfortably initiate a position and adopt a patient approach. We allow the market dynamics to align with our strategy, effortlessly facilitating our investment decisions. It's akin to the mountain coming to Mohammed.
The beauty of our Trend Indicator lies in its simplicity and ease of implementation:
This represents the core principle of our Investment Philosophy: during a bullish trend, every pullback, regardless of its magnitude, should be perceived through a bullish lens.
When the trend is upward, our general strategy involves utilizing pullbacks as opportunities to open long positions, with the strength of the pullback indicating the potential buying opportunity. It doesn't get any simpler than this. We have extensively backtested this indicator using over 50 years of historical data, and it has consistently identified significant market turning points without fail. One of the greatest advantages of this indicator is its avoidance of pinpointing exact tops or bottoms. Consequently, once the market direction is determined, we have ample time to take action. When adjusting our investment strategy, there's no need to hurry, panic, or experience unnecessary stress. For more comprehensive information on the trend indicator, kindly click here.
Please note that the reference to "Mohammed" is an idiomatic expression used to convey the concept of ease and convenience.
Objective #3: The Selection Process
Our selection process combines the dynamics of mass psychology, technical analysis, and a touch of fundamental analysis to determine our entry into a play. Our primary focus revolves around the psychological and technical aspects of the stocks or indices under consideration. This integrated approach has consistently proven to be invaluable in our investment strategy.
1) Examination of Popular Indices: We begin by analyzing the structure and trend of the most widely followed indices, such as the S&P, Dow, and Nasdaq. Within the market commentary section, we comprehensively assess the overall market trend. When the trend is upward, we advise index traders to perceive pullbacks as buying opportunities, with more substantial pullbacks presenting even better buying opportunities. Our instructions are concise and straightforward, ensuring clarity for our clients.
2) Plays Aligned with the Market Trend: Once we have identified the overall market trend, we proceed to issue plays poised to benefit the most. If the trend is upward, we focus on long plays. In the event of a neutral trend, we still identify long plays, albeit fewer in number. We refrain from shorting the markets until the trend turns negative. Even when a negative trend emerges, we advise conservative players to remain on the sidelines.
We pay close attention to sectors our Trend Indicator identified as bullish or bearish. This analysis guides us in selecting plays falling under the categories listed below. Each category represents a substantial value, with many services charging exorbitant prices, sometimes exceeding $1000 per year for individual categories. At Tactical Investor, we offer all of these categories and more, providing our clients with exceptional value at an affordable and reasonable price.
Please note that you can click on each category for additional details.
Trend plays that are based on our trend indicator
Objective # 4  Get into the strongest plays
Once we have identified a trend, our focus shifts to selecting plays with the greatest potential to perform exceptionally within the identified direction of the trend. If the trend is upward, we diligently seek out the most promising stocks for opening long positions, and conversely, if the trend is downward, we explore opportunities for short positions. It is important to emphasize that our approach goes beyond simple technical analysis tools and indicators. Instead, we employ a unique combination of proprietary tools and modified technical indicators, many of which incorporate psychological factors. This refined strategy has consistently demonstrated its effectiveness over time. Our investment philosophy is simple yet powerful: spot the trend and ride it until its conclusion.
Maintain a Trading Journal: Unveiling Insights in Distress and Euphoria
Recording your trading experiences, particularly during challenging and euphoric times, reveals valuable discoveries upon review. Patience, discipline, and trend focus are essential for long-term success. Monitor crowd behaviour and grasp the fundamentals of groupthink and mass psychology.
Higher Risk Portfolio for Speculators
This portfolio is specifically tailored for individuals seeking higher risk tolerance. Our Investment Philosophy embraces speculation, but investors must clearly understand their investments. Using funds one can afford to lose is always advisable when engaging in speculative activities.
We actively seek out opportunities that have the potential to generate significantly higher returns. In our regular portfolio, known as the Trend Portfolio, we issue options plays on carefully selected stocks. These play balance risk and reward, focusing on steady gains ranging from 20% to 60%. However, it's important to note that these plays can also deliver gains exceeding 100%.
By utilizing options, we leverage the power of these plays to enhance potential returns. Although options inherently involve higher risk, the risk level remains significantly lower compared to purchasing options on random stocks, as our stock selections have been meticulously chosen for their expected outperformance relative to their peers. Through this approach, gains of 20% to 60% in the underlying stocks can translate into gains ranging from 100% to 600%+ for the corresponding options.
Additionally, we occasionally provide entry points for futures plays that present opportunities to lock in substantial profits, such as the Euro short trade, Dollar long trade, Gold short trade, and Yen short trade. While we do not closely monitor these positions as it is not a dedicated futures service, we offer general guidelines to assist individuals who are familiar with futures trading and can independently monitor their trades. Many participants have secured tens of thousands of dollars in profits following our guidelines.  Subscribe Now
Make it simple, succeed, or be dragged to the bottom with complications. Sol Palha 
Other Articles of Interest