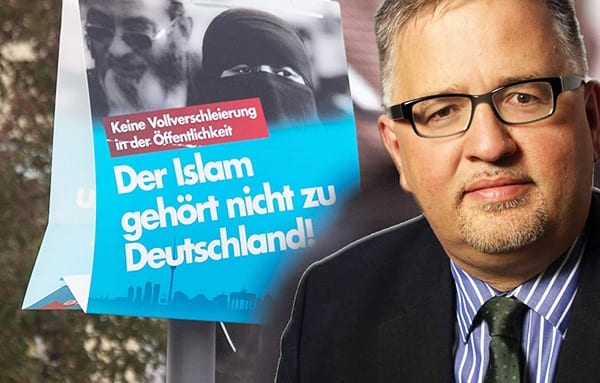 Editor: Draco Copper | Tactical Investor
Before we get to the story at hand, we would like to provide you with an excerpt of another article that we think could make for a absorbing read. Remember when it comes to investing in the stock market, it is imperative that you get a clear understanding of what is going on and not what the crooked media wants you to believe. If you let the media control the angle of observance, you will see what they want you to see. Alter the angle and the perspective changes. Don't you think it is time you took control of the angle of observance?  For example, Trump's crushing win over Hillary clearly illustrates that the media is on par with the two-bit whore; for the right price they will sell their soul.
It's not even 2018, and there is already a slew of articles stating that the markets are going to crash in 2018.  What is amusing is that these very same individuals have been making the same prediction for nigh on ten years.  You would think that by now they would have had some sense knocked into them; especially since they have taken such a massive drubbing. No such luck, the same experts keep mouthing the same nonsense hoping desperately for a new outcome. Will The Stock Market Crash In 2018?
A leading politician from the Alternative for Germany (AfD) has converted to Islam and resigned from his position with the anti-Muslim party, the party has confirmed.
Arthur Wagner, a leading member of the far-right party in Germany's eastern German state of Brandenburg, stepped down for "personal reasons", a party spokesperson confirmed, according to state broadcaster Deutsche Welle.
Wagner, who has been a member of the party since 2015, refused to comment to Tagesspiegel, the daily newspaper that first broke the news of his conversion.
"That's my private business," he told the daily.
On the party's Brandenburg state committee, Wagner's work focused on churches and faith communities, according to Deutsche Welle.
The AfD has campaigned against refugees and migrants and made history when it won 12.6 percent of the vote in federal elections in September 2017, entering the Bundestag for the first time.
The party became the third largest party in the Bundestag.
Creeping Sharia picks up speed as politician from Germany's islamophobic AfD converts to Islamhttps://t.co/Wz0Nwobtuw

— Emily Dische-Becker (@Emilydische) January 23, 2018
The AfD has long denied accusations that it is Islamophobic.
Originally founded in 2013 as a Eurosceptic party, the AfD took the lead as the most aggressive anti-refugee voice in the country while nearly a million asylum seekers arrived in Germany in 2015.
In the party's first bill since its electoral success in September, the AfD proposed amending Germany's Residence Act by barring refugees from bringing their relatives from the war-ravaged countries they fled. Full Story
Other Articles of Interest
Stock Market Insanity Trend is Gathering Momentum   (Jan 10)
Is value investing Dead   (Jan 9)
Irrational markets and Foolish Investor: perfect recipe for disaster   (Jan 5)
Stock market Crash Myths and Realities  (Jan 3)
Bull-Bear Markets & Arrogance   (Jan 1)
2017
Will The Stock Market Crash In 2018  (Dec 11)
Has US Dollar Finally Hit Bottom    (Dec 6)
BitCoin Has Done What Precious Metals Never Could  (Dec 4)
Experts Making Stock Market Crash Forecasts usually know nothing  (Nov 17)
1987 stock market crash anniversary discussions- nothing but rubbish ( Oct 24)
Dow 22K Predicted In July 2017; Next Target Dow 30k? (Oct 15)
Anxiety and Greed Index Don't Support Stock Market Crash  (Oct 14)
Fed States Inflation is not an issue?  (Oct 13)
Is Bitcoin a Bubble or Good Investment?  (Oct 9)