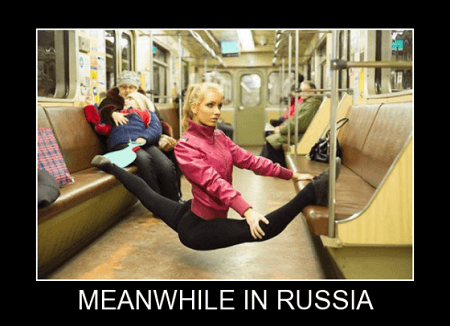 Dispelling the Trump-Russia Connection
So here we have it, folks; the Democrats are falling into a pit of manure. The FBI has determined that there is no connection between Trump and the Russians, but they have concluded that there is a connection (and it's probably unsavoury) between Huma Abedin and the 650,000 emails that link her to Hillary.
Throughout the summer, the FBI conducted an extensive investigation into whether Russia played a role in the US presidential campaign. They examined close advisers of Donald J. Trump, searched for financial ties to Russian financial figures, hunted for those who hacked the Democratic computers, and even followed a lead – which they later discredited – about a possible covert email channel from the Trump Organization to a Russian bank.
According to law enforcement officials, none of these investigations has found a definitive or direct link between Mr Trump and the Russian government. Additionally, the hacking of Democratic emails aimed to disrupt the presidential election rather than helping Mr Trump get elected, as FBI and intelligence officials now believe.
Supporters of Hillary Clinton, unhappy with what they perceive as a lack of scrutiny of Mr Trump by law enforcement officials, pressed for these investigations. Recently, they have also demanded that the director of the FBI, James B. Comey, speak about them publicly, just as he did last week when he announced that a new group of emails possibly connected to Mrs Clinton had been uncovered . Full Story 
Why do we cover so many topics? 
In short, all fields are connected and influenced by manipulation, from the food you eat to the data you receive. Understanding this problem is crucial to finding solutions. The website covers a wide range of seemingly unrelated topics that are, in fact, interconnected. By using mass psychology, you can identify manipulation and take advantage of opportunities. Financial freedom is crucial to breaking free from those who seek to control you. Visit the website's Investing for Dummies section for free resources on mass psychology. To stay informed, subscribe to the newsletter. Change begins with altering your perspective and mindset. You can either resist and break free or do nothing and continue to be exploited.
It would be a good idea to familiarise yourself with the concept of " Plato's allegory of the cave."
Other Stories of Interest
Half of Trump Supporters See Russia as U.S. Ally-Poll (Oct 31)
Putin May Have Just Sparked A New Cuban Missile Crisis (Oct 31)
Russia-China Team Up Against Global US Missile Shield (Oct 31)
Iran Calls for Boosting Security Cooperation with Russia (Oct 31)
Diplomacy with Russia gets radioactive (Oct 31)
EU-Russia relations at one of lowest ever mutual trust levels-Pildegovics (Oct 31)
Russia-US unable to fulfill key deals on Syria-trying to pass blame (Oct 31)
NATO-Alliance Does Not Want New Cold War With Russia (Oct 31)
Tactical Investor Election Polls-Updated Constantly Until Election day (Oct 21)
Musk Feuds with Coal Company Exec who calls him out; Sounds like stupid brat (Oct 21)
Wells Fargo Scrambles to Grow A Conscience-CEO Forfeits Portion of Salary (Oct 20)
Climate Change Fad & bad Science Funded by Leftists (Oct 20)
It's not Politics that matter-It's the Economic data (Oct 20)
Trump Trumps Clinton in Third Debate (Oct 20)
Palestinian Stone Thrower Shot Dead by Israeli Troops: Unjust use of Lethal Force (Oct 20)