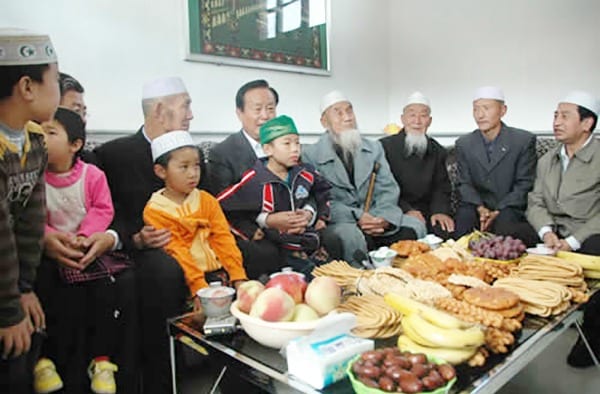 Editor: Vladimir Bajic | Tactical Investor[color-box color="green"]
The following excerpt makes for a compelling read; if you find it to be interesting, then please click the link at the end of the excerpt to access the full article.
Before we get to the article at hand many might ask why we cover political and health issues when our main focus in the stock markets and the financial arena.  The short and simple answer is that all these fields are connected; we don't have free market forces anymore. Everything is manipulated; from the food you eat to data you are provided.  If you are aware of this you can plan accordingly. Identifying the problem is over 80% of the solution and this is why most people don't know what to do because they don't really understand the problem. Now you know why we are the only financial website that covers such a wide array of topics that on the surface appear to be unrelated but are in fact, deeply interwoven.  Mass psychology is a very powerful tool and if employed correctly can help you spot the grotesque levels of manipulation the masses are subjected to. We strongly suggest that you view or read or view Plato's allegory of the cave.  You might also find the following article to be of interest:
The real problem is that there are college students that don' want to work and want to go to the best colleges money can buy and the parents are encouraging this. What happened to the day you went to the college you could afford, and you worked to pay for all of it or, at least, helped your parents. The problem lies with the parents and the kids; the parents are encouraging this insolent and "it's all about me behaviour" and that is why we live in a dog eat dog world today.
What made the baby boomers great and all those that came to the U.S decades ago? Everyone worked hard; there were no handouts, today's generations wants the best of the best, but they do not want to pay for it.When the going gets tough, many college students decide to take the easy way out and have no qualms about selling themselves to sugar daddies to pay for their college. Sounds like such a sad story, until you realise these spoilt brats want the best of the
This video illustrates how China is going after radical schools and closing them down; they are preventing children from being brainwashed which is what the Terrorist house of Saud loves to fund.  There is no nation that spends as much on terrorism as much as the house of Saud.  Europe should learn from China and deal harshly with its violent and out of control radical Muslim population before its too late.
Other Stories of Interest
Even Corrupt Saudi King declines to Meet Obama; very telling indeed  (Oct 6)
World Leaders losing respect for Obama-Even Filipino President curses Obama (Oct 6)
Barrack Gumbo Obama Thrown to the Curb by China; Putin Embraced (Oct 6)
Solar Storms heading for earth-could disrupt life as you know it (Oct 4)
Rise of China and the Fall of America  (Oct 3)
Use dynamic trading systems and not mechanical stock market trading systems unless you love losing (Oct2)
Clinton's rape & sexual Assault History exposed (Oct 1)
Religious Wars Are Escalating: the real reason will shock you  (Sept 30)
Random musings on Global Agenda & Financial Markets  (Sept 28)