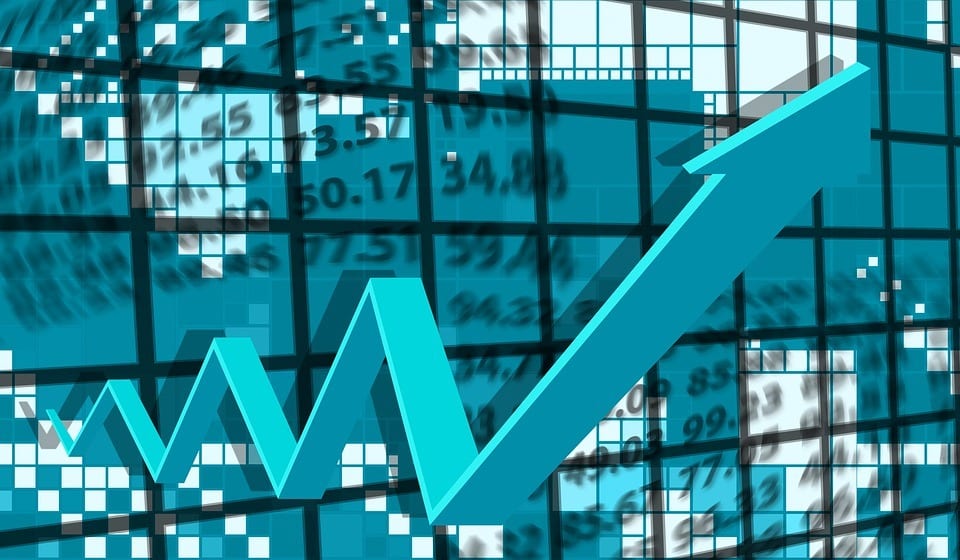 CAT Stock Price Projections And Future Trends
So what does CAT do? Let's find out and then we can move onto its future prospects.
Caterpillar designs, manufactures and markets construction, mining, and forestry machinery. The Company also manufactures engines and other related parts for its equipment and offers financing and insurance. Caterpillar distributes its products through a worldwide organization of dealers. Bloomberg
Caterpillar is the world's leading manufacturer of construction and mining equipment, diesel and natural gas engines, industrial gas turbines and diesel-electric locomotives. With 2019 sales and revenues of $53.8 billion, Services offered throughout the product life cycle, cutting-edge technology and decades of product expertise set Caterpillar apart, providing exceptional value to help our customers succeed. The company principally operates through three primary segments – Construction Industries, Resource Industries and Energy & Transportation – and provides financing and related services through its Financial Products segment. Caterpillar
CAT EPS Earnings Projections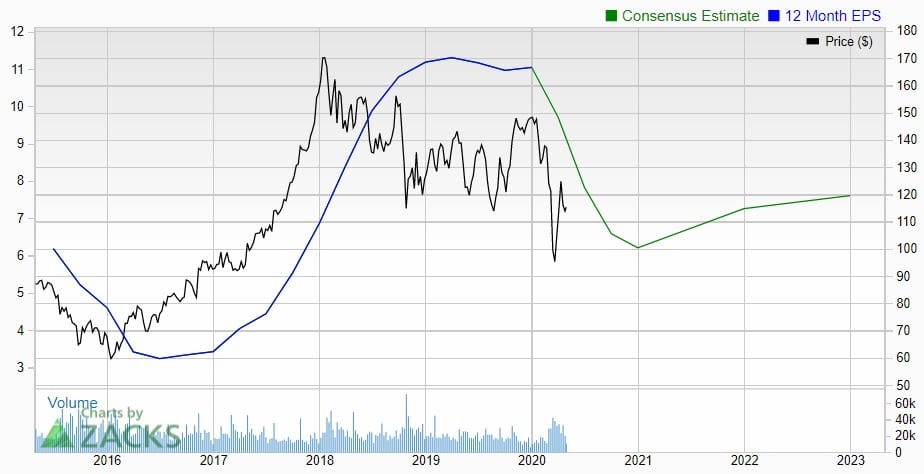 As is the case with all companies that in the heavy machinery sector, Caterpillar's earnings are set to take a hit due to the hysterical reaction from the masses and governments. This crisis could have been handled in a much better manner but it was not. Fear was given free rein and the end result was total chaos. However, there is an order in chaos for those that are willing to look at the situation from a different angle. Every disaster creates a new opportunity and this massive sell-off has created a once in a lifetime opportunity to buy top-notch companies at huge discounts. In fact, some stocks are virtually being given away when inflation is factored into the equation. EPS is however projected to stabilize and trend upwards towards the beginning of 2021
CAT Stock Price and Insider Transactions

Insiders purchased shares as opposed to dumping them, indicating that they are confident about the company's look term prospects. Astute investors willing to take on a bit of risk should view the current situation as an opportunity. As the saying goes nothing ventured equates to nothing gained.
Analysts Price Target Projections For CAT

They have a mean target of 126 for this stock but we feel that the stock could easily be trading north of 170 12 months from today. Hence, sharp corrections should be viewed through a bullish lens.
CAT Stock Price Projections
CAT is trading in the extremely oversold ranges on the monthly charts, so from a technical analysis perspective, this stock makes for a good long term investment. If we combine this with the fact, the masses have dumped this stock as if the world is going to end tomorrow, then from a psychological perspective, we have another bullish signal. When one combines the two, there is a compelling reason to at least establish a small position at current prices.  If CAT can close above 120 on a monthly basis, it should be able to test the 141 to 147 ranges with an overshoot to as high as 155.   The stock has the potential to be trading north of 210 12 months from today. Hence investors should use sharp pullbacks to add to their positions.
Article of the week
In some ways, today's stock market is like MUSK; the guy is erratic and TSLA's erratic stock price action clearly validates this point.  He was caught smoking weed on camera, and he called Vernon Unsworth a "pedo guy"; in 2018 he stated he wanted to take Tesla private and was sued by the SEC for securities fraud.  Last but not least, Tesla is still losing money selling cars. Hence, the logical conclusion would be that one should short the stock, and if you did that, you would have lost your shirt, pants and your knickers.
In 2020, bears lost north of $8 billion as a result of their shorts. The recent parabolic spike in Tesla's stocks price was due to a massive short squeeze. On the same token, this market should have crashed long ago, and those that bet against it have paid dearly. The moral of the story is simple; when it comes to the market, the focus should be on the psychological state of the masses and not on logic.  In Tesla's case, if one applied Mass Psychology, one would have noticed that the stock has a cult-like following and secondly, the bad news was not having a massive impact on the price of the stock. Sure the stock let out a large dose of steam, but that is natural for a stock that has been on a tear Trading The Markets & Investor Sentiment
Other articles of Interest
Insider Buying And The Coronavirus Pandemic  (April 24)
Market Correction 2020; Long Term Trend Still Intact  (April 15)
Stock Trends & The Corona Virus Factor  (March 14)
Misdirection And Upcoming Trends For 2020 And Beyond   (March 13)
Trading The Markets & Investor Sentiment  (March 3)
Brain Control: Absolute Control Via Pleasure     (Jan 20)
Indoctrination: The Good, The Bad and the Ugly    (Jan 15)
Dow Transports Validating Higher Stock Market Prices  (Dec 30)
Global Trading Volume is Declining & It's A Non Event  (Dec 20)
Dogs Of The Dow Jones Industrial Average  (Dec 10)
Trump Stock Market: Will Impeachment Hearings Derail This Bull   (Nov 21)
Negative Thinking: How It Influences The Masses  (Nov 15)
Leading Economic Indicators: Finally in Syn With The Stock Market?   (Oct 28)
Dow Stock Market Outlook: Time To Dance or Collapse (Oct 25)